The Elder Scrolls: Total War
Patch v1.2 released!

Or use Mediafire link
Here is the first bug fix patch for The Elder Scrolls: Total War modification...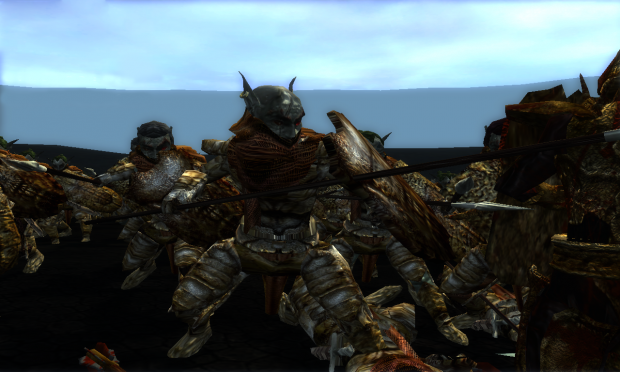 ATTENTION: One of the key features of the patch is the the TESTW Launcher, maded by Sengoku. Therefore, I recommend to launch the modification through the program TESTW Launcher (it is located in the Medieval 2 Kingdoms\mods\The_Elder_Scrolls. In the OPTIONS tab of this launcher, you can configure various parameters. For example, you can enable\disable ReallyBadAI, which may affect some crashes. Also, you can change the language on Select Language tab.
The patch included the latest version of Eglish Patch (v1.3) by Texafornian, Arandir Tur-Anion, DeCarn, Kajeve, Paris1234 and Punicus.
INSTALLATION:
- Put The_Elder_Scrolls from the archive into Medieval 2 Kingdoms\mods\ folder
- Run the game through TESTW Launcher in Medieval 2 Kingdoms\mods\The_Elder_Scrolls
WHAT'S NEW?
- Special Launcher. Thank you comrade Sengoku for the creation of this program.
- A new faction: Tribes of Ashlanders
- Changed the balance of some of the old factions on tactics and on the strategic map
- Fixed most of the graphical errors- Fixed most of the text errors- Fixed a recruitment system
- Added religious buildings to the Cult of Dagoth Ur, the Cult of Auri-El, and the Cult Malacath
- The opportunity to build roads and farms for Kingdoms of Skyrim and Clans of Black Marsh
- Corrected many critical crashes- Added support of AI factions, and now they will develop faster and be more active
- Changed the starting positions of some factions
- Changed garrisons
- New textures for the strategic map
- Returned the family trees system
- Silt Striders are now slainable
- Changed the balance of magicians
- And many other small fixes and improvements
WHAT'S WRONG?
- Because of the introduction of family trees, heredity done little in accordance with the Lore, so that some factions have their heirs of the "left" people
- Kingdom Skyrim in some cities is still impossible to build roads and farms (such as Whiterun)
- It is still possible critical crashes- Balance of magicians still not worked out
- Unique tactical architecture has not lost its bugs- There are small graphics bugs
- It is still not possible to implement the voice
- Ashlanders can change the icon on the strategic map