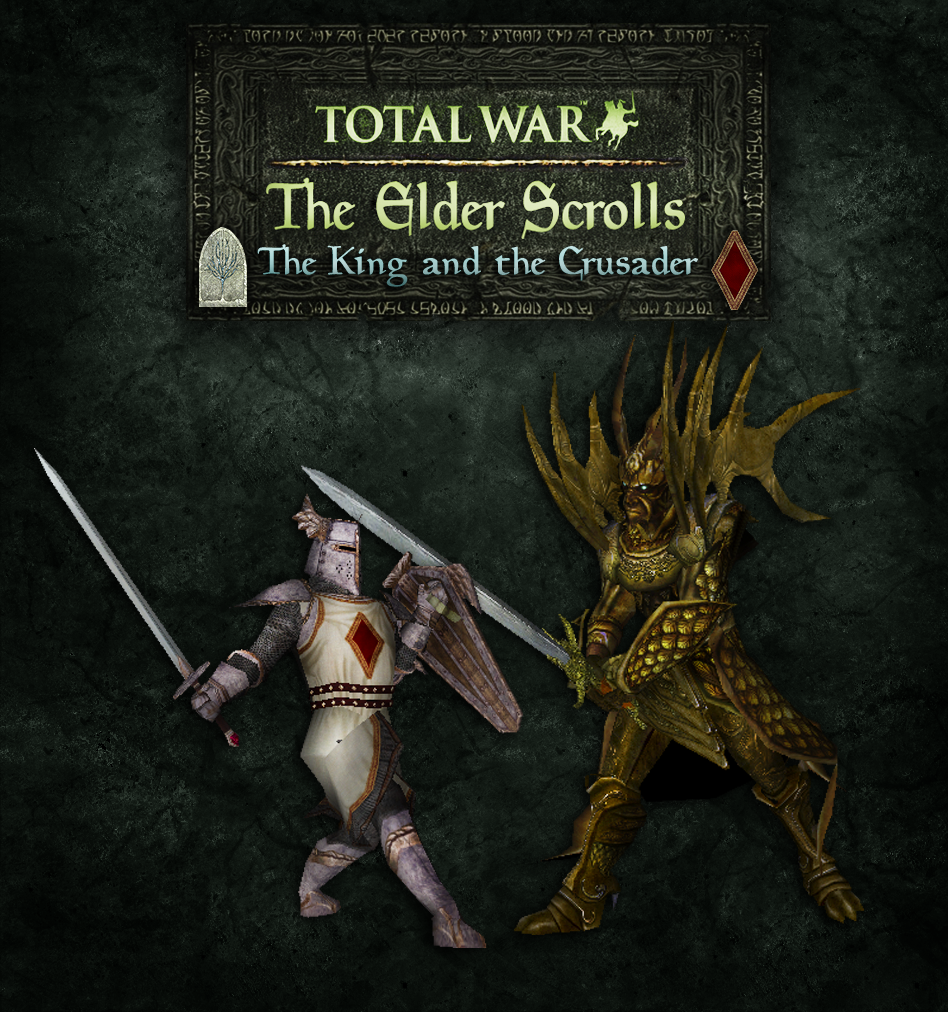 The Elder Scrolls: Total War 2.0.2 "The King and the Crusader" - Out now!


Click on the buttons below to:

Download new version (Read Installation Instructions in the description)

Support us on Patreon to get sneak peeks of our mods development

CREDITS
MWTW Team for their resources
Beyond Skyrim Team (and Rubaedo personally) for their help with lore and information
Call of Warhammer: Beginning of the End Times Team for their resources
TESTW Unofficial Patch team and Jadli personally for their resources
ScriptedSamurai, our Discord-admin for his help in creating and maintaining mod's server
Bantu Chieftain for unique magic projectiles
Sloul for editing english texts
VIR for his stratmap tutorials
Sengoku for creating launcher
Gigantus for his Sprite Fix and other fixes
Bethesda Game Studios for creating best game series ever!
Our Patrons who support us on our Patreon page!
Everyone else and our great mod community for their help and feedback!