Attack of the Earthlings will be out on February 8th!!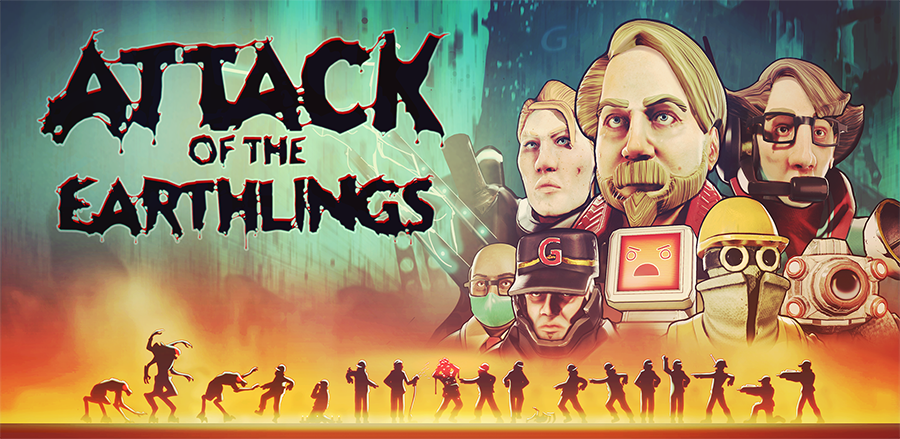 Not only only can we share this exciting news with you, but we can also reveal some of the excellent talent working with us on this exciting project:
Voice actor and Vine extraordinaire, SungWon Cho (ProZD) (A Hat in Time, Paradigm), lends his brilliant voice to X13 mining operation Regional Manager Dennis Dickinham; a man both massively unqualified and massively overpaid. A gregarious fellow who finds joy in everything, be it catching a few rounds of golf with the boys or rerouting power from sickbay to the massage chairs in the boardroom, Dickinham's a delight to be around! Just never, NEVER utter the phrase "bad idea" in his presence.
The game also features an original soundtrack by composer Mikolai Stroinski (Vanishing of Ethan Carter, The Witcher 3: Wild Hunt, Blood & Wine). Both of whom you can hear in this brand new sneak peek video below:
Join us in protecting Planet X13 and evolve to eradicate Galactoil! Feel free to grab a snack on the way.
Happy Swarming!
Team Junkfish
P.S. Don't forget to add Attack of the Earthlings to your wishlists and follow us on Facebook and Twitter for the latest news and updates!