Hello everyone! I just announced my next game. It's a management game in which you play the role of a drill instructor in a boot camp. You have an unskill recruits and have to build them into great soldiers. To accomplish that you can arrange and upgrade the bootcamp, then plan the right trainings. Keep in mind that all the recruits have traits and the stress level have to be low, otherwise you can rick to being killed in a bathroom :D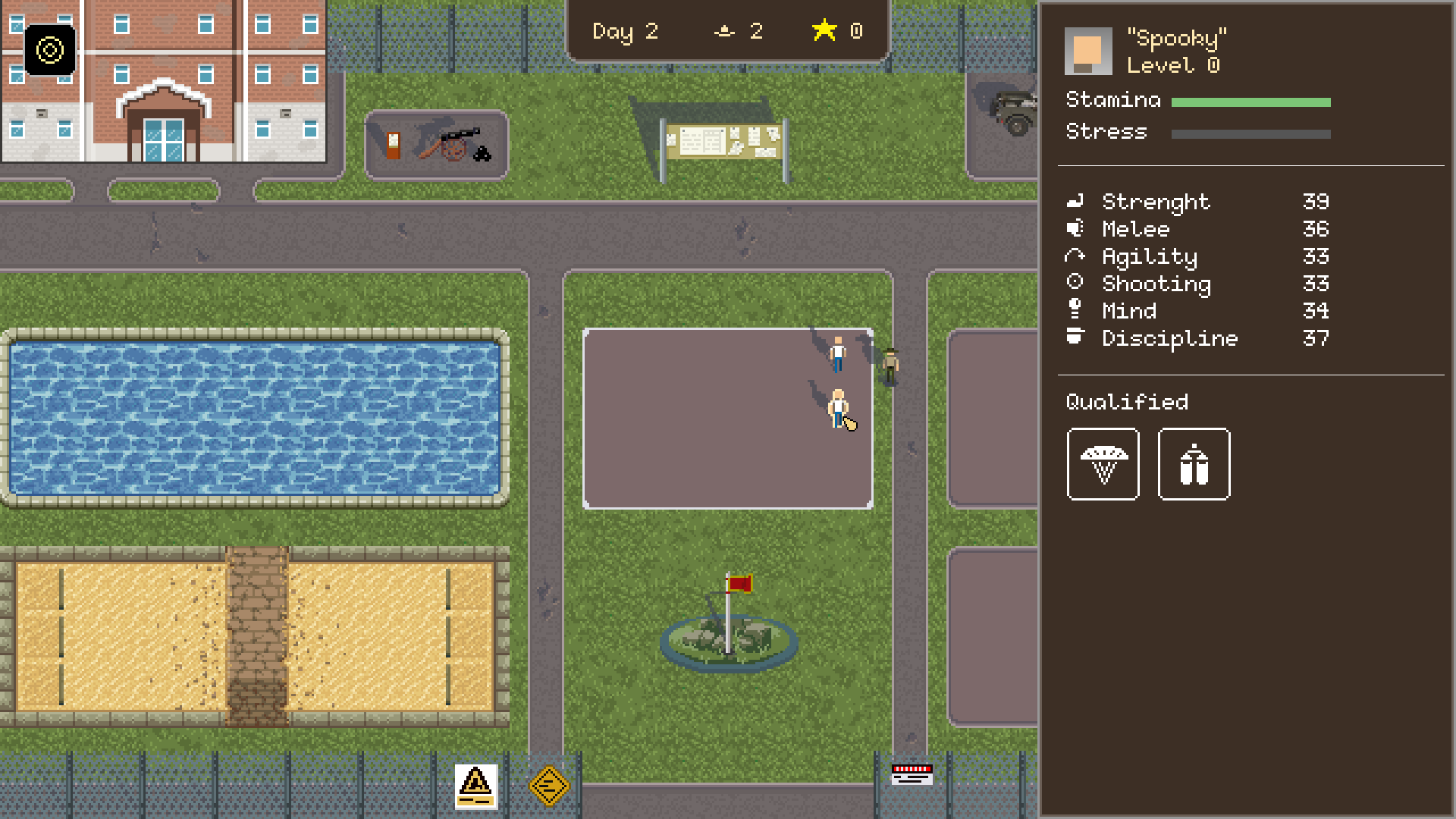 Each recruits has own stats, you have to understand which training is better.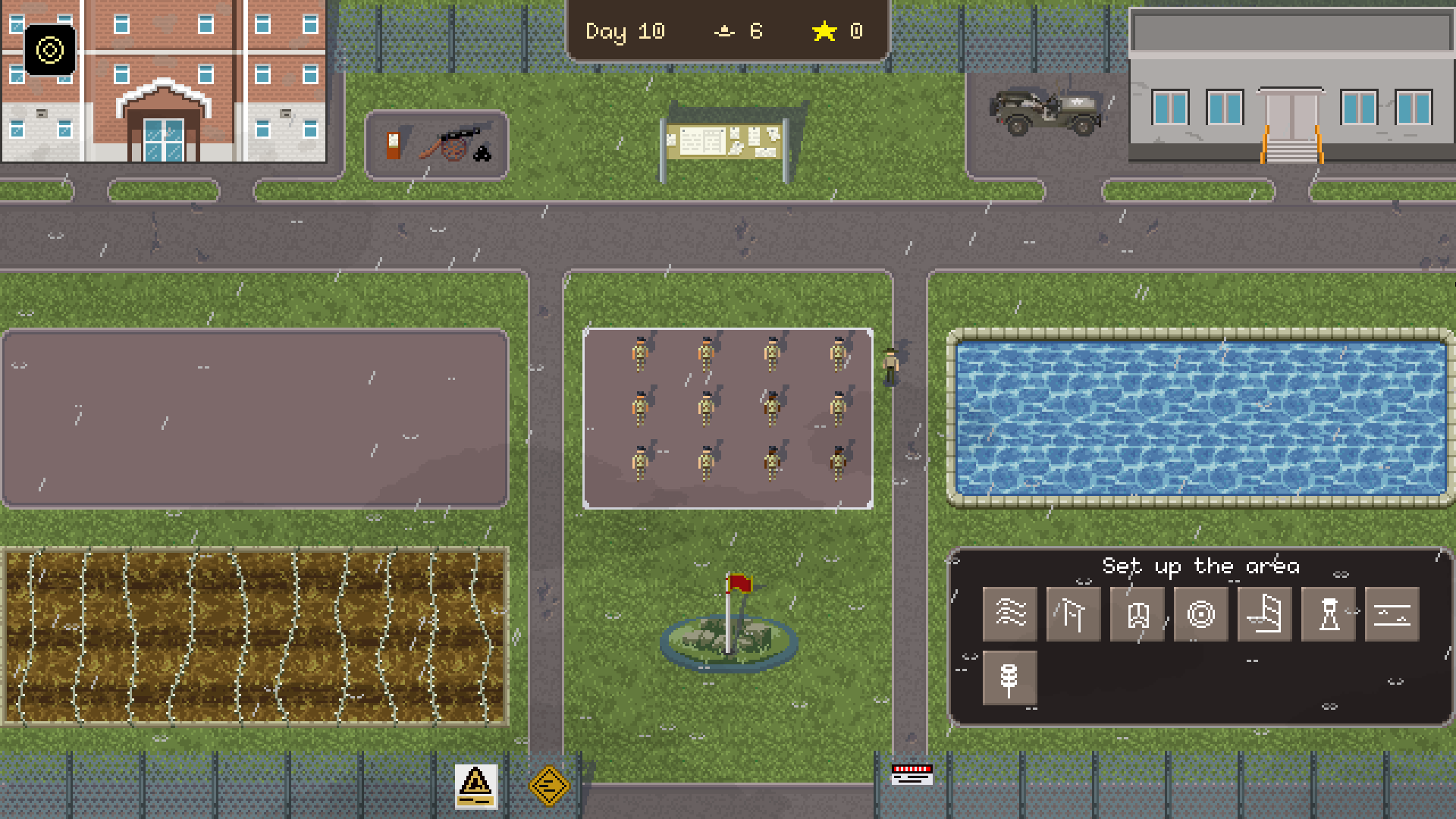 Then you can setup your camp by adding equipment.

Here you choose the right training based on your planning.