The Devil's Eight Kickstarter is now live! And with it, we have a full official trailer showcasing our progress on the game for your viewing pleasure. If you like what you see, consider supporting our campaign and sharing it with others!
For those first seeing the game, The Devil's Eight is a boss rush where you descend into the circles of hell. The game is heavily stylized and has a diverse electronic soundtrack that drives the bosses in the game.
As for gameplay, the player is bound to a circle around each boss, affording 2D movement mechanics in an otherwise 3D game. This means you gain simplicity and precision in movement controls while still enjoying the spectacle and awareness of three dimensions.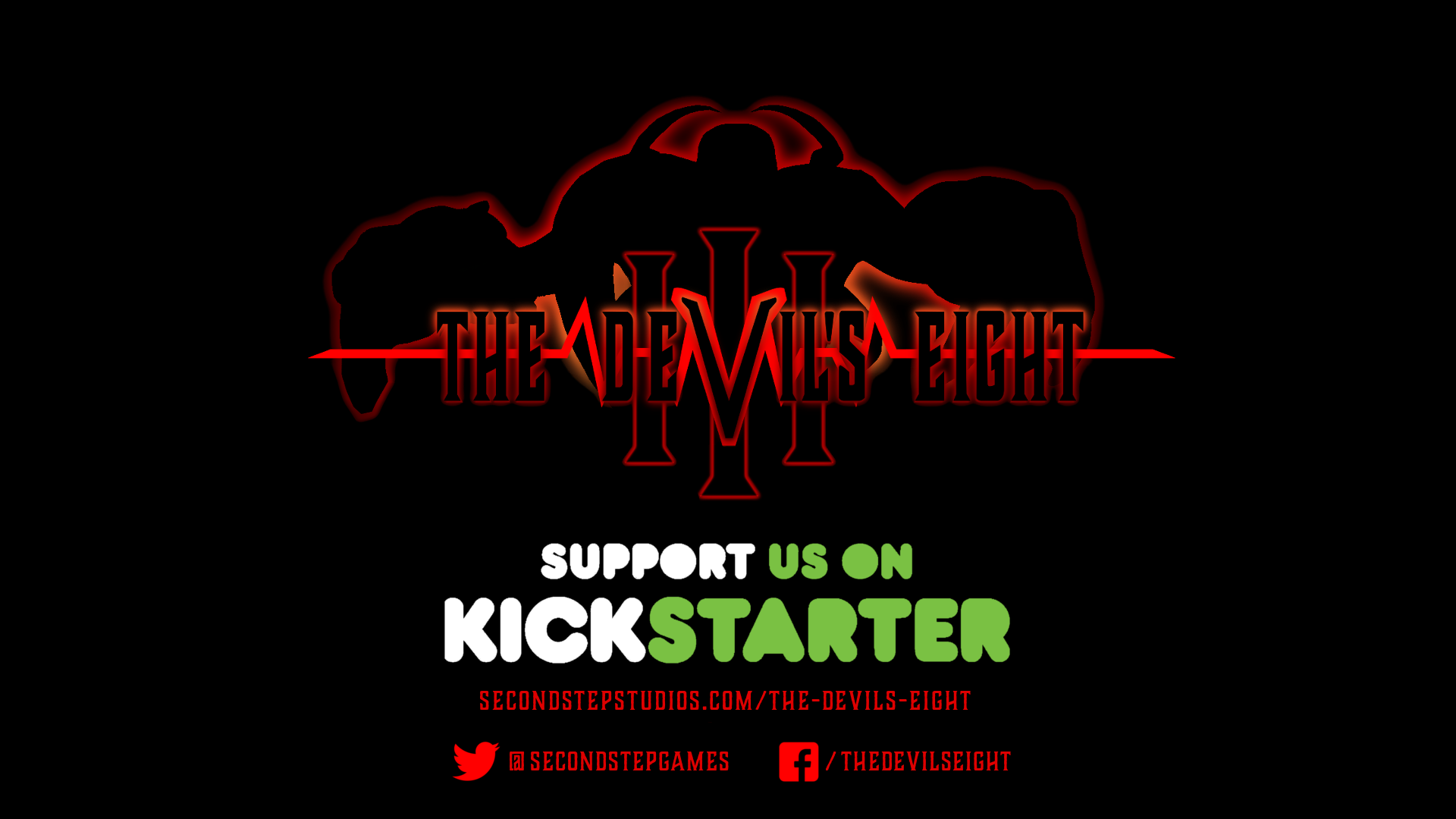 Thanks for your support, and if you'd like, follow us on twitter to get more updates on The Devil's Eight!