This week have been busy with creating the technologies and abilities of the Machine AI menace faction amongst one showcased here is the Deflector an impenetrable frontal force field.
Fans of Sword of the Stars will easily recognise this technology the Deflector, it is a directional shield that stops every incoming projectile that collides with it. It is however only a temporary defence with a limited duration that can be reactivated after its cooldown countdown expires. This technology can be salvaged from the wreckage of vessels that had it equipped, but initially can only be found on Machine AI vessels. It is one their primary ability that gives them an edge over their enemies.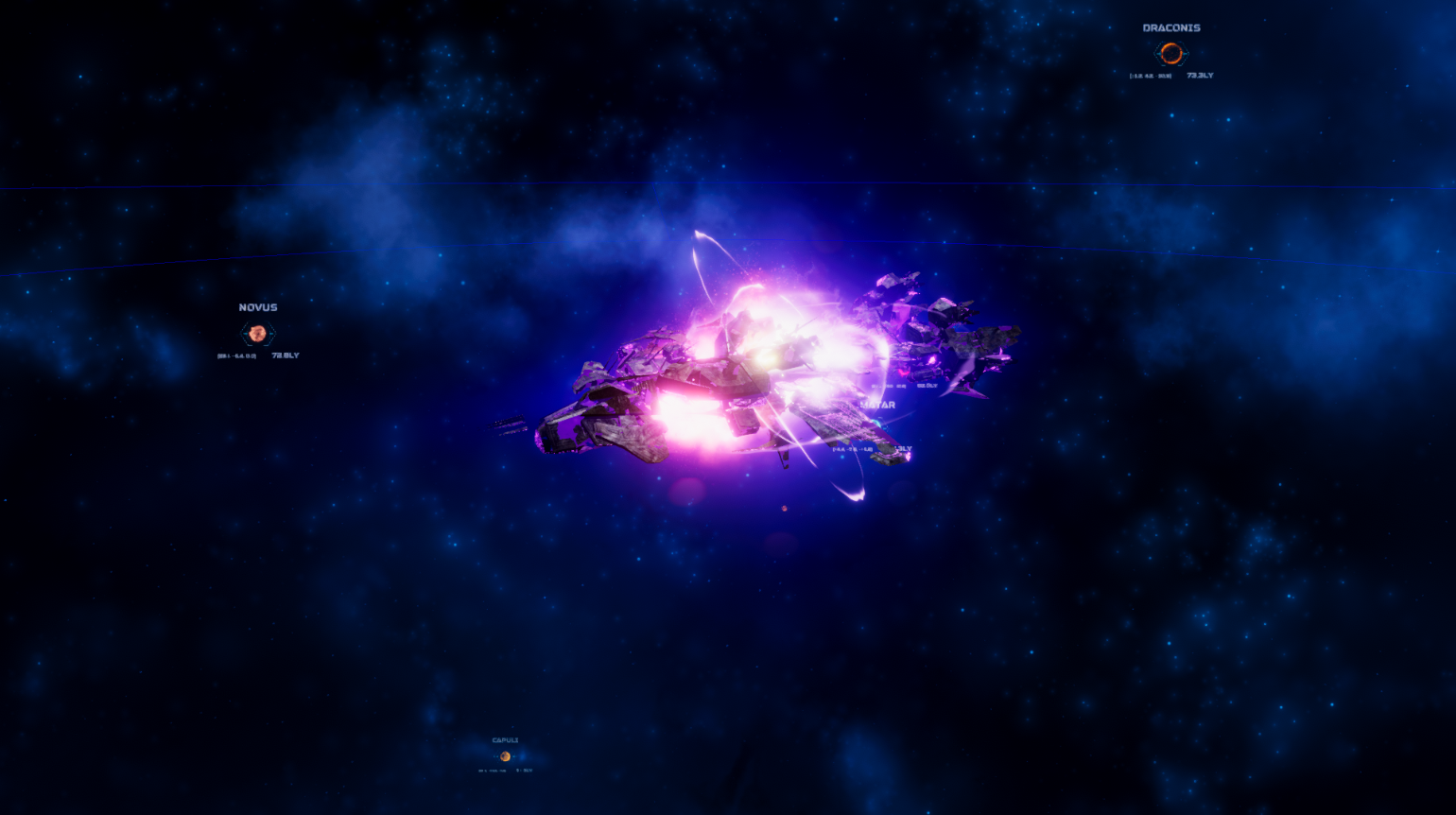 Other abilities like their Interference Matrix and AI Virus that infects a targeted vessel's targeting computers is still in the works and will be showcased in upcoming devlogs.
I hope you like the result of this weeks work,
I had a lot of fun creating it!