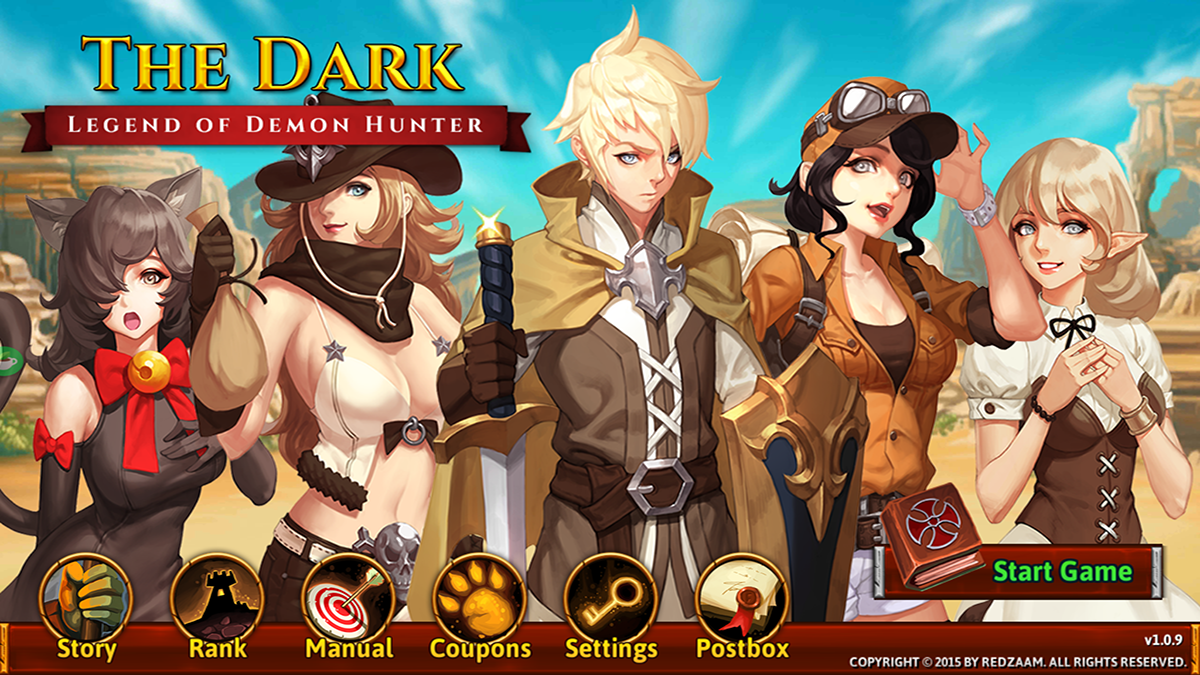 Hi folks, I'm the developer of The Dark RPG.I've prepared a brief guide for beginners.
First, choose your character.
[Cat Lady] - Dexterity[Sword Master] - Strength[Battle Mage] - Intelligence
Please refer to the following stat progression for each character.In short,
Cat Lady is specialized in Rapid Attacks and Critical Rate.Sword Master is to be a great Tanker.and Battle Mage is good at Magical Skills.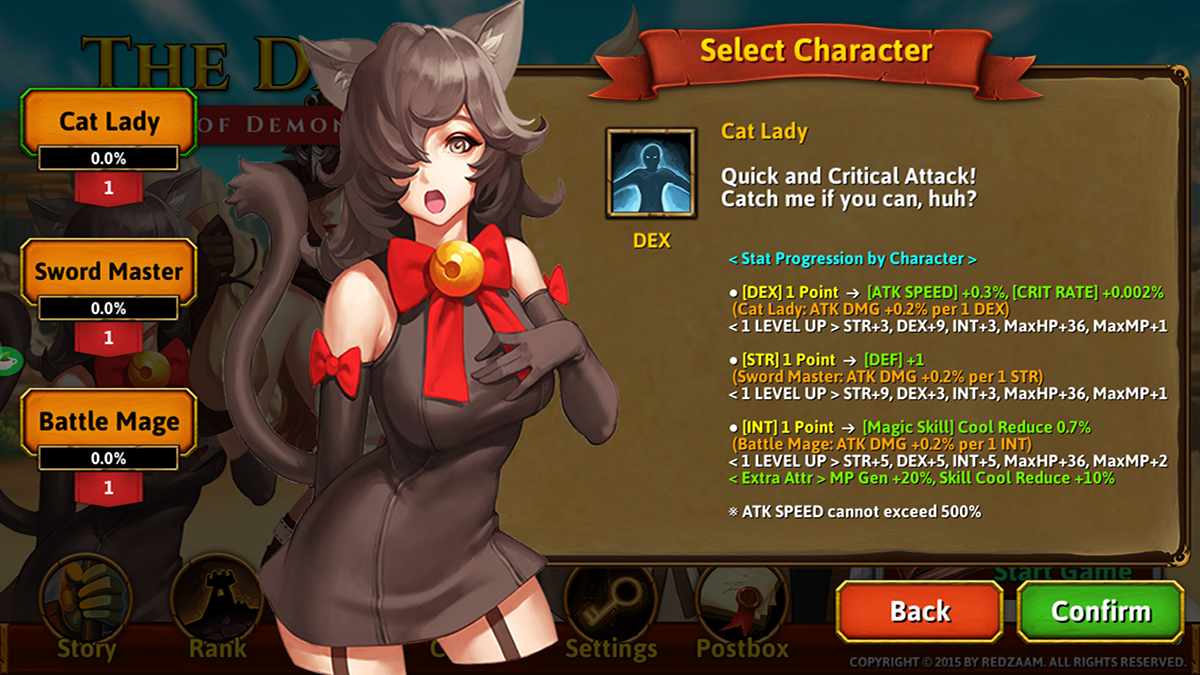 Once you start the game, you'll be located at the center of Tranquil Village which is the only territory the devils yet invaded.Unlike most of games these days, in The Dark, you're supposed to figure out what to do on your own by going though trials and errors.
First, you may look around the small island.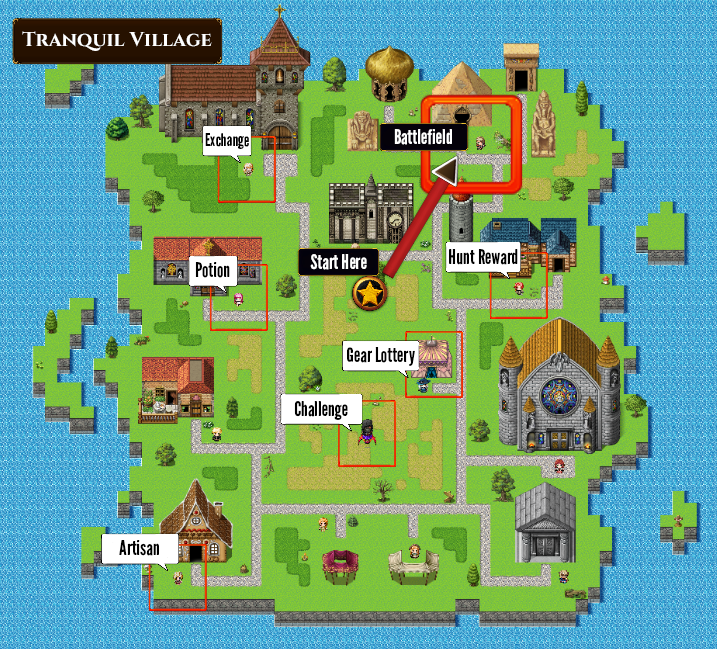 One of the crucial NPCs is located top right of the island, also in front of Pyramid.
By clicking onto a Pocket Icon, you may move to each stage with difficulty you set.I'd suggest you to play with 'Easy' now.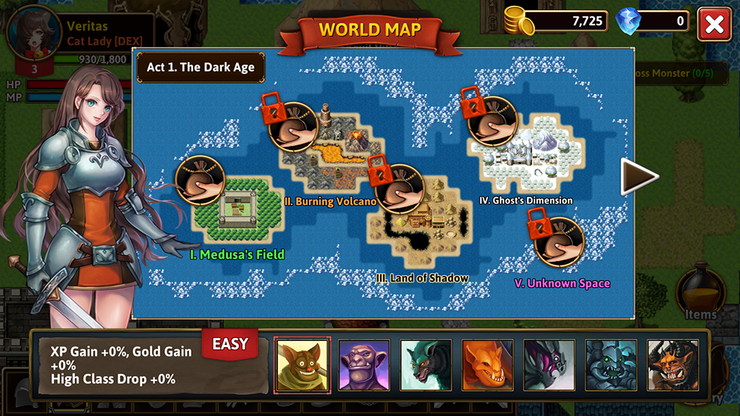 Another NPC you may often visit is Grania who sells Potions.Notice that you only use a potion only when your HP gets below than 70% to prevent lose useless potions.
As you see, potion isn't that expensive. So get them as much as you can, before going to the battlefield.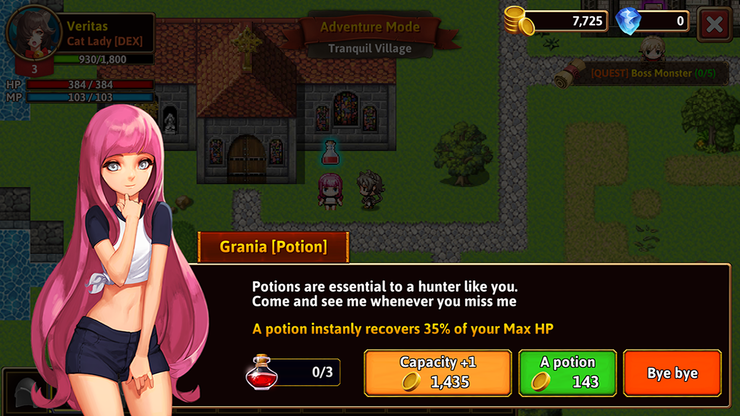 Now, let's check the battlefields.Basically, there are two types of fields.
Safe Zone and Dangerous Zone
Dangerous Zone is classified into 4 levels again.From I to IV.
As Zone Lv goes up, higher level monsters will appear.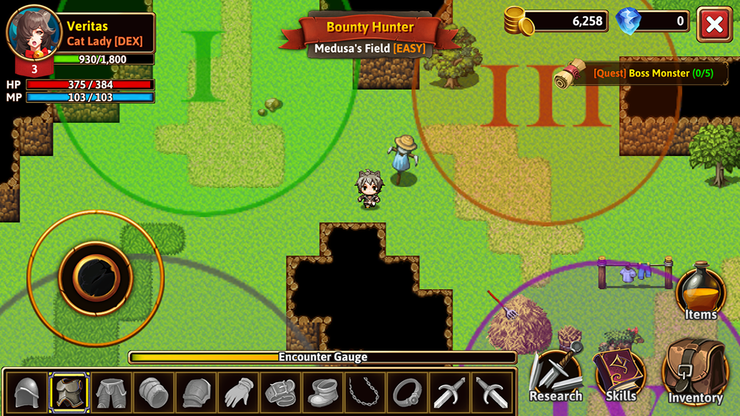 After each battle, you will get EXP and Gold according to Monster Lv.and sometimes you will see 'Quest Complete' which is provided every after you hunt 5, 10, 20, 40, 80, ... monsters.
and Magic Skill will get Unlocked or Upgraded automatically every after your level up until Lv.99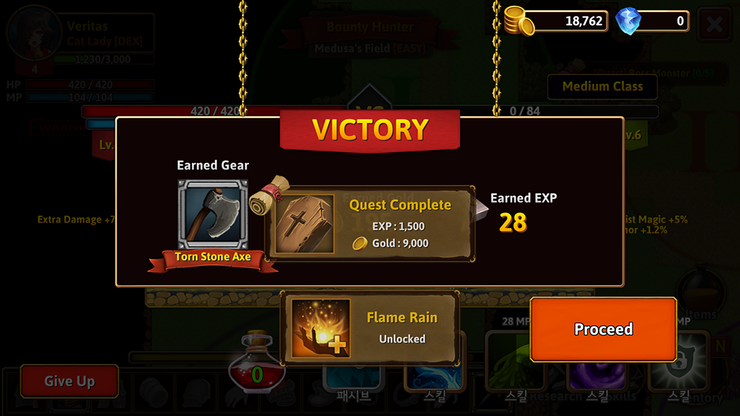 These are Magic Skills. You can bring the panel whenever you want by clicking onto 'Skills' button.Which skill to choose is dependent upon your preferences and gears that you currently wearing.
Look carefully the attributes of gears.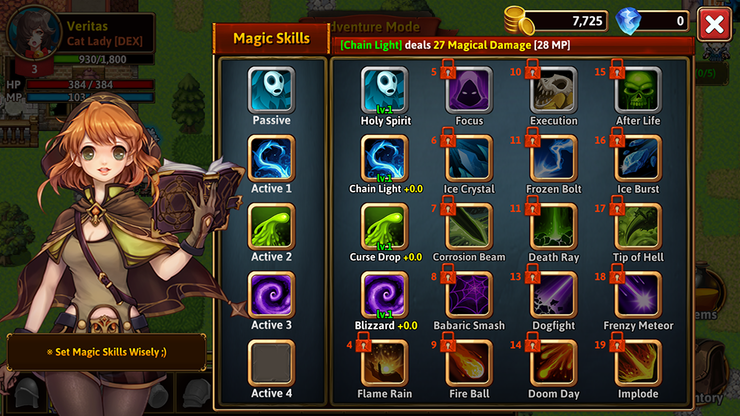 The most frequently used panel should be 'Inventory'
The class of Gears is like below
[Common] < [Uncommon] < [Rare] < [Legendary] < [Ancient] < [Artifact]
Luck provides you Legendary or higher Class Gear Drop Rate.
[Final Attack Speed] = [Attack Speed by Dexterity] + [Attack Speed by Weapons]
[Attack Speed by Weapons] is an average value of two holding weapons.
Final attack speed cannot exceeds 500% by design.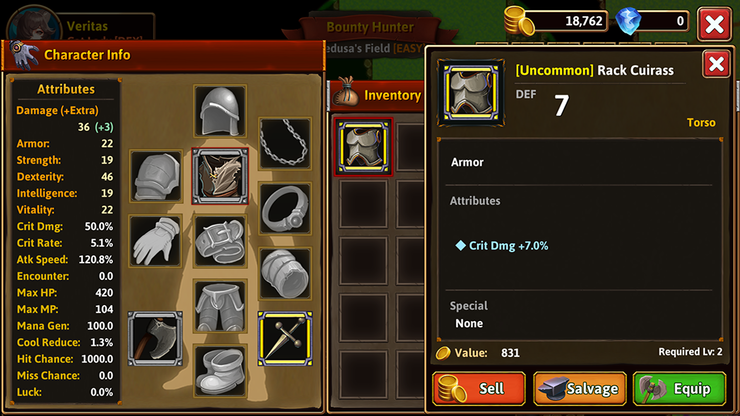 You can retrieve crafting materials by salvaging gears.In order to salvage certain class gears, you'll need to upgrade salvage tech via Artisan NPC.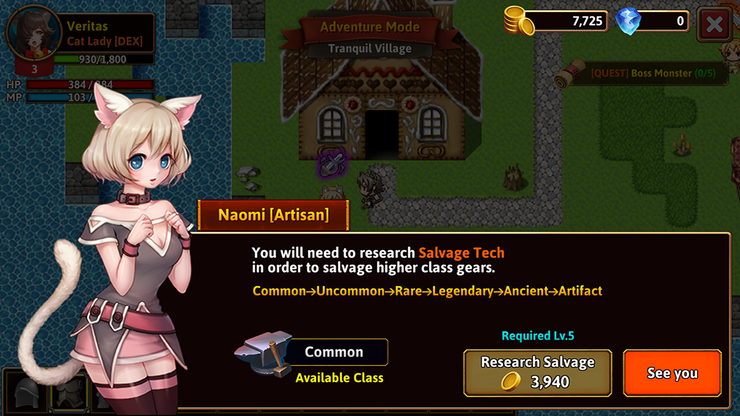 When you finish hunting all 5 boss monsters in Act 1, Hunter Captain will be waiting for you as below.She will provide you 7 random gear boxes and 3 dark stones as rewards.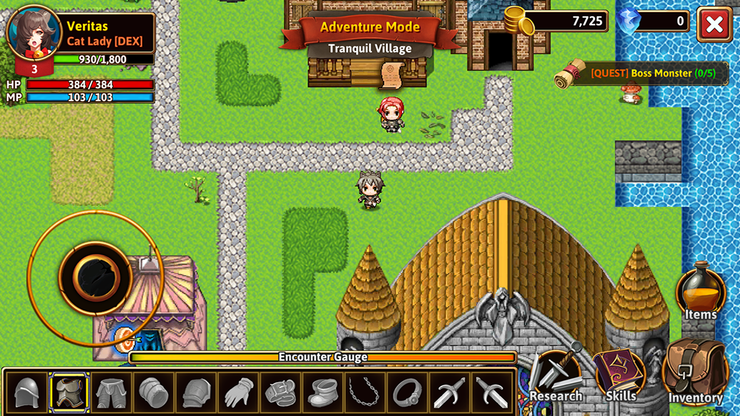 This is where you can reach the inferno which is only available after main quest has been complete.You got only 10 mins to finish the red dragon. If you think you got strong enough, give it a try~!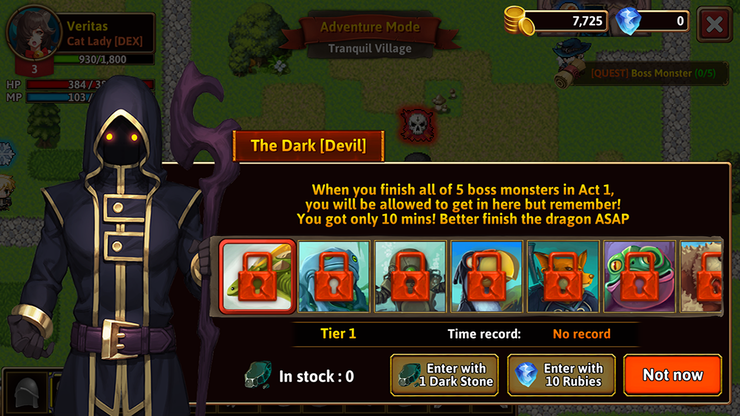 And next steps are waiting for you~Come to this level, and I will show you the remaining parts.