The Crown Stones: Mirrah is a dark fantasy metroidvania game focused on action-combat and challenging mechanics with beautifully detailed pixel graphics currently being developed for PC and is in pre-alpha stage
Note: This is an early gameplay footage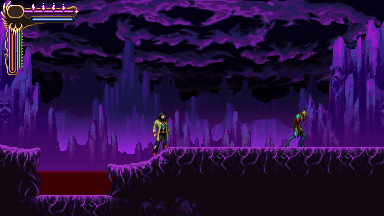 The game features hard difficulty, dense atmosphere, mechanics inspired by many title such as Dark souls, Castlevania, Black Throne blends with side-scrolling metroidvania styled exploration bringing a fresh new feel to the classic genre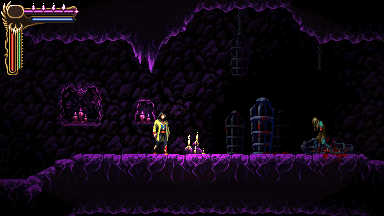 The Crown Stones serves a unique ability called Chakra to enhance the gameplay experience.

Chakra describes one element in a highly complex system of thought about the energies of the body.
throughout the game player will awaken each level a new Chakra bringing a new power always with two polarities negative and positive which can be used as weapon, shield and skills in the form of energy use the power for salvation or to free the suffering inhabitants of hell.
Follow us on social networks:
Twitter: twitter.com/TheCrownStones
FB: facebook.com/TheCrownStones
Site coming soon