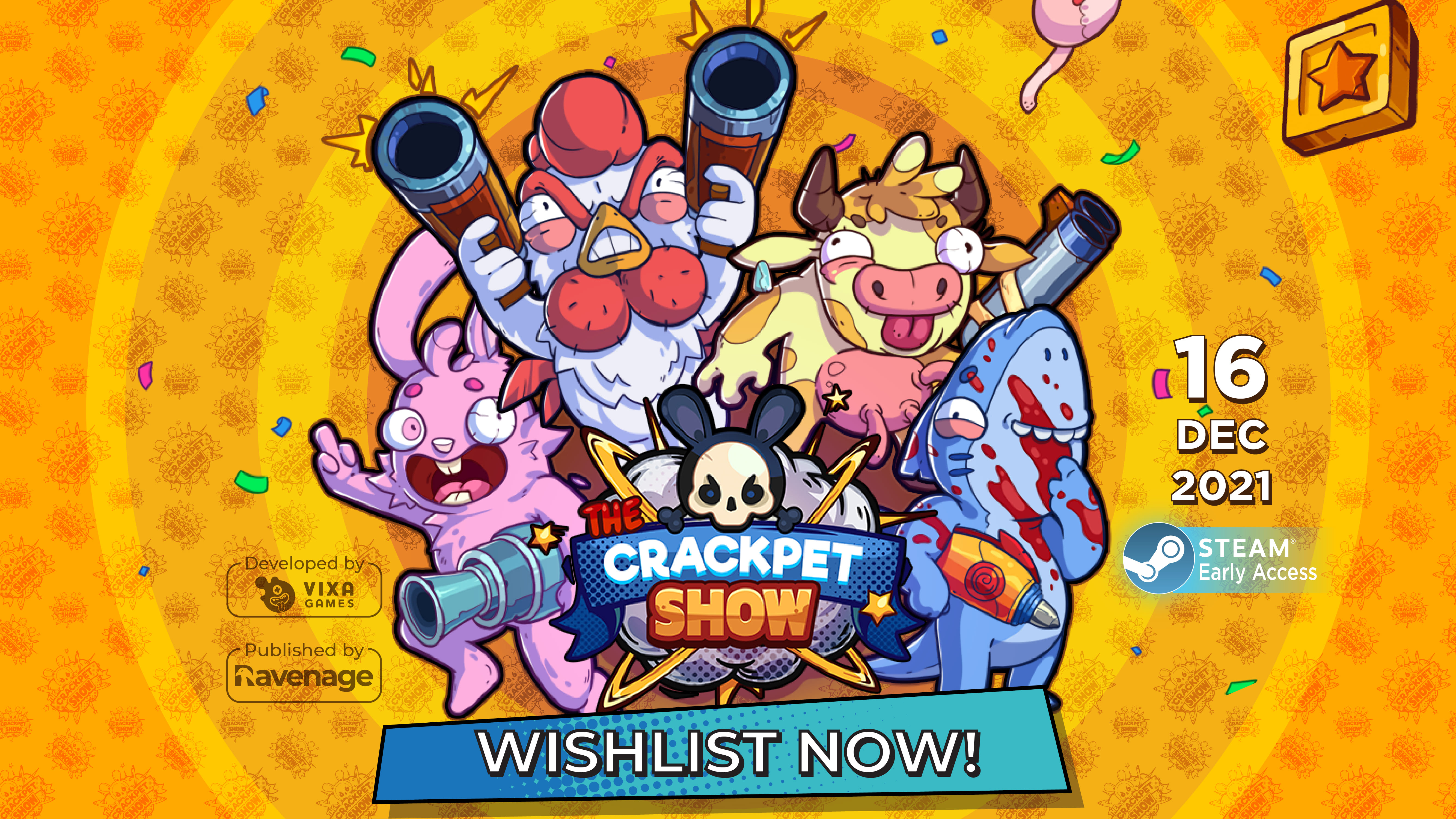 Hello, animal-freakshow-lovers!
It is with great joy that we are able to make this announcement - probably the single best announcement that we have been able to make!
You kept asking us about the launch date of the most bizarre TV show on the planet, so now hold your breath!
Your patience and preservation will now pay off as The Crackpet Show will be released in Early Access on Steam on December 16th, 2021!
---
The Crackpet Show is by far our most ambitious game yet, and we can't wait for you to enter the world of mutated animals! Right now we are testing the game and implementing all the languages, so you can have a highly polished (no pun intended) version since the first public version. See you soon!
---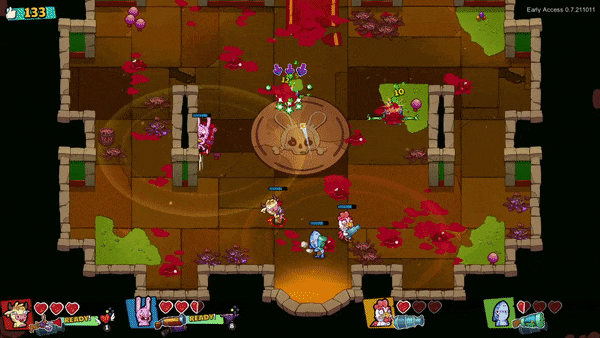 Remember to add the game to your wishlist to secure the first row for the upcoming show!

Just in case you're just as cracked as we are, terminally online and not knowing what to do with yourself… We may be busy little bees, but you should follow these pages:
Our site (where the developers write… you know, stuff)
Our Reddit, where it can even be a lot of fun
Our Twitter with jokes, gags and rofltastic memes
Our Instagram with hilarious highlights
Our Facebook with news for you to check
Our "hello fellow kids" Tik-Toks