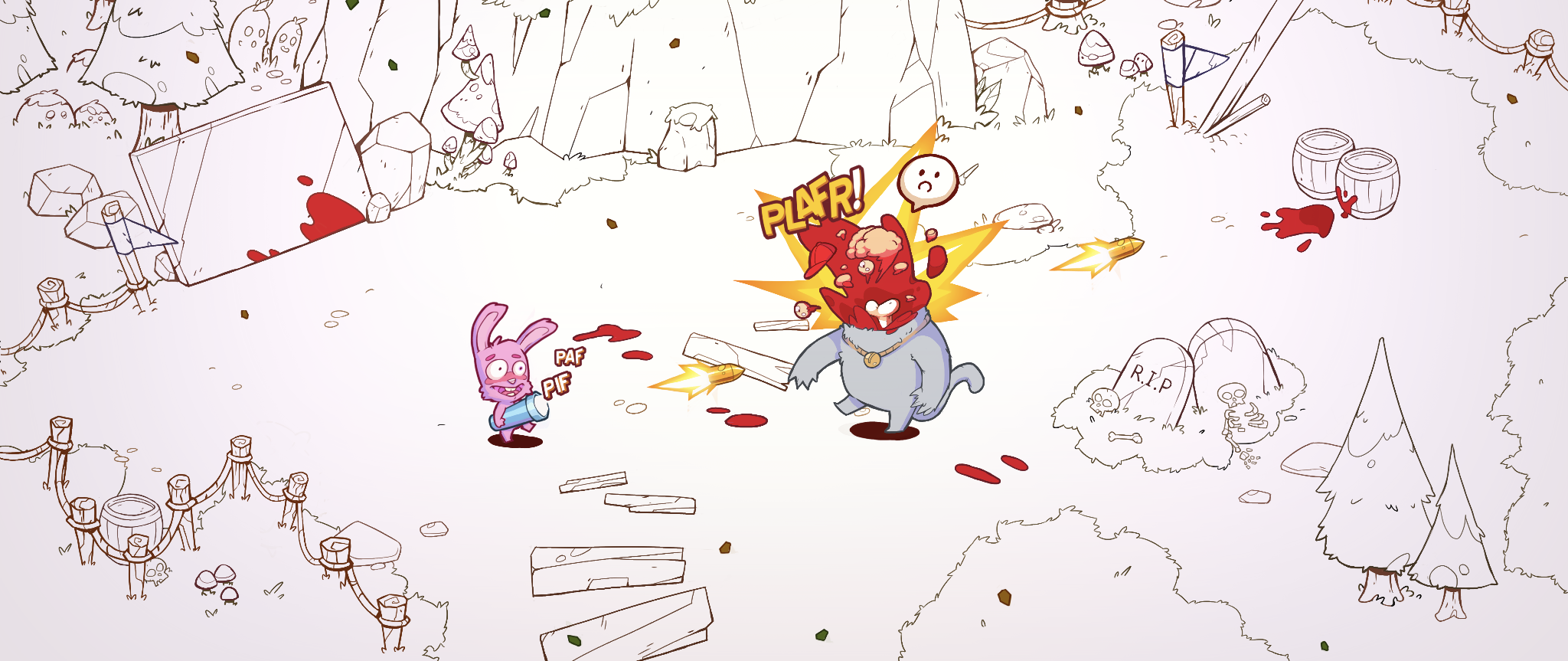 One of the first concepts for The Crackpet Show

The Vixa Games production set was ready in early 2020. During that time, our board of TV show directors discussed the potential setting (or, in other words, are asses firing bullets ok?). On top of that, Karol, our art director, had lots of fun by designing the tools of mayhem - we already knew at that time that TCS would take you on the rouge-like bullet-hell adventure. And yeah, what an adventure that would be without proper bosses? Klaudzia, our graphic designer said that DJ Horse is one of her favourites, and it was inspired by her party outfit (don't judge!).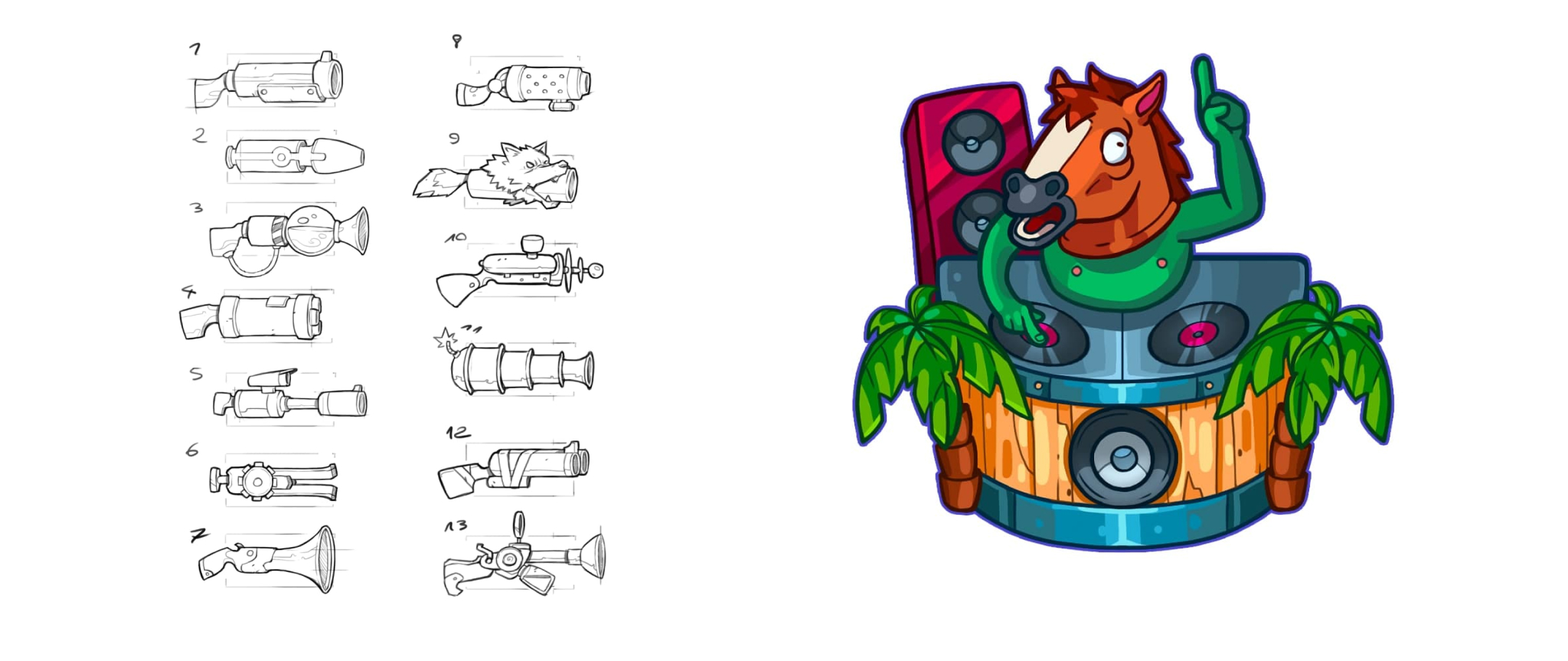 Can you guess which weapon(s) made it to the final game?

We are a small indie studio from Poland, and like (almost) all small indie studios, we were too optimistic (looking at you Spav, our game designer). In the beginning, we thought that the game would be ready to launch in Early Access after a year of production. Well, here we are, 20 months later. At least we didn't share the launch window at that time, so you didn't have to read the "yeah, we are sorry" PR statements. Fingers crossed you never will from us!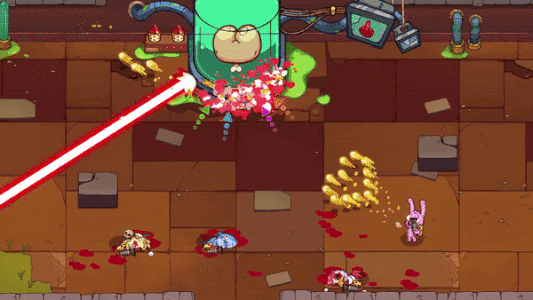 Just a typical Monday on the set of The Crackpet Show
A few months later, the game started to look closer to today's build. First, we added some blood, then more blood, and then some gore (and blood). Bunny, Cowie, Rusty, and Sharky, our characters, were animated correctly, alive, and ready to make (or break) your friendships via a couch co-op.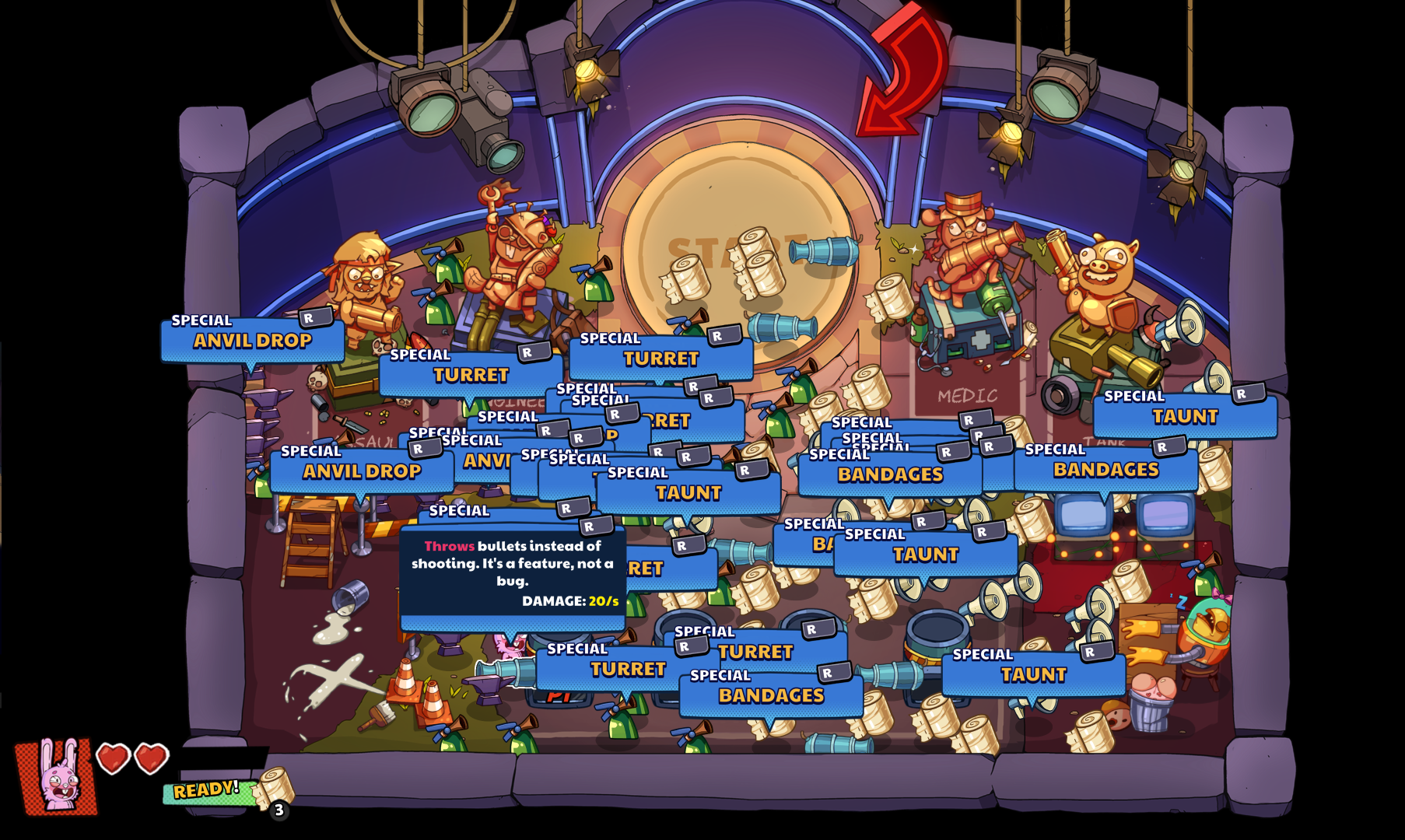 Yeah, we do some cheating sometimes.
We have asked Kuro, our programmer, about the most challenging part of coding The Crackpet Show. "Bounce" and "Rubber ball" - perks and weapons that affect the physics and increase mayhem to the max. Bob is most proud of the in-house level editor that gave us the much-needed boost in developing new stages. Serek worked hard to ensure that you can "revive" your fellow beasties while playing in a couch co-op mode.


Juliusz, our CEO AKA The Master of Steam, prepared us for the Summer Festival when we shared a glimpse of The Crackpet Show with you! At the end of the demo, a link to a survey helped us make a... cracking progress!
Could you make a better week to start as a PR Manager than gamescom time, especially when IGN features your game? When Robert joined Vixa Games, the buzz was all around, and we are incredibly grateful for all the support you gave us!


And here we are, together with our friends at Ravenage we have entered the final stage before the Early Access release! Thanks to their support, we are able to bring you even more beasties, weapons, perks, and a few surprises! Dominika joined the art team during that time, and she has been working on the content for future episodes updates.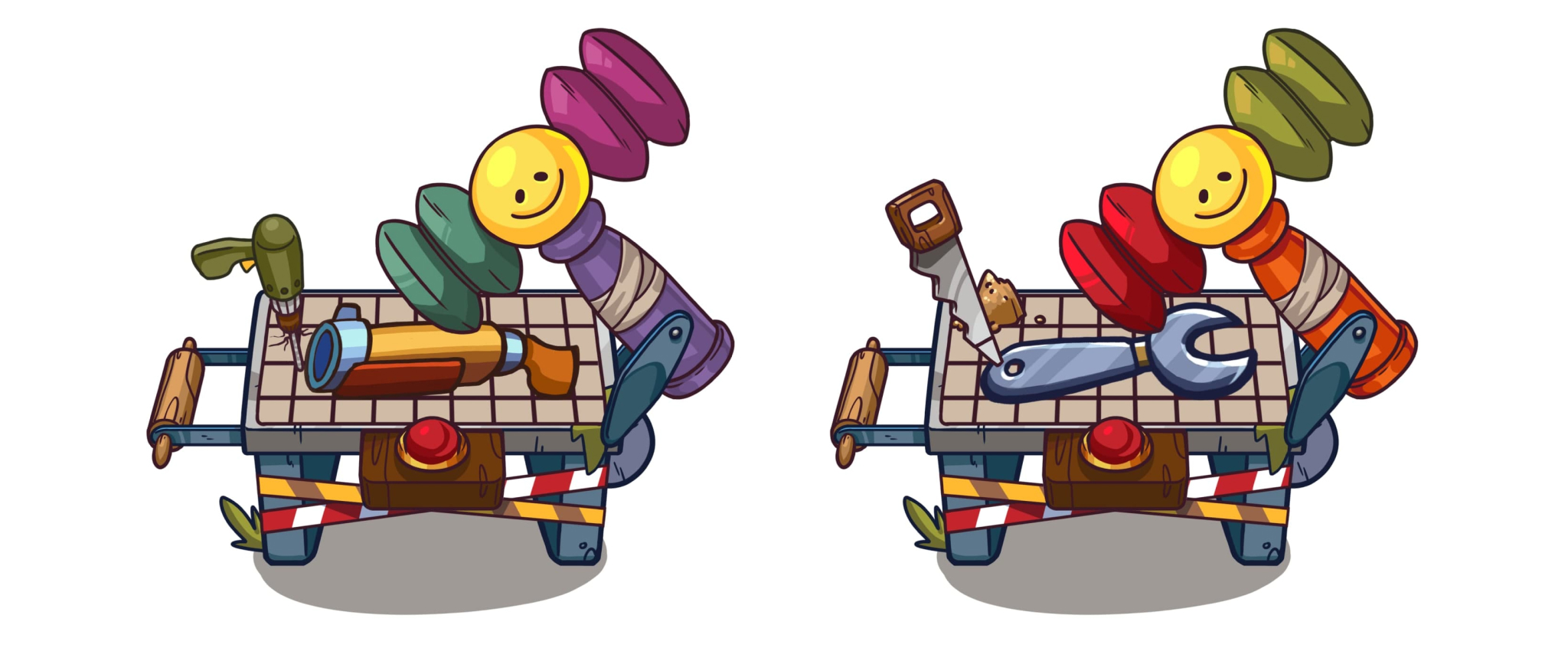 A concept of workbench, coming to one of the future episodes!
And speaking of future episodes, we are planning to share the roadmap with you closer to the show's grand premiere.
Stay tuned!
P.S Yes, we are going to launch in Early Access in 2021.

Just in case you're just as cracked as we are, terminally online and not knowing what to do with yourself… We may be busy little bees, but you should follow these pages:
Our Discord where we can have a chat (it really is fun!) - Discord.gg
Our Facebook with news for you to check - Facebook.com
Our Twitter with jokes, gags and rofltastic memes - Twitter.com
Our Instagram with hilarious highlights - Instagram.com
Our "hello fellow kids" Tik-Toks - Tiktok.com
And more:
P.P.S.
Remember to add the game to your wishlist to secure a first row for the upcoming show!
Store.steampowered.com