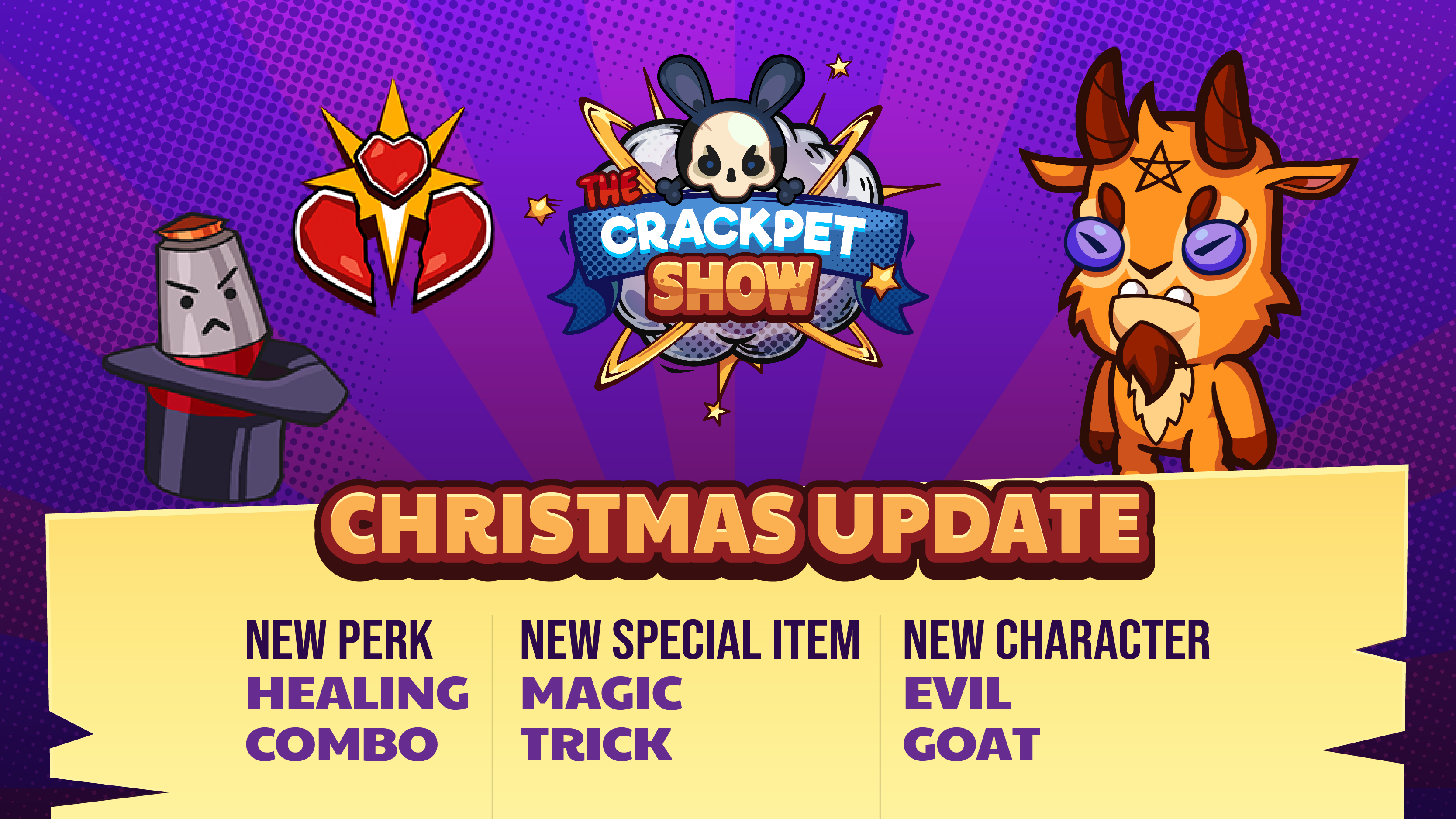 Hello Show enthusiasts,
We are extremely excited with your feedback regarding The Crackpet Show, and how you managed to thrill and survive the most violent TV show in history!
We have promised regular updates for the game, and here we are with the first patch and content update for the game. So let's go through the awesome new additions!