Hey,
First of all, gd news. The beta is coming along, as well as there being a new drive to restore the community to the way it was before any of the recent drama, by all parties involved.
So, here is the update.
Doriath Court
Elu Thingol's Guard:
Personal guards of thingol, who will be able to combine with him, and use horde mounting as well.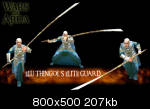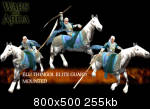 Melian's Guard:
Sindarian magic warrior hand maidens of Melian.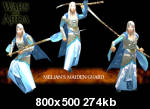 Thats all this week
EHL
Eldar returned