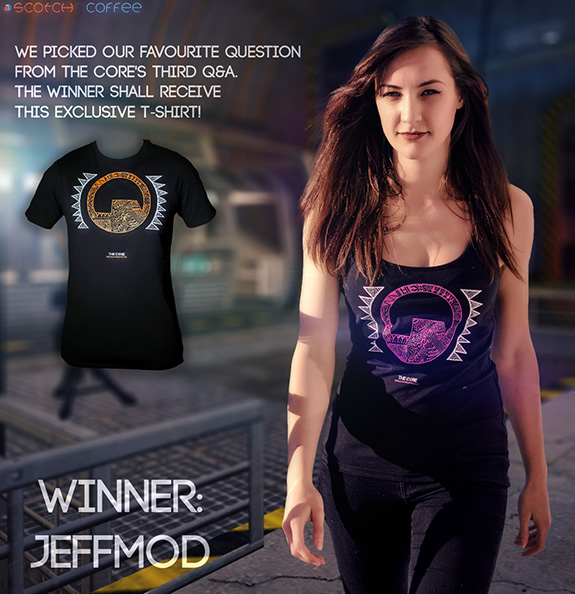 Unfortunately due to Urby's new job / new baby / new house, we've had to postpone releasing the actual Q&A video, but it shouldn't take too much longer. I keep telling him that The Core is more important than his infant child, but the fool seems to think otherwise. I'll keep pestering him, but in the meantime thankyou so much for all your brilliant questions; there are so many more than we expected!
Picking the winner wasn't easy, either. In the end it was extremely close between JeffMOD, TheSkunk & flippedoutkyrii. JeffMOD won it because we think it prompted the most interesting answers!
Not to worry, though! There will be more competitions in the near future, not to mention the actual mod's release!
If you're dying to show your support and get your hands on a shirt before the next competition, gimme a private message for a special order. Because we're not buying in bulk, shirts cost £25 including post and packaging.
Sorry to keep you waiting!
Archie