The Core Navy's arsenal is made of modular ships and multi-role fighters. This is an evolution from previous, more specialized designs which proved to be less effective given the broad array of missions that Navy forces face.
F37 Sparrow - Light Space Superiority Fighter
The Sparrow is an ultra-light fighter that is perfect for recon missions. While it's the weakest in terms of defenses it more than makes up for it with its excellent maneuvering performance. The Sparrow is hands down the easiest fighter to fly in the Core arsenal and is equipped with two light energy cannons.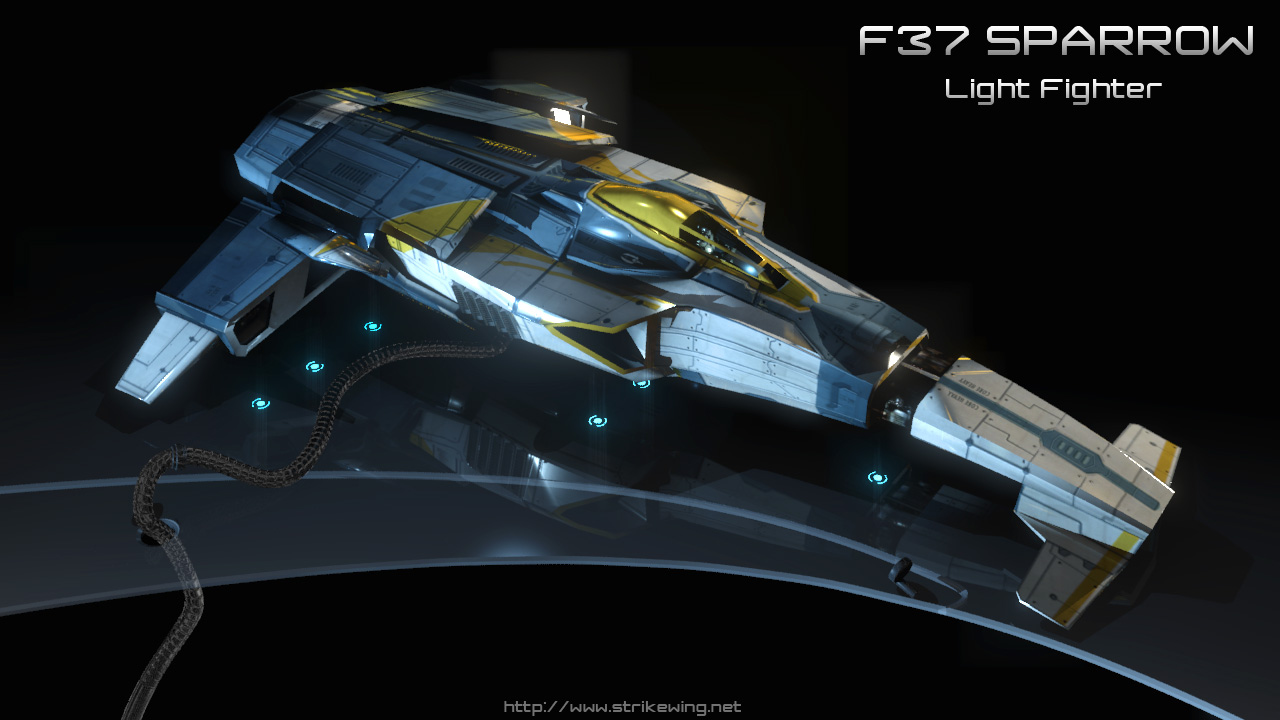 Manufacturer: Drayphus Aerospace
Primary weapons: 2 Light Energy Cannons
Cruise speed: 70m/s
Secondary weapons: None
Handling: Extreme
Special: None
F28 Hawk - Light Interceptor
The Hawk was created as a space and space-superiority interceptor, to fill the gap between the F37 Sparrow and the F35 Eagle. The resulting ship is one of the fastest sub-light military craft ever built. To combat guerrilla tactics the fighter was upgraded with the latest in electronics and detection technology. The Hawk is equipped with 4 high velocity turbo-lasers, placing it on par with the Sparrow in terms of firepower.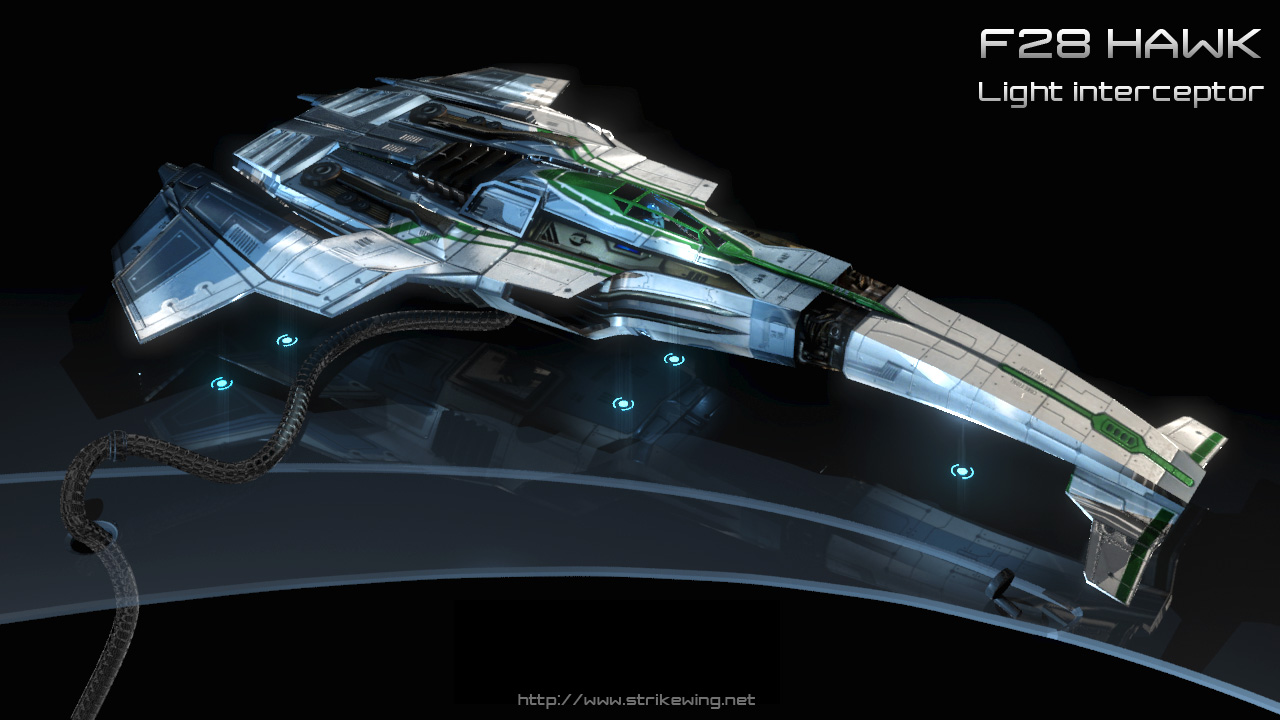 Manufacturer: Drayphus Aerospace
Primary weapons: 4 Light Turbo-lasers
Cruise speed: 80m/s
Secondary weapons: None
Handling: Good
Special: None
F35 Eagle - Heavy Fighter
The Eagle is the heavy-hitter of the Core fighter force. Good speed, above average handling, very strong shields and terrific weaponry make the eagle one of the strongest fighters ever designed. The Eagle is also one of the few fighters to deploy the full spectrum of high and low power energy weapons. Default refits include 2 High energy cannons and 2 Light energy cannons.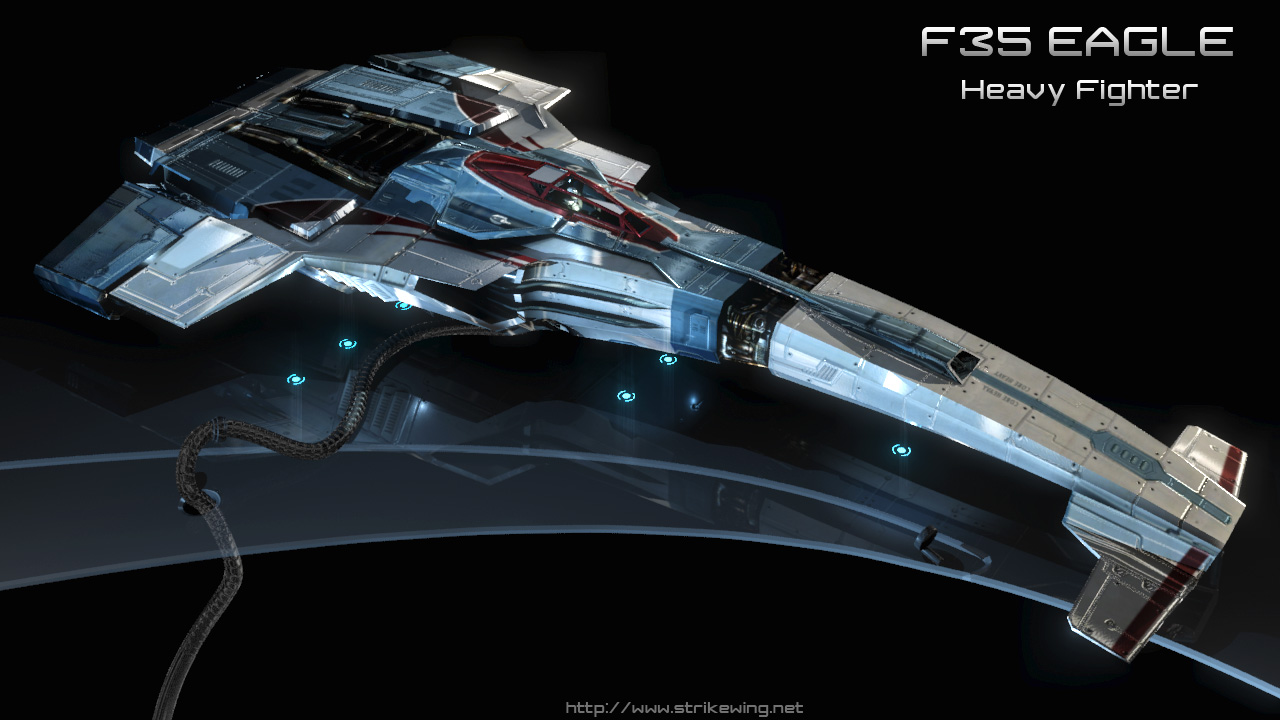 Manufacturer: Drayphus Aerospace
Primary weapons:
2 High Energy Cannons

2 Light Energy Cannons
Cruise speed: 75m/s
Secondary weapons: None
Handling: Average
Special: None
F25 Cormoran - Assault Bomber
The Cormoran was introduced to replace the aging F17 Albatross design. The design team at ITEC decided to shape the bomber in a way that it could shield every important component from frontal enemy fire, which makes it an unique craft on the battlefield. The Cormoran is equipped with a MK7 Energy Torpedo generator, which is able to materialize anti-ship projectiles using the internal generators. This makes it arguably the best capital ship assault bomber in the known universe.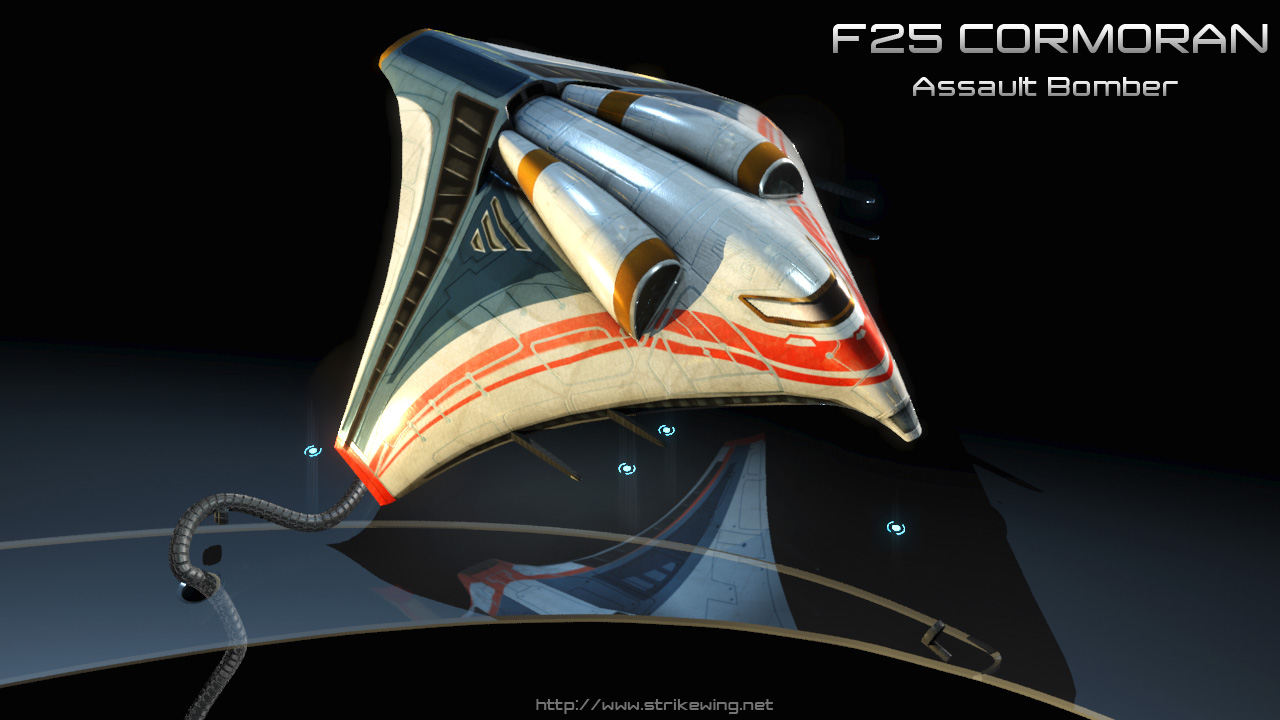 Manufacturer: ITEC Labs
Primary weapons:2 Light Energy Cannons
Cruise speed: 70m/s
Secondary weapons: MK7 Energy Torpedo
Handling: Below Average
Special: Torpedo Generator, Low Power Afterburner
Don't forget to follow Strike Wing on Twitter at @StrikeWingGame and on Facebook at Facebook.com for more news and updates :)