News
Welcome back to the dev diary of the Cinema Rosa, a narrative exploration game for PC and Mac, set to be released in late 2018/early 2019.
Today we're going to be sharing some behind-the-scenes screenshots of the development of the game. These are images taken from the developer viewport, and should not be seen as final images (for in-game images, see one of the various other posts we've made).
We've just released an internal build (Alpha 2), and are fast moving towards an Alpha 3 build following more testing! We're currently on the lookout for more beta testers, so if you'd like to get involved, shoot us a PM.
Screenshots:
The first screenshot below shows us working on the exterior of the cinema, aligning the fences and making sure everything is well lit!
This, again, is from the developer's viewport: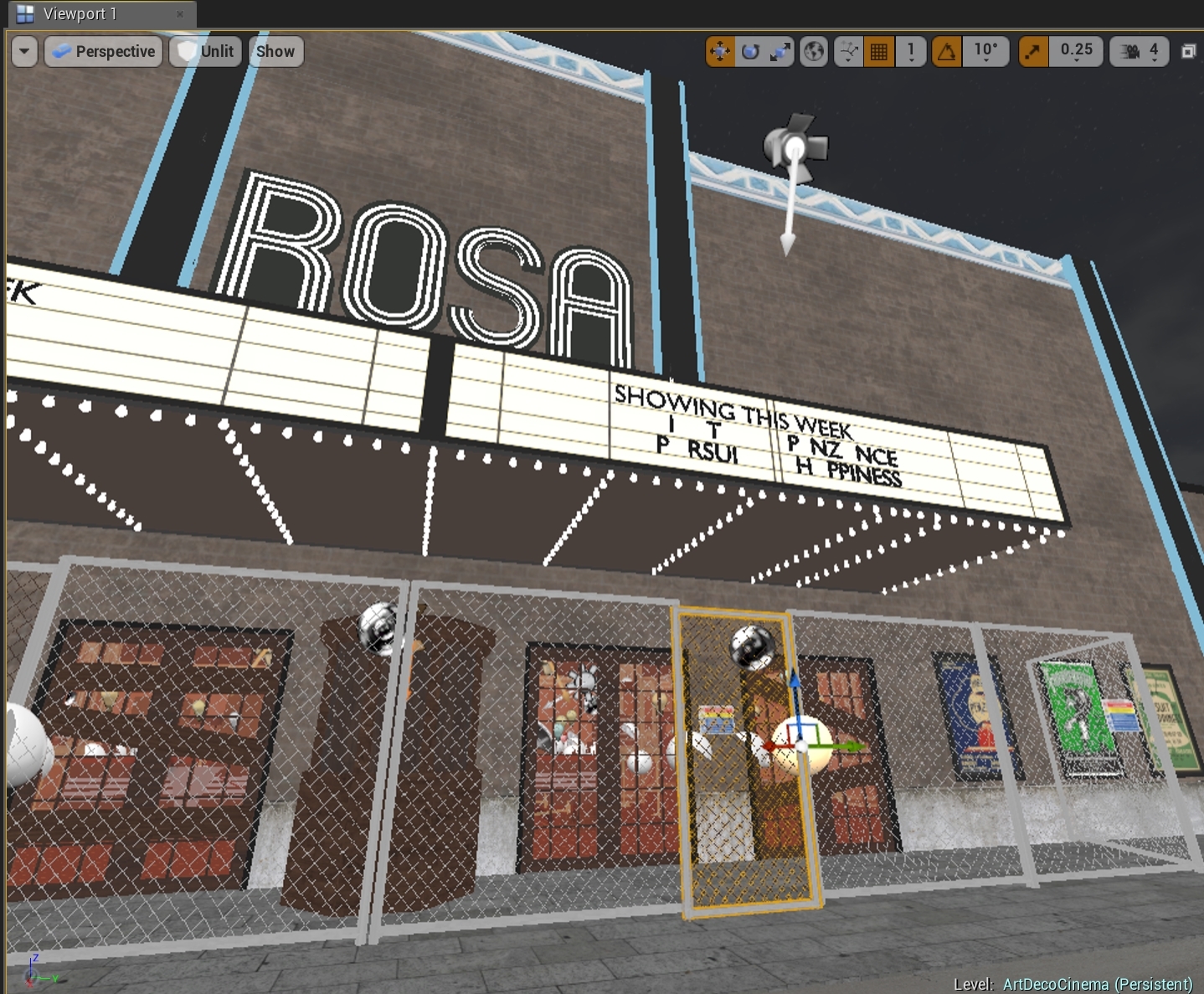 Below, you can see one of our many custom signs we've designed to give the game more of a realistic atmosphere. We're trying to recreate a cinema vibe from the 1920s, and therefore are using various signs and posters! :)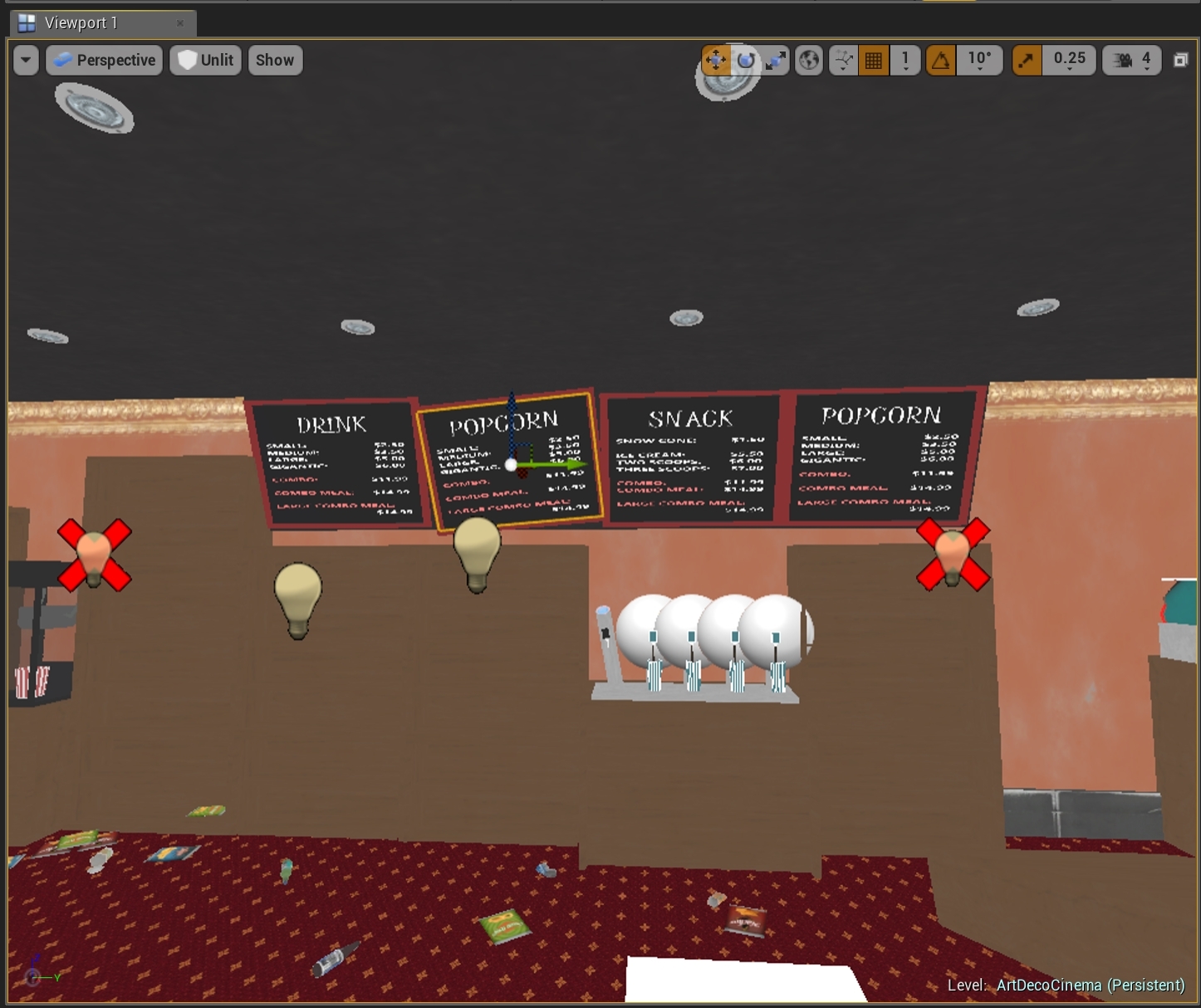 Below is a shot of the public domain film, Love Affair, which features briefly in the Cinema Rosa as an homage to film culture and film history!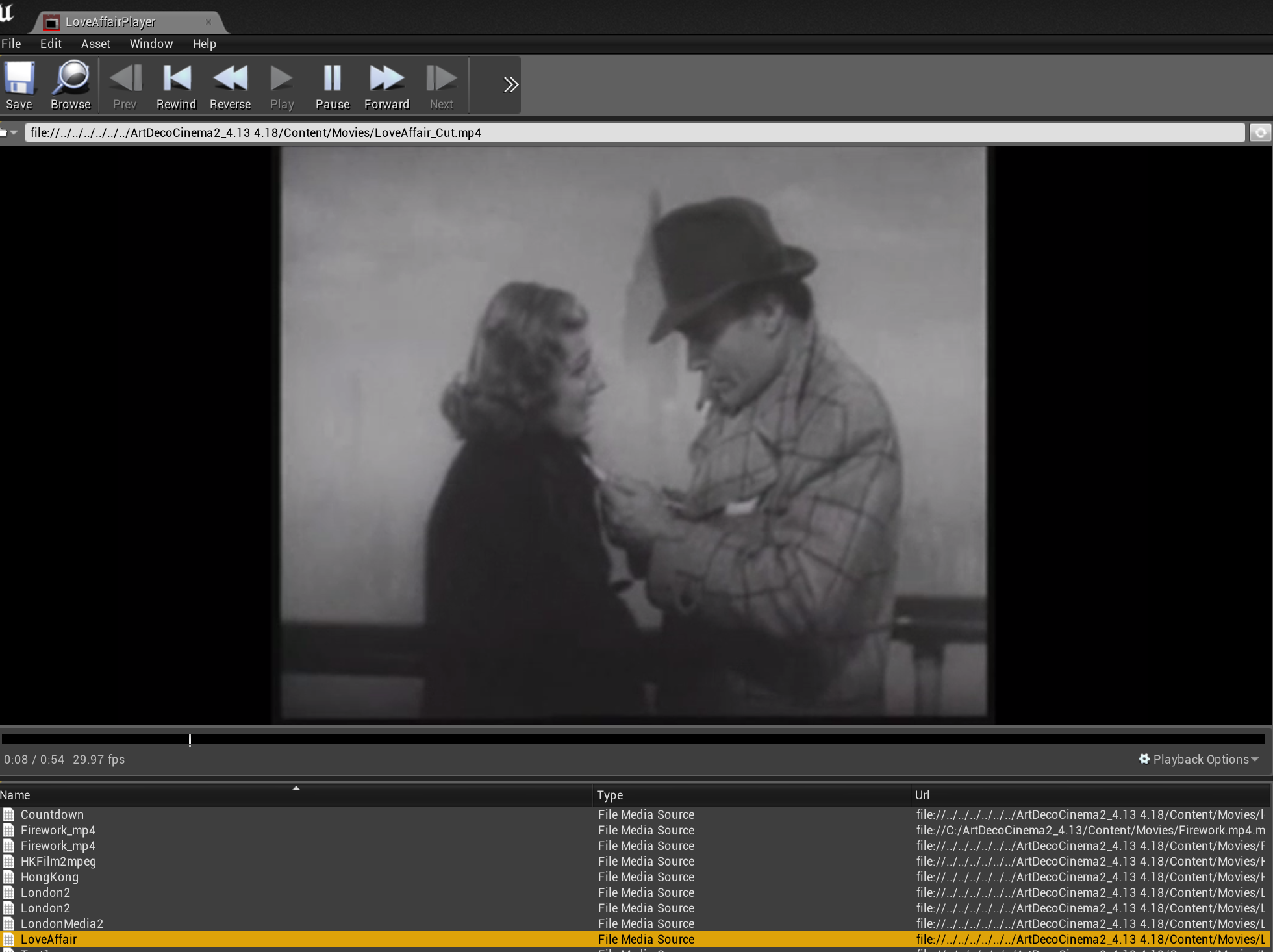 Below, is our work on one of the internal portals in the game. The game features various portals into dreamworlds or flashbacks, which explain a lot of the backstory while you play.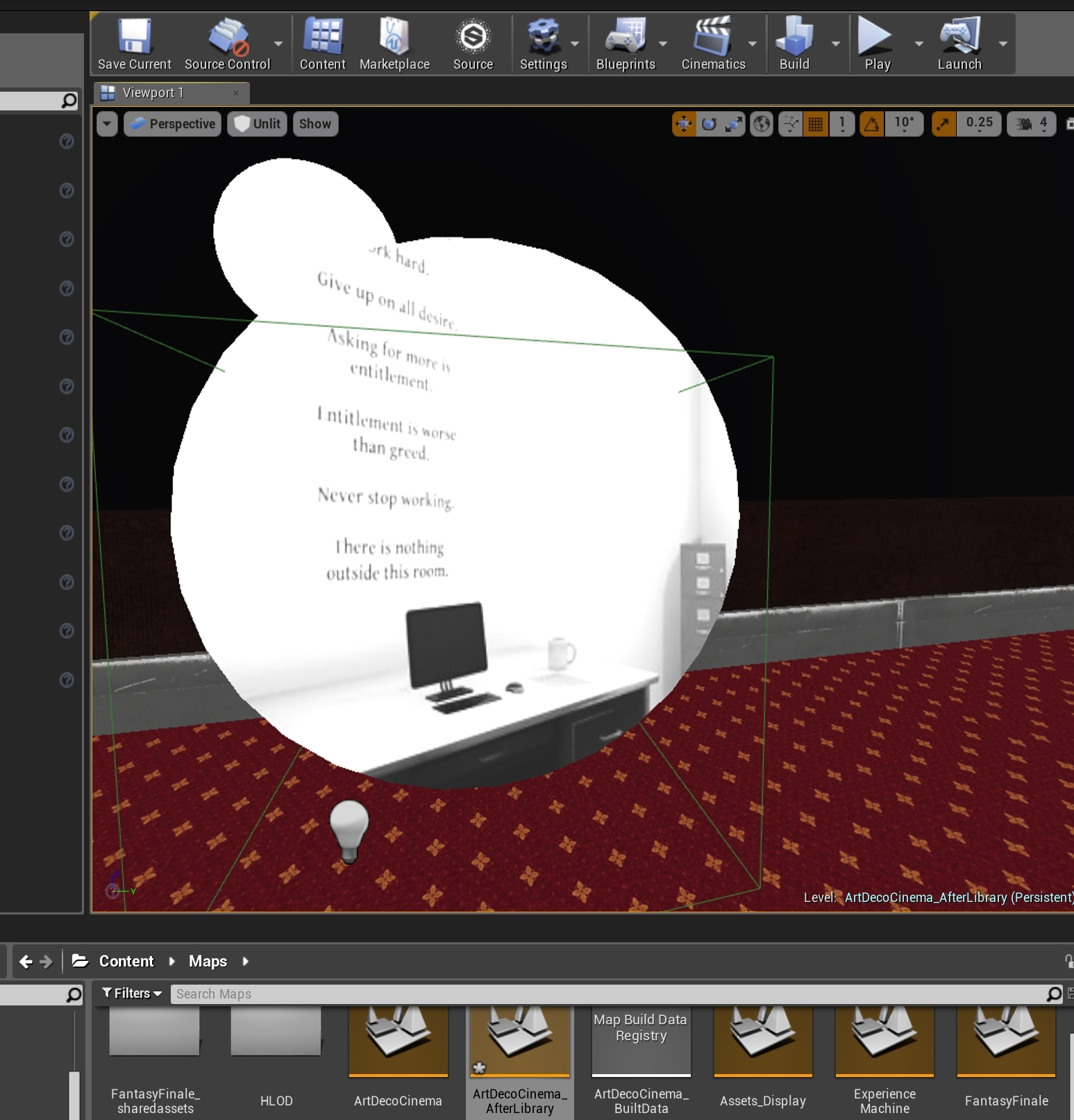 Below, we're working on one of the various cameras we use in the game to show footage of a particular part of the game world. It was important for us to integrate camera work to again pay homage to films and cinemas!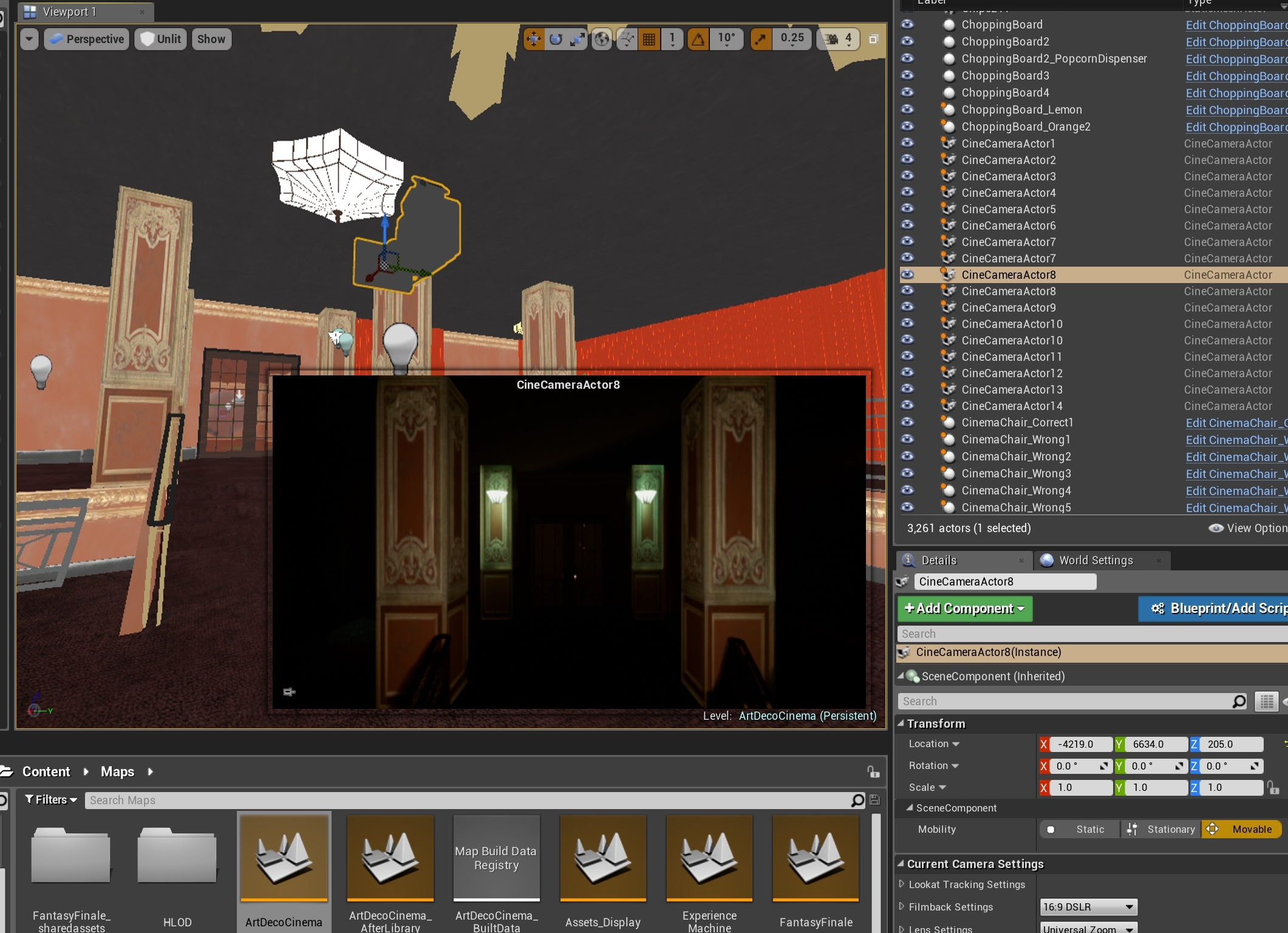 Below, we're working on the outdoor lighting of the game, adding moody orange street lamps which really change the vibe and atmosphere. We're hoping for the game to be slightly spooky, so down lights really help to create that effect.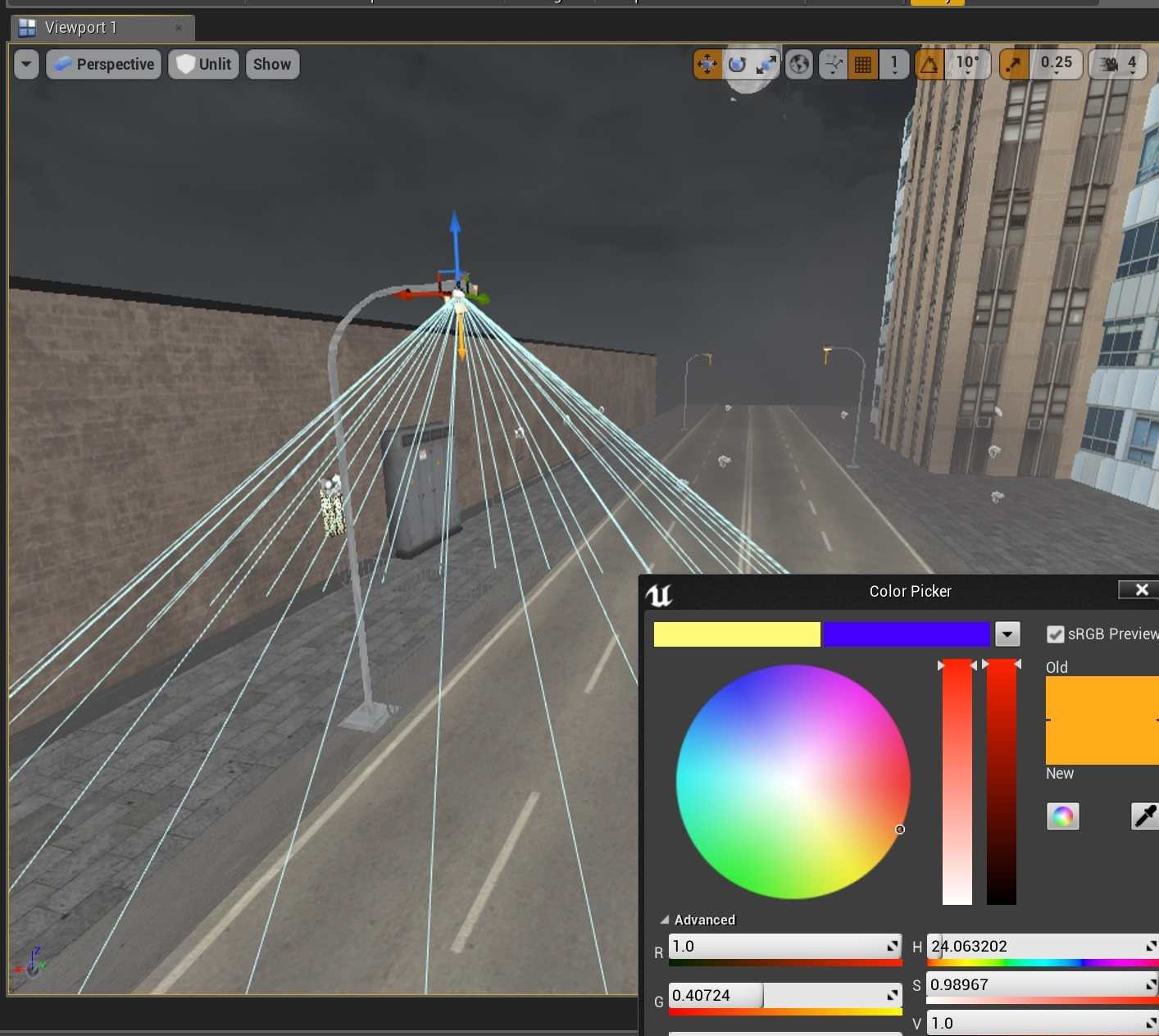 Below, is one of our main models in the game of an art deco feature wall. We've always had the idea of paying homage to the 1930s art deco architecture style, and so we've done this with trims and wall additions.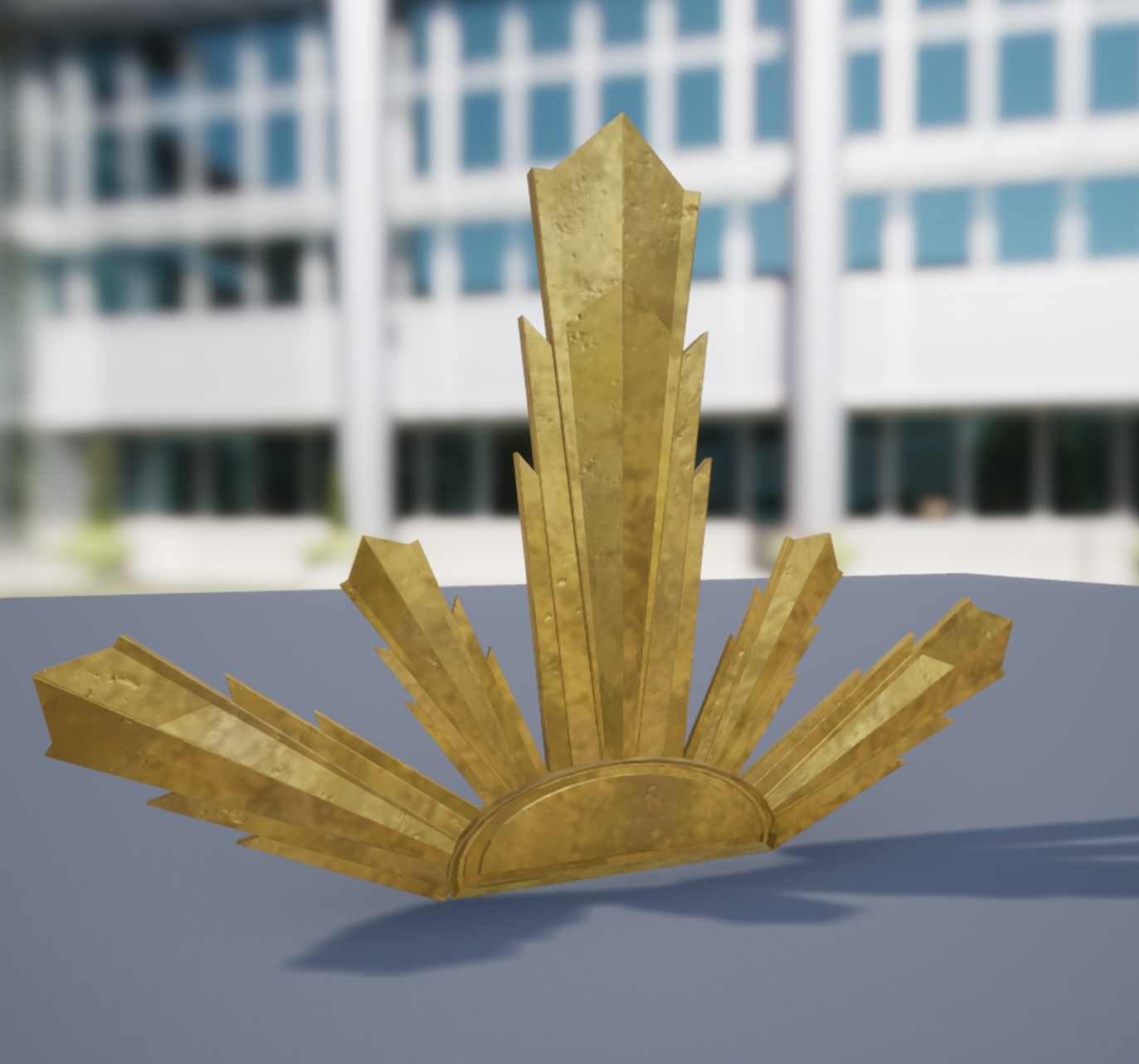 We welcome any criticism or comments about the images.
Follow us on:
Facebook: Facebook.com
Twitter: Twitter.com
IndieDB: Indiedb.com