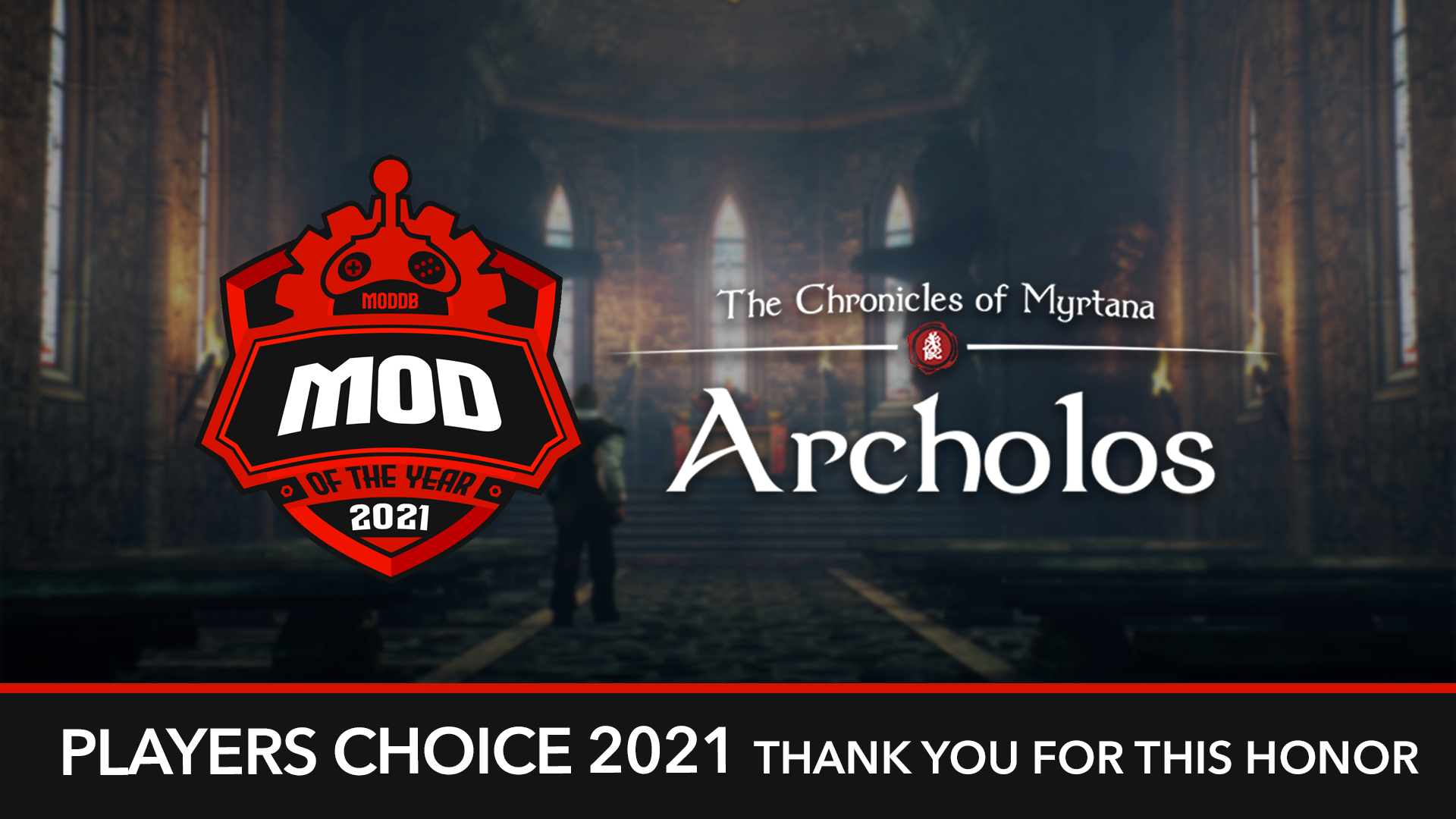 It happened!
Tonight we received news that we have won the title of Mod of the Year 2021 in a poll organized by ModDB.
This is a great honour for us, and we want to sincerely thank all those who gave their vote for us in this contest. Without you this victory would not have been possible. It is thanks to the commitment of all the fans that the Gothic brand is still alive and well - even almost two decades after the release of the first games.
We could not have dreamed of a better community, and we hope that you will visit Archolos as often as you set foot on Khorinis for all these years!
May the grace of Adanos always shine upon you!