At last!

The 3.6 update is around the corner! We are thrilled to share more details with you about the upcoming changes. If you have not yet seen, we have announced about the changes that are coming for Kakele 4. Read all about that here:

A reminder about our Patreon program! Do you want to be part of our club and gain exclusive privilege? Check out the benefits here:


For this update here are the changes: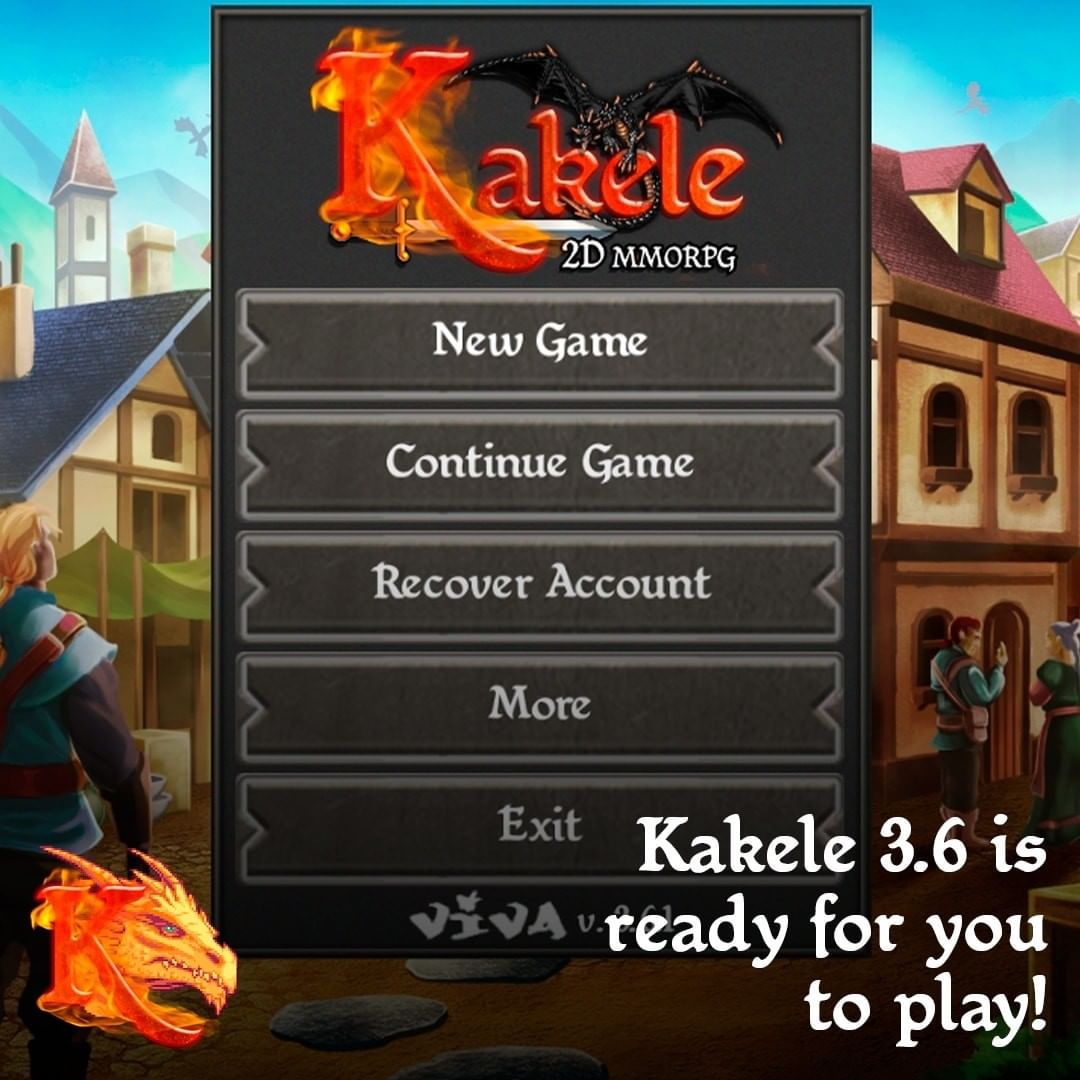 - Character market! You will be able to buy and sell characters via the Kakele game app using Kakele Coins, and the characters are transferred between accounts in a safe manner! Check out the character market in the Account menu.
- The ingame market now accepts Kakele Coins! Buy and sell items for transferable Kakele Coins!
- Improved solo hunts! The Golden mobs will now get you the 'Golden Buff', which adds 50% extra attack, armor and magic for 10 minutes. You cannot kill a mob in a party, otherwise you will lose that status.
- New ways to spend gold in the game! There is a new fancy Golden Armor outfit, which only the richest of the rich will be able to obtain, and we have a special surprise for those with that outfit in Muroria! In addition to that, we are adding an individual player boost, which adds 30% of extra experience when hunting mobs, but costs a lot of gold depending on your level. Check it out in the boosts window.
- New endgame content, including new monsters, bosses, items, outfits and quests. Are you prepared for a new race of dragons?
- Attack animations! We have started implementing attack animations for all outfits. For this update we expect to have around a third of the outfits done, with more in the next updates.
- Upon a lot of discussion between the staff, we have decided to nerf the Elements bonuses from 30% to 20%. This value should still give you a lot of advantage when using the right energy set.
- Summons will now get stronger with your level. This is excellent news for Mages, which are the masters of creature summoning. Don't forget to use your pet as well, your capibara is still a sturdy asset. We are also changing how the poison and burning spells work as well as the damage. You need a player to be visible in the monster screen for the damage to be inflicted.
- The pets level limit is now 200! Getting to that level will be tough, but I am sure some of you will train hard in the cities gyms!
- Speaking of pets, we have reduced the price of changing the pet name to only 100 Kakele Coins! We can't wait to see the creative names you will choose for your pets.
- New spells!! We are extending the existing spells for another 100 levels. The spells are just stronger/longer versions of the existing ones. The wiki will be published sometime next week.
- More quality of life improvements suggested by you! Such as sorting the backpack and bank containers, more minimap tooltips, highlight of item rarities, quick reconnect if the connection is idle, auto-attack, pressing enter to chat (on PC)..
- We have made it harder to obtain the 'Golden Charms'. The Defense and Anti-spell charms will not be dropped from mobs anymore, and you can only get it via the usual NPC. The bonuses values are now 10, 20 and 40%. The Hunter's windrun ultimate bonus is now 50% (so that with invisibility it will reach 100% using the Golden Charm, same idea for Berserkers).
- We now have Tutors in the game! They will help in the Help chats with any questions you may have. These are volunteer players that will help the CMs ingame. If you are interested about becoming one, send us an email to apply@kakele.io
- Continuing our revamp of Kakele sprites, we are now launching the final assets of the game! About 99.9% of Kakele sprites are now proprietary, meaning that these graphics are exclusive to Kakele ;)
- We are continuing to improve the game Storyline. Please let us know if anything seems off, especially at lower levels.
- Loads of re-balancing of the content, based on player feedback: reduced the Elementalist HP, fixing Nobles task level, nerfing Voids, adding a new Black Dragons hunt, adjustment of some loots to contain inflation, fixing the level requirements for some areas (like elves), reducing the chance of drops of potions, reducing spawn time of low level bosses, reducing the time of low level events..

We ask you to help us to test out all the new features and changes, and let us know if something seems odd or needs rework, by sending us an email or using our Reddit forum. The test server will be open by Monday, and the update will happen sometime next weekend, if everything goes smooth!
A lot is changing, and we are committed to always be hearing what the players want in Kakele. We want to create the best gaming and fun experience for everyone. We thank you again for the amazing year that was 2021, and we are looking forward for what is to come in 2022.
If you haven't already followed us on our social media, please do so! We announce a lot of things there. For instance we had a house contest!
And we are always posting new content to our YouTube channel, don't forget to check it out!
The staff of Kakele early wishes everyone a happy Christmas and new year!!