Hi again!
Today I'm going to explain to you how I modelled the cathedral from Castelul Bunâ Moarte circuit.
We start from a concept art, please in case you missed it, check out the post "The Creation of a World" to learn how Javier Pajares, our concept Artist, makes them from scratch.

First step is to define general areas, and making required adjustments for placing the model in the scene.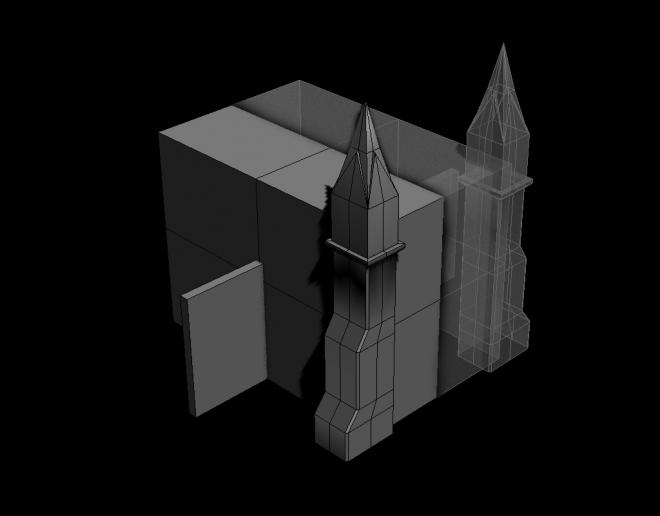 Then, we begin detailing the model by elements, starting with the tower. Please, notice that since the cathedral is symmetric, we will only have to model the half of it.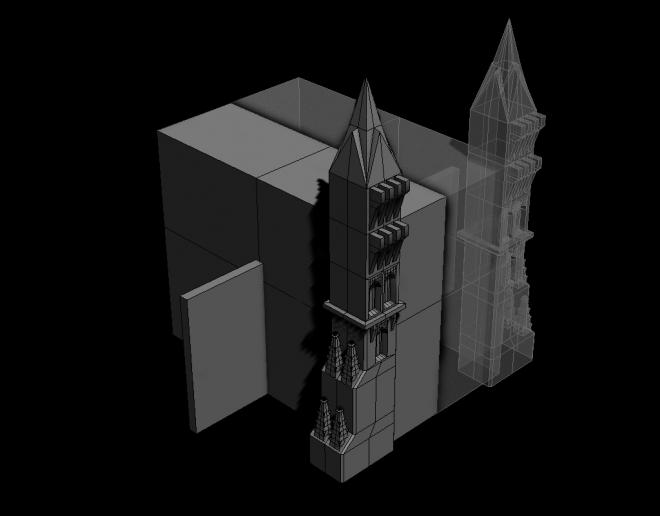 Continue with the lateral side, with its ornaments and the roof´s general volume.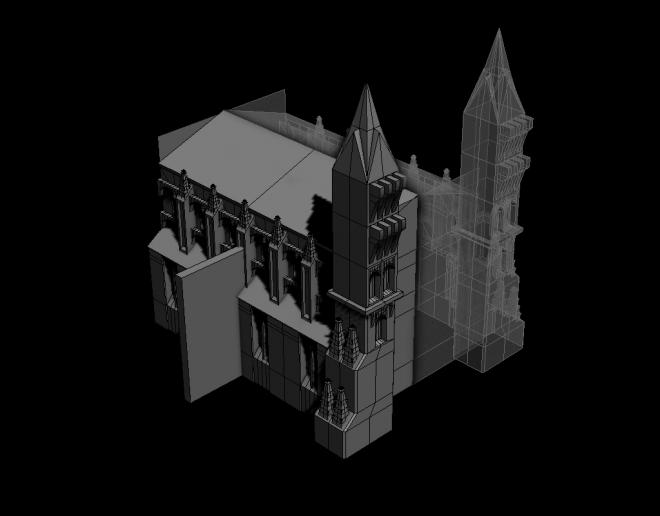 Next, flying buttress and the front facade with its ornaments. In this case we won´t use symmetry because the facade is absolutely different to the back side.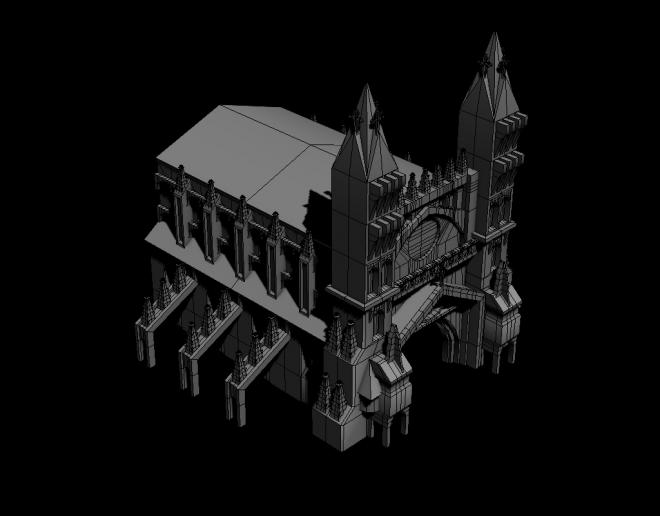 Once we have built all the outside elements, we start modelling the catherdral´s inside walls.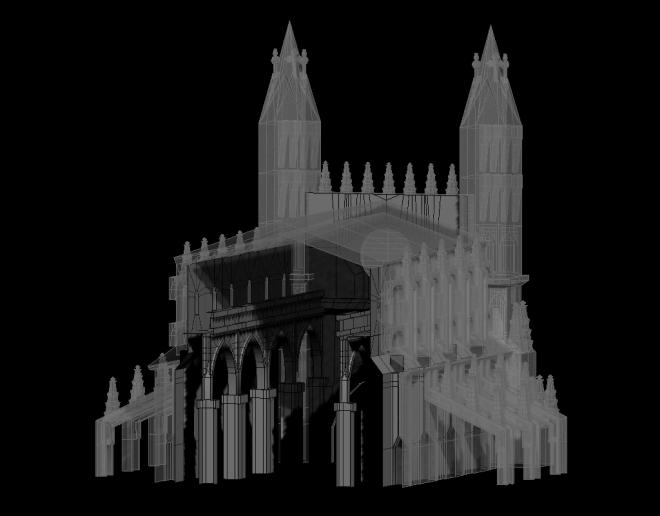 And big elements like archs and roof´s beams.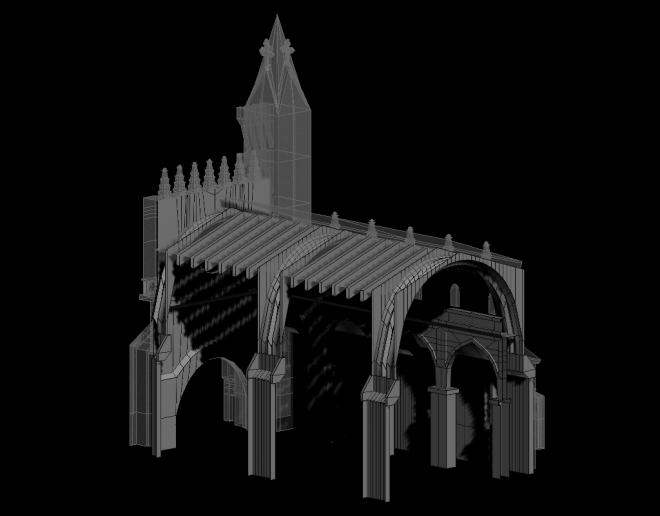 Now that we have finished modelling all main volumes, we proceed to start breaking the cathedral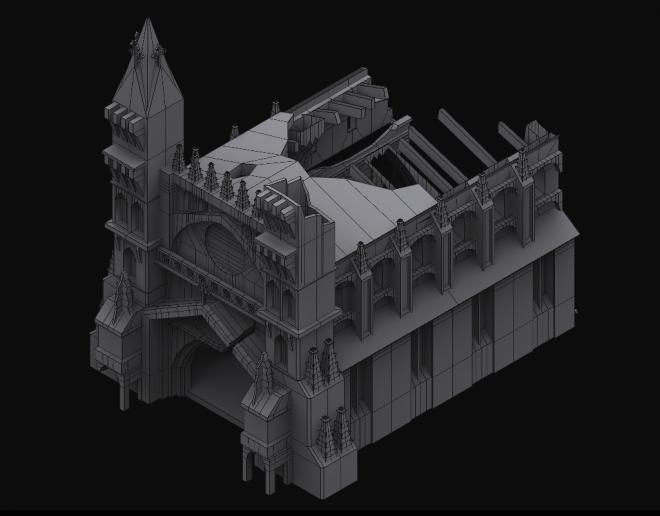 Finally, we add the floor, rubbles and all ornament elements that makes the model look complete.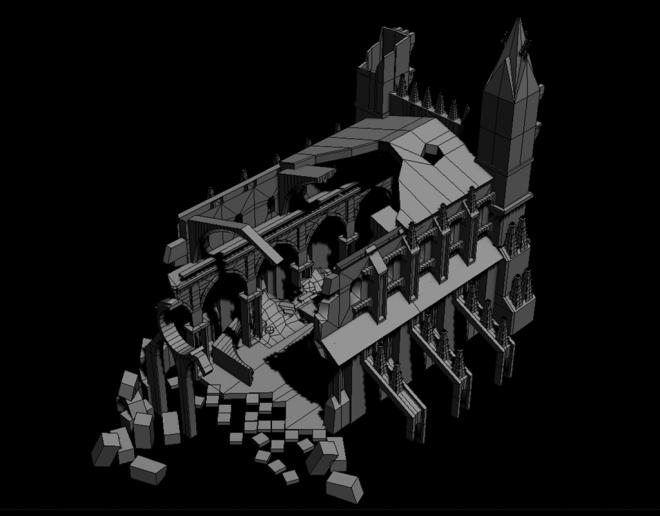 During the process of modeling the cathedral, we should had made textures, decals and every necessary light to obtain the final result.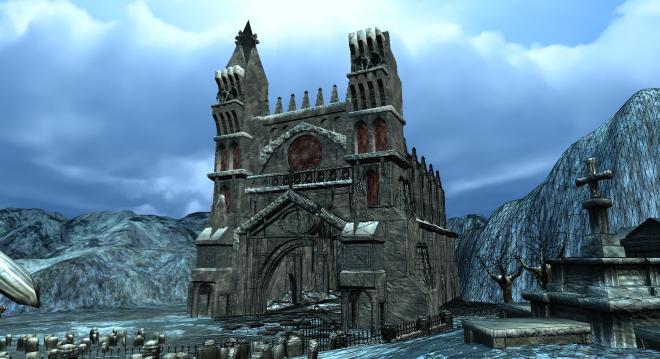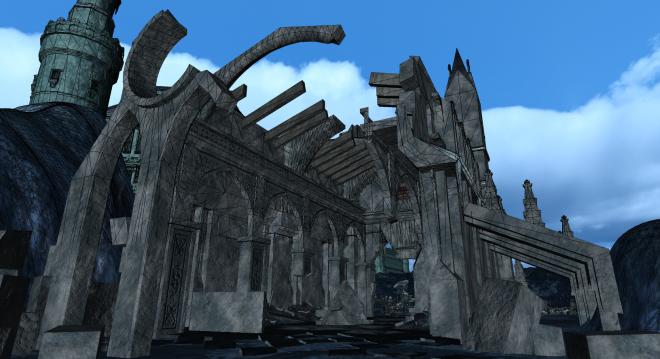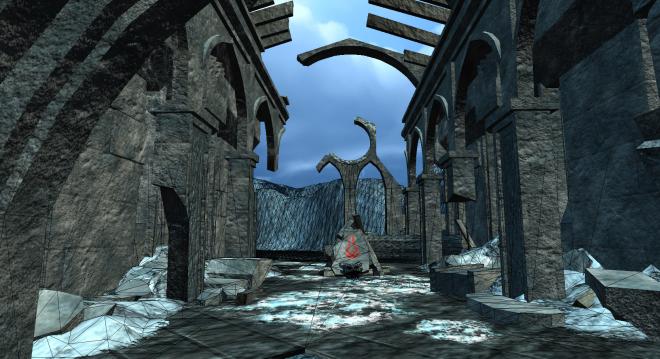 Hope you enjoyed this step-by-step explanation, see you on next post!