Enough of that non sense. Several bits of news now for the Caldera Experiment itself....
For a start (with a lot of help from Melchior Dahrk) I've added MSWE scriptless windows glow to all of Caldera. Night time has never been so good.
I can also tell you that the East Empire Company will be making an appearance in the mod;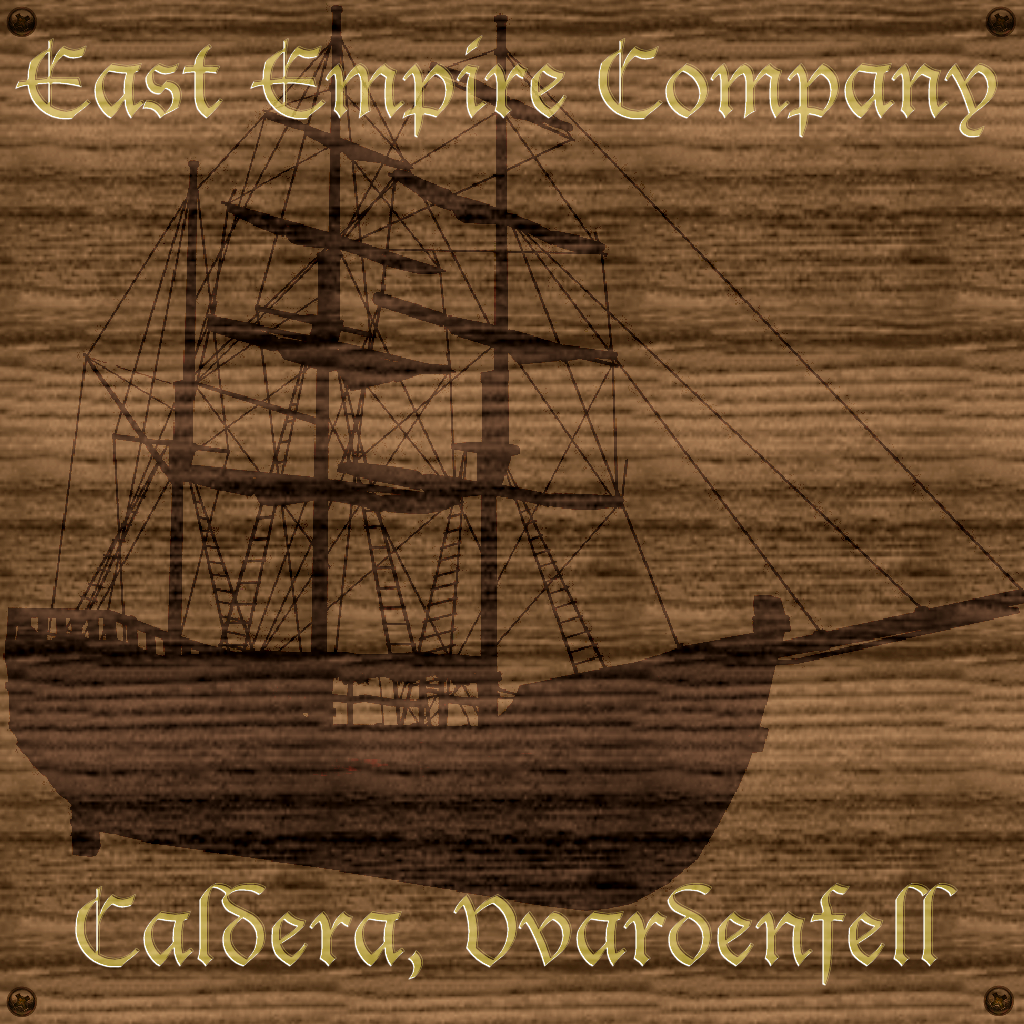 This be the sign on the door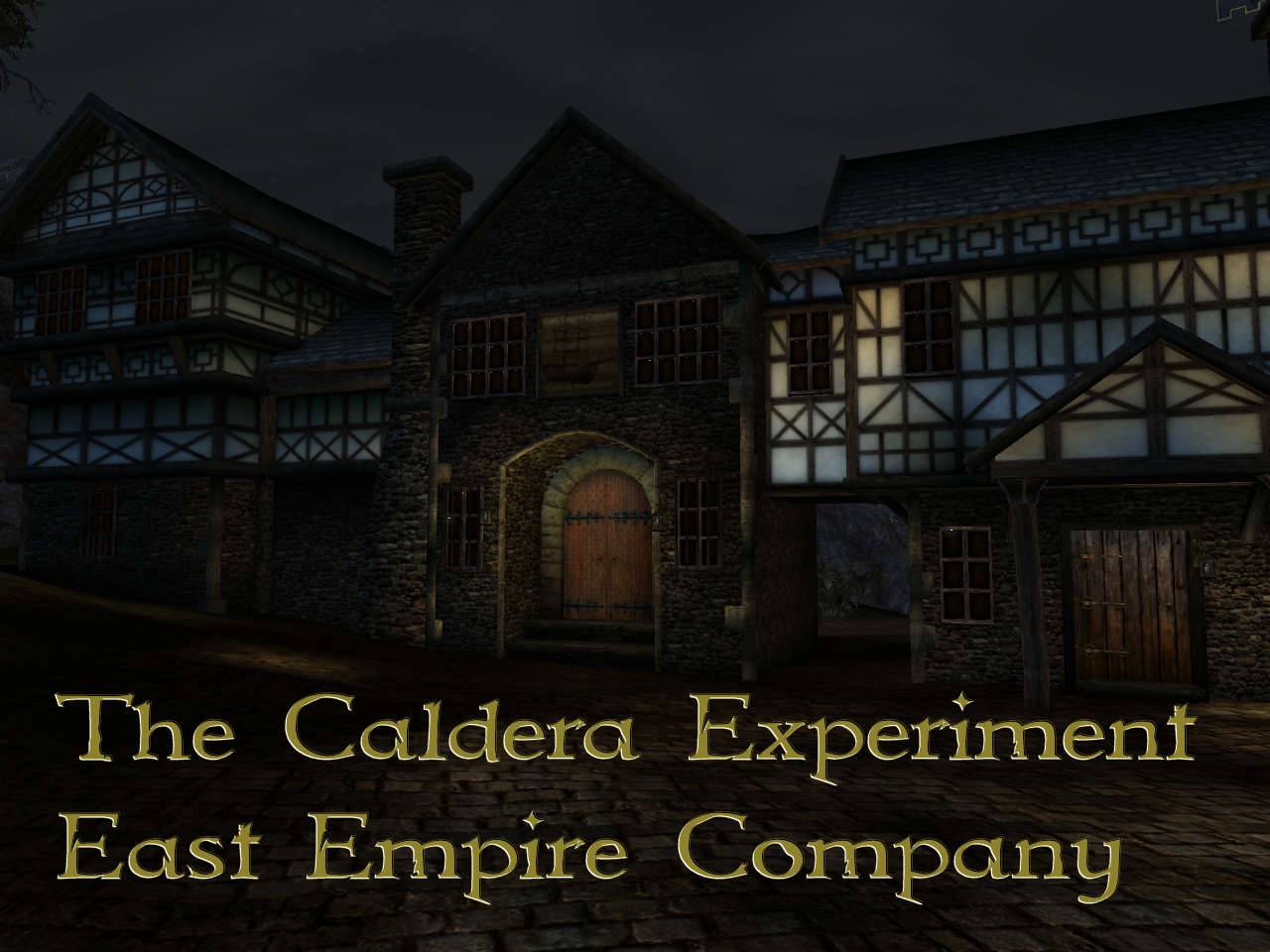 Also a cartwright has been added to explain away where the carts come from, go to and get repaired.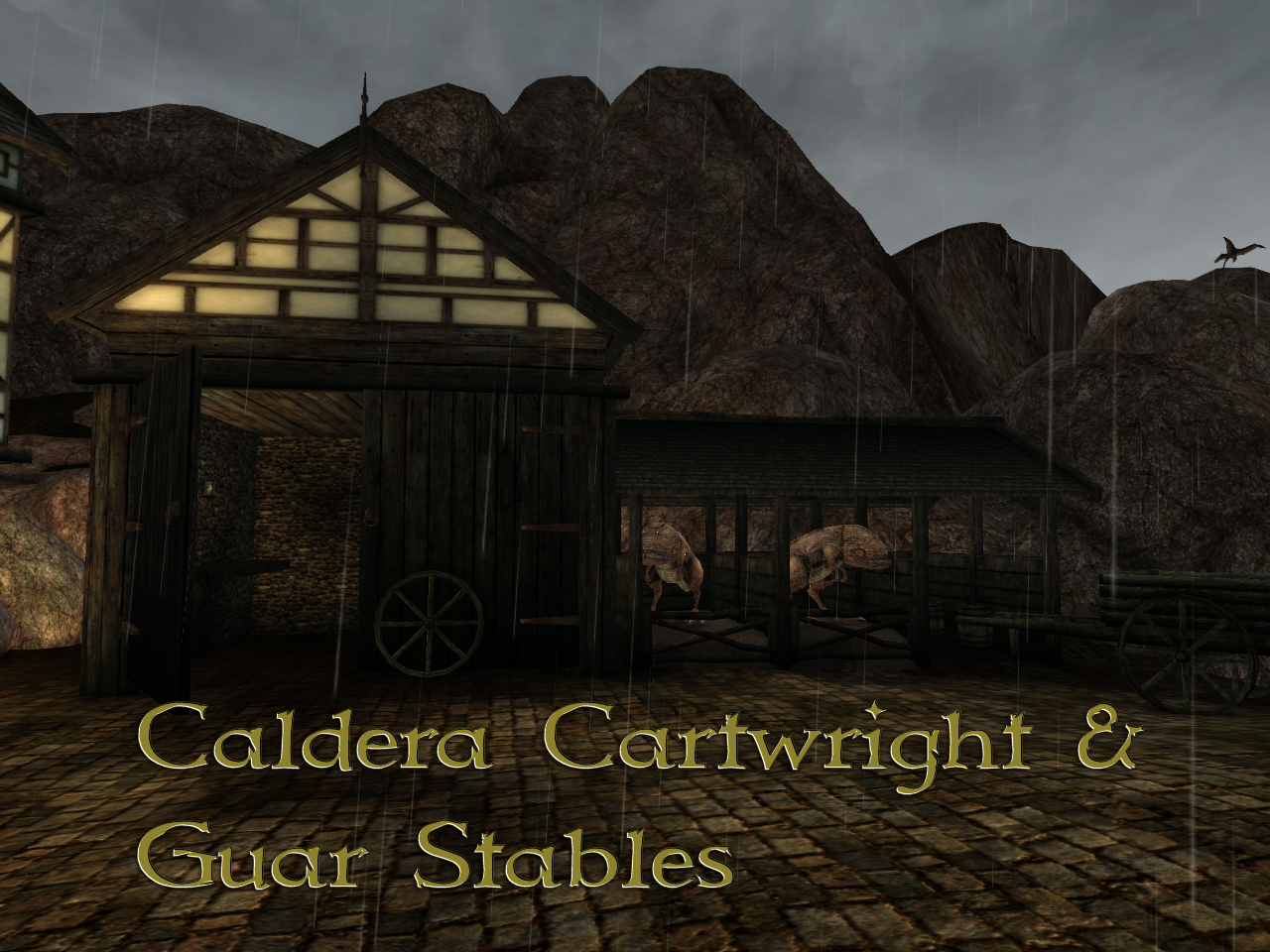 I "might" be making an animated windmill today for both the Caldera Experiment and Morrowind Rebirth. This depends on whatever else pops into my head. Stay tuned. Video of Caldera coming soon.
Remember. Always like to hear the communities ideas for additions and content. You can catch me over at my blog Here or on the Caldera Experiment Discord Here.