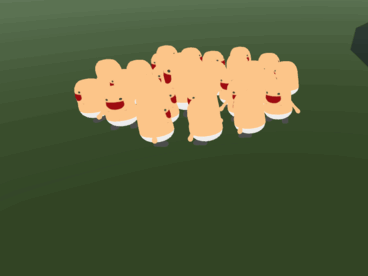 Movement Demo with First Nub Model
Welcome, This is Kyle Gordon, Co-Creator and lead asset designer of Loot Nubs. Today I am not here to give any updates on Loot Nubs itself, but I would like to talk about some of the metrics and analytics that we used to help us develop the game into what it is today. You'll have to forgive me if this post gets really boring, I will try to space it out with some of my favourite screenshots and gifs. Also if you haven't already, the Loot Nubs trailer is now available, check it out here if you want.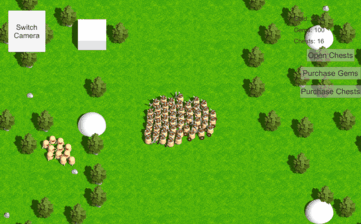 Nub Combat, Devouring our enemies
Along with the testing that we have done, we added a small amount of code that sends information through Unity analytics about things like time played, purchases made, Point of interests interacted with and a few other things. We wanted metrics that were linked to how often certain tasks were performed so that we could focus on tasks that are not being done as often as they should be. One instance of this was the Chest opening, we found that people often would never even make it to the point that they would be able to open a chest. The button was in an obscure place, they didn't know where the chests were and the requirement of a loot vault made opening a chest too difficult early into the game. We've since moved the button and a bunch of other UI elements around to make them more present to the player.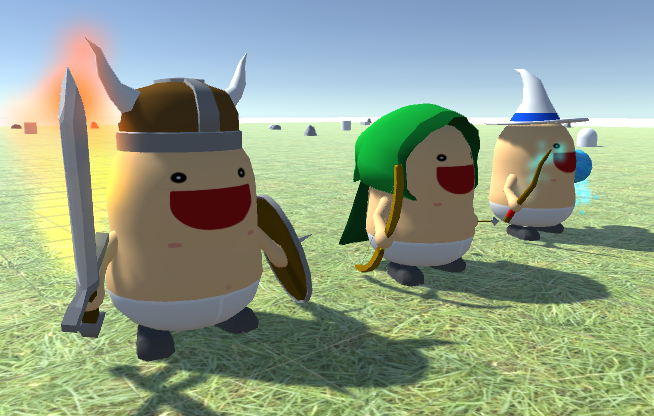 The 3 Nub Classes/NubTypes
We found that Points of interest were either being interacted with very often or almost not at all. We then decided that the mechanics and feedback of each point of interest needed to be simplified. The Ui of each POI has been updated, especially the dungeon and each one has some form of feedback to inform the player of the outcome. We definetely have plans on how we can develop these features further and with the game nearing its full release, analytics may become even more important to the future of Loot Nubs.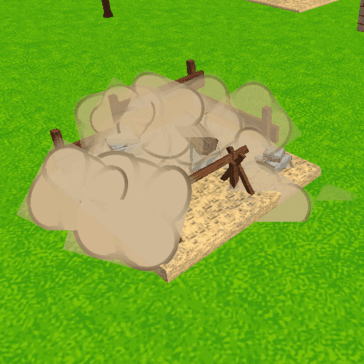 Construction Plot - Complete with clouds in boxes
If I'm to be perfectly honest, I feel as if we should've used this resource a little bit more than we did. Far more aspects could have been recorded for analysis than what was. Not to mention these stats are probably very off from what they would've been if we, as developers, we're not constantly playing and testing the game. But there is absolutely far more potential now than there was during alpha and beta development.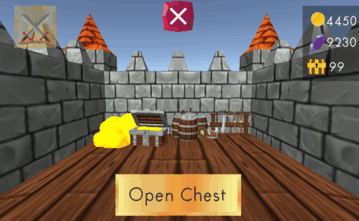 Loot Chest - Final iteration
Thanks for reading, each week I'll be posting any progress I make, so if you'd like to keep up with our progress or perhaps offer some feedback or suggestions for what you'd like to see, please give us a follow or leave a comment on any of the posts.