Last week, we have taken you on a tour of the beautiful Palawan Island. Today, pack your guns and grab some bug repellent cause we're heading to the swamp: The Bog!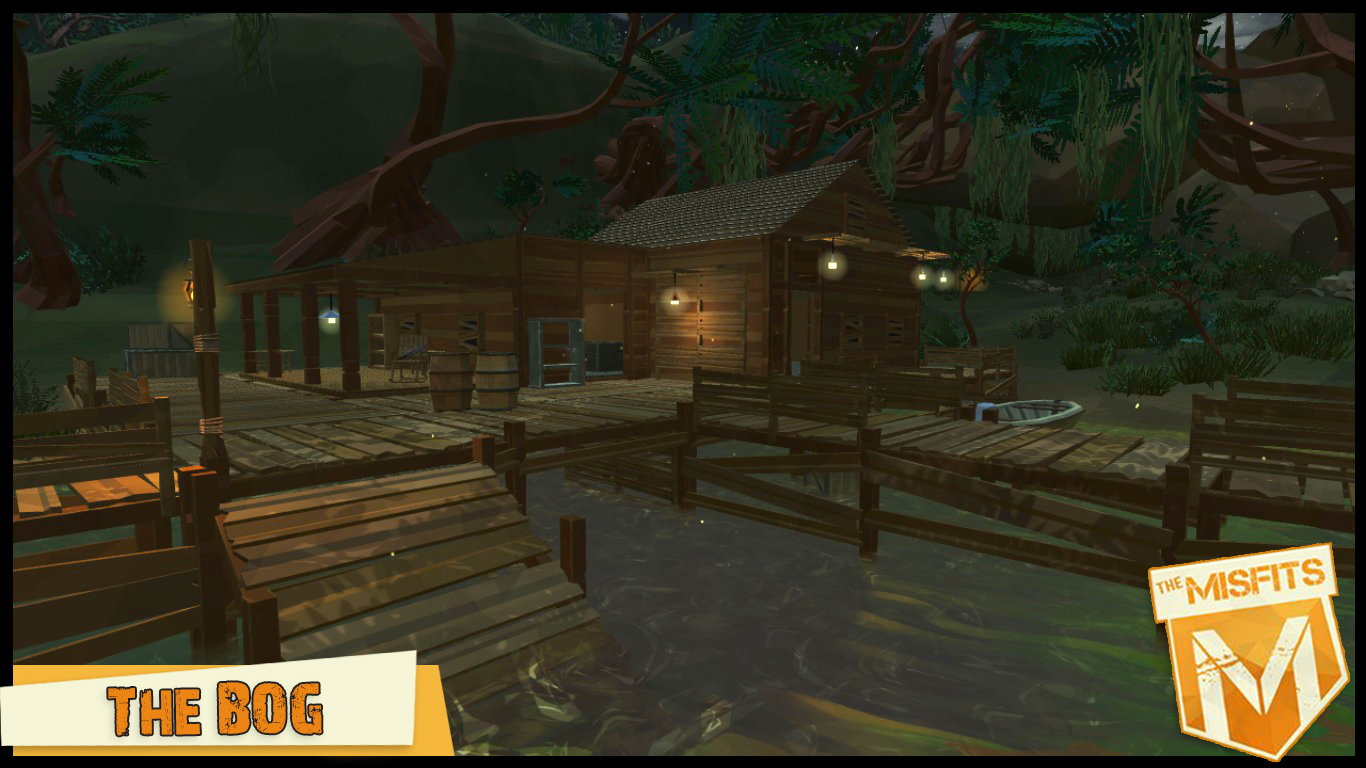 Cabin by the Bog. Who said swamps can't be beautiful?
The Bog is a majestic swamp map with bayous and cabins scattered across the arena. Players can choose the safe route and follow the log laid paths or take a short cut through the marsh and bog. Stay alert and you might just find some useful items along the way
As you get more familiar with the marshes and the bayous of the swamp, you will begin to notice this maps true beauty. With The Misfit's Time of Day feature, players will see the map progressively transform from day to night as they play. Torches will light up and fireflies will slowly appear.
This has been a short tour of the majestic swamp: The Bog. Be sure to keep up with the latest news, videos, and updates by following our other media pages:
Company Website

Cheers,
PigDog Team