Today the highly anticipated v0.12 update for The Blade Overlord is released! The update features three brand-new skills: Ethereal Form, Shadow Dodge and Alpha Strike. There are also one new skin and avatar: Ninja.
ETHEREAL FORM
The Ethereal Form is first skill that is unlocked, at level 5. It renders the character immune to shots, as all of them pass through him without affecting him. However, he is much slower while the skill is active, and depletes his blocking bar very quickly.
SHADOW DODGE
The Shadow Dodge behaves like an regular attack, but without an attack, saving the player the time lost when an attack is executed. It is excellent to be used as a breach, getting behind the droid's lines quickly, making it harder for the droids to hit the player.
ALPHA STRIKE
The Alpha is a much faster version of the regular attack - its dash is not only faster, but also the attacking time! Your character does not suffer from the attacking cooldown, being able to walk or do another action as soon as his attack finishes.
SCREENSHOTS, FEATURING THE NINJA SKIN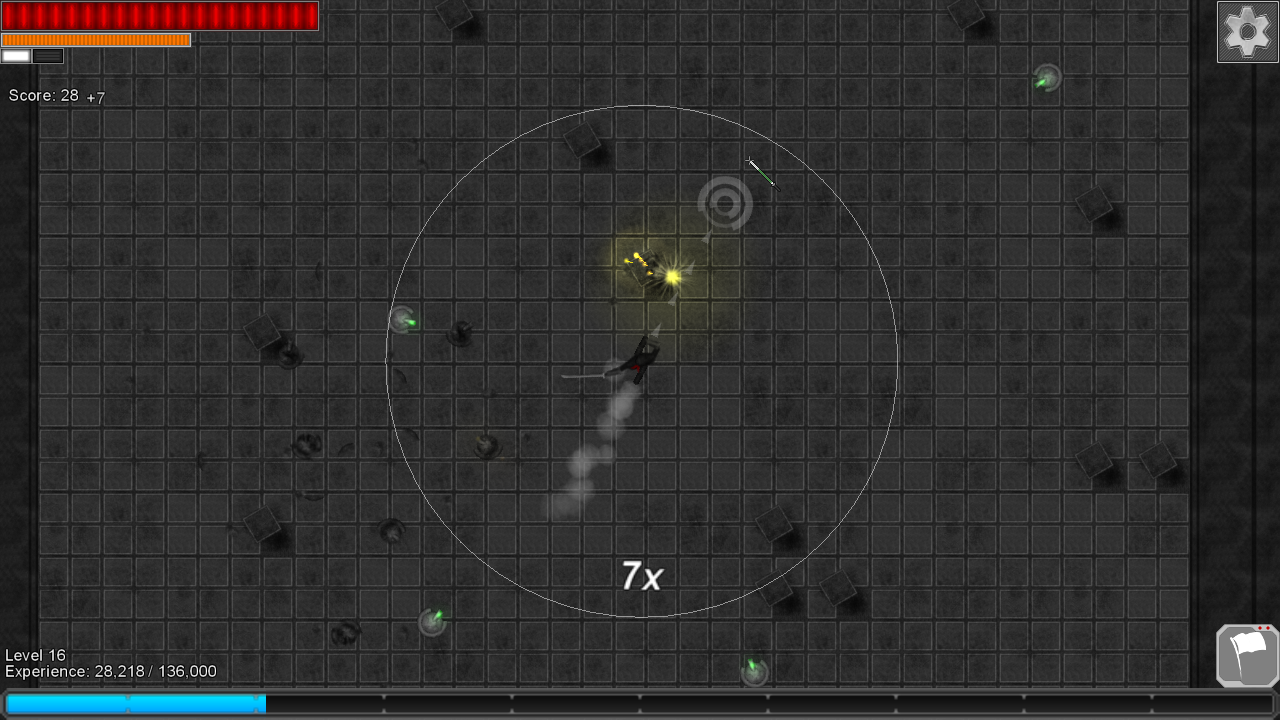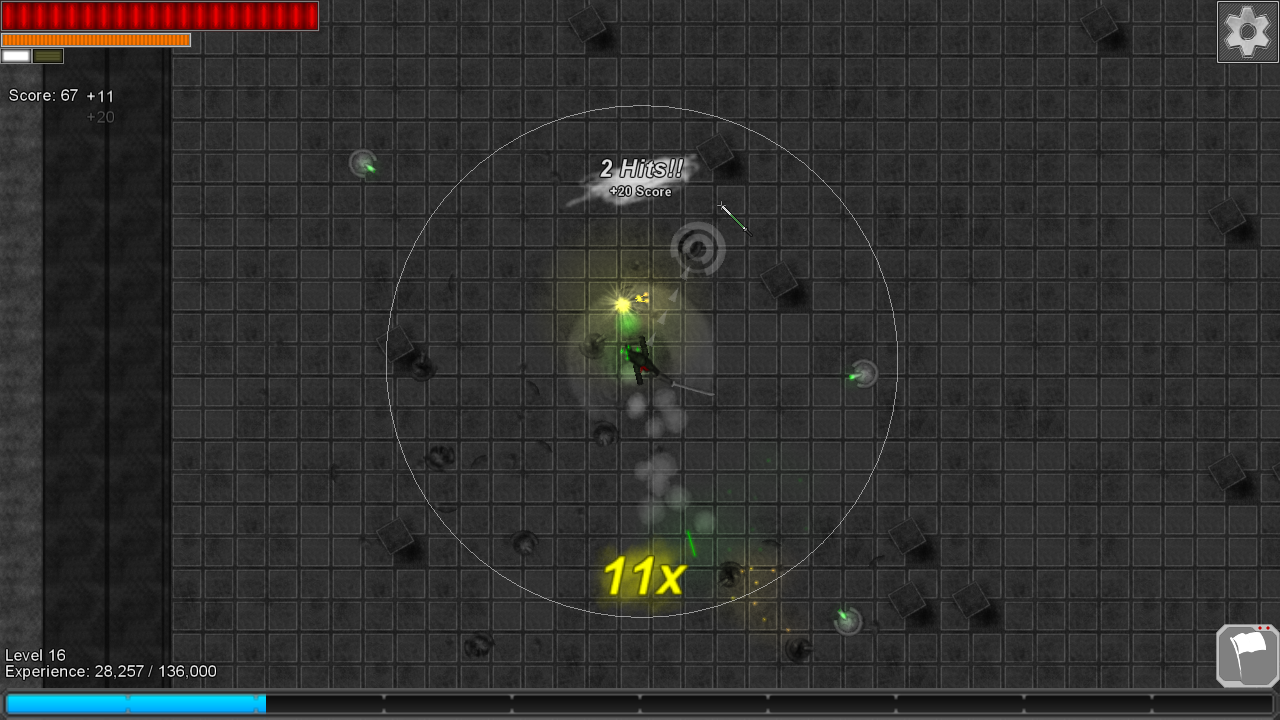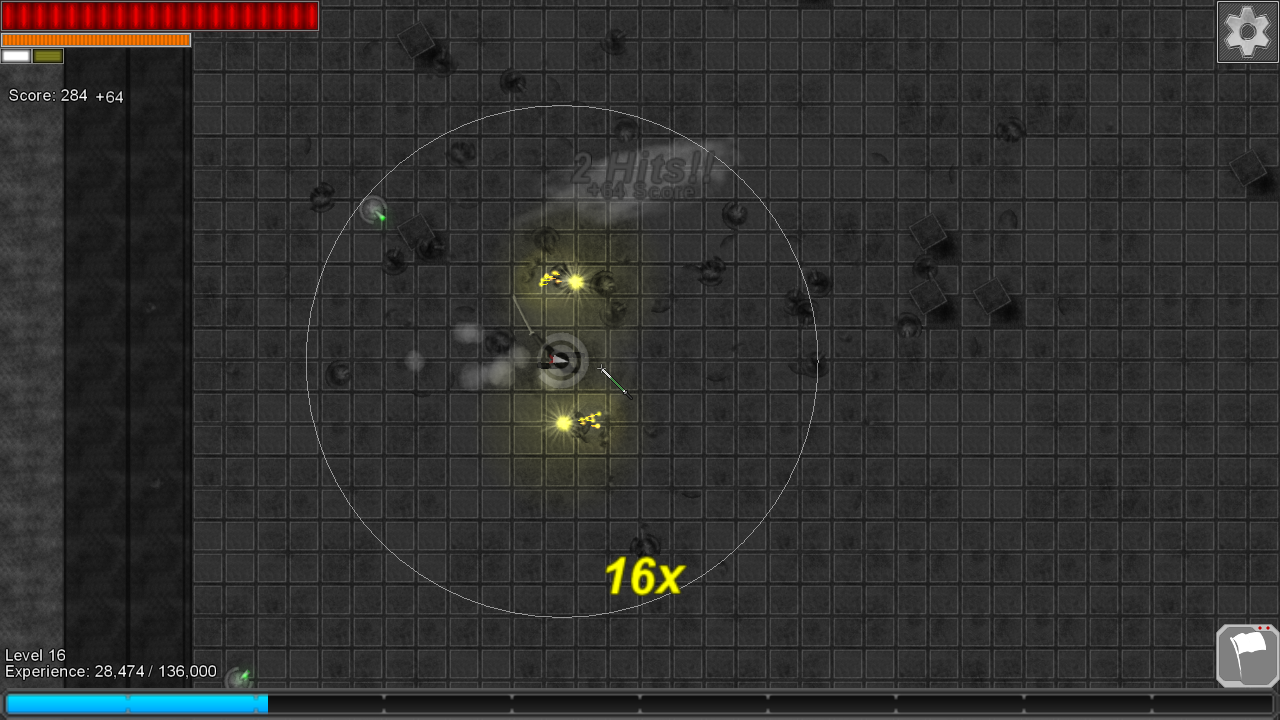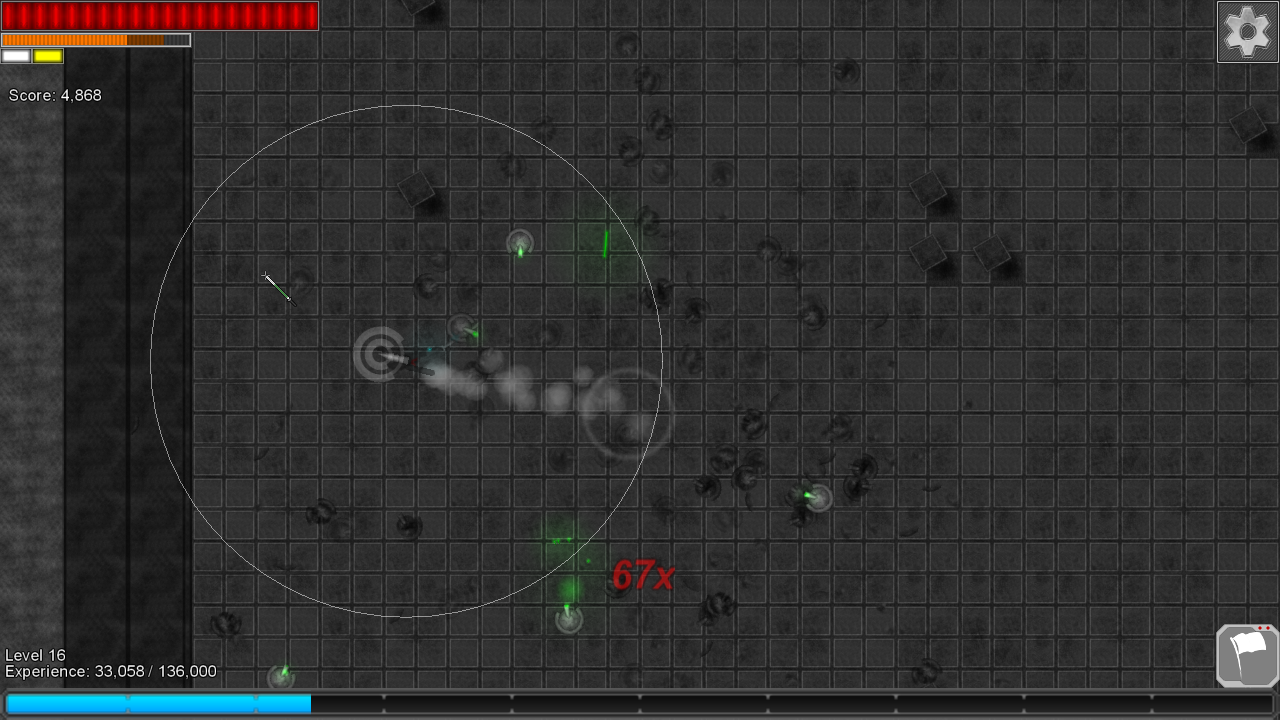 The game can be played on Newgrounds or Kongregate.