The BIG GATE update is finally here!
What makes it so big? Well the only thing we haven't changed is moving your finger through a gate, even then we've made some tweaks!
As well as a massive reboot on the graphics we've added 16 new medals, a refreshing change of background colour every 100 points, refined the difficulty and fixed a whole bunch of bugs.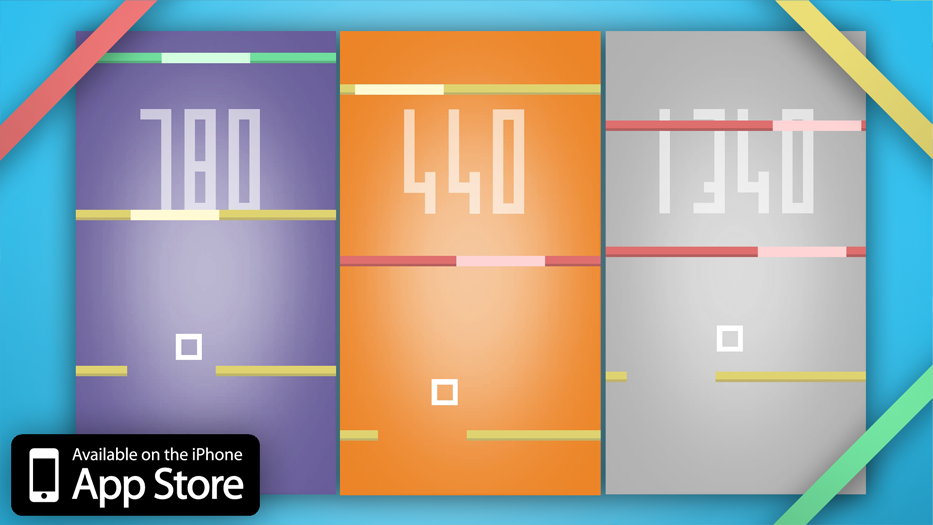 So what is GATE now?
GATE is a game of fast finger reactions. Guide your finger through an endless stream of gates earning medals along the way!
The controls are simple to learn, place your finger on the square and the countdown begins. Move your finger around the screen and aim for openings in each gate, hit a wall and its game over. Every gate that your finger passes will award 10 points. Watch out as your points increase because so does the speed that the gates move and the rate they are created!
Every 100 points the milestone is market with a refreshing change of background colour. And from 500-10000 points there are 16 medals to unlock!
Download for free on the App Store @ Itunes.apple.com