NEW DORIS PODCAST AND DEVELOPMENT DIARY

Currently Seeking votes on Greenlight: VOTE NOW


We put this together about a month ago but completely forgot to post it on IndieDB so now, you can get up to date on development progress on Episode 2! Our latest podcast (Episode 7) can be found just underneath.
Episode 6: We were working and now it's 2017??!
THE TALE OF DORIS AND THE DRAGON EPISODE 2 will be available this summer on the App Store and Google Store and the trailer can be downloaded here [PRESS MATERIALS].
Episode 7: We're On Greenlight... Again!
---
Arrogant Pixel Dev Diary #8

We've been incredibly busy working on the game and the trailer is now released! We are so pleased that Episode 2 is fully in development and we are making good progress, week on week
Here is a snap from our recent work sessions: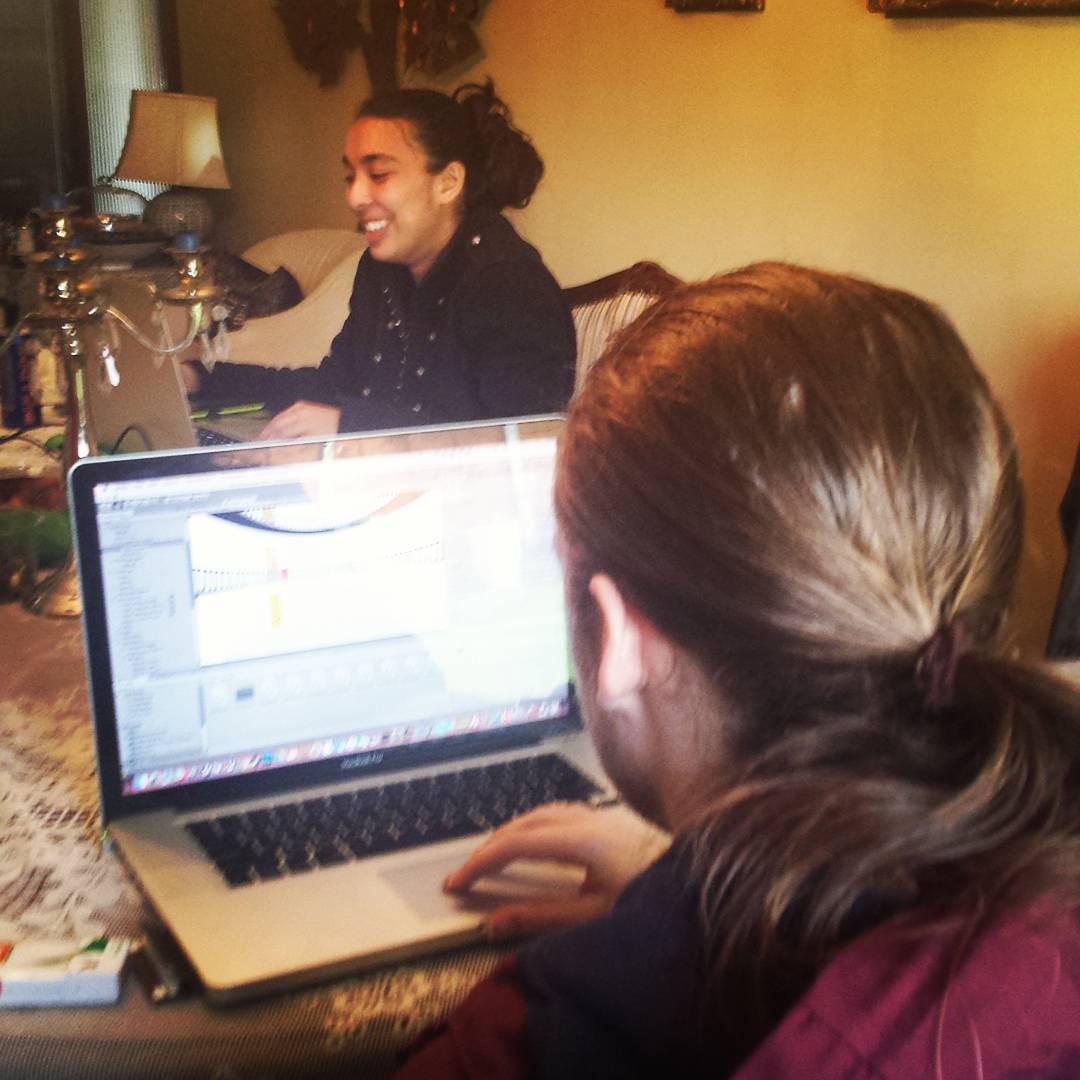 Here is a list of the major changes that we see in the trailer we posted a few days ago:
Better art style and animation
Having Saf (DarkLitria), fully on board for the art for Doris and the Dragon Episode 2 has been incredible. In Episode 1, it was pretty much all of Ben's artwork. The most amazing thing is the speed that we are now currently working at with her help. Animation and art can be the slowest and most frustrating part of putting a game together. Especially if you are doing it all yourself and can't put all of your energy into making the art look perfect.
In the trailer you can see a bunch of new scenes. You can see a small snippet of the management complex and the departure area. It is certainly a lot busier and livelier than the barren landscape of Limbo from the first game. There are also some new areas revealed in some of the screenshots. We'll leave you to speculate for now!
This was a contrast that we really wanted to highlight with the sound design in Episode 2. We have spent hours and hours recording foley and sound effects. This simply wasn't needed in Episode 1 as the landscape was so sparse. In the departure area alone, you can hear the tannoy in the background as well a busy wallah track with people milling about everywhere.
As always, we focus on the music and sound design to bring the 2D world of Doris and the Dragon to life. This game is no exception with a brand new sound track by AssadB. Since much of the game takes place inside this enormous building, the soundscape is completely different. We have a few classical music inspired pieces, much like the first game. The trailer track was taken directly from the game and will feature in one of the main scenes.
New characters and Voice acting
Doris is greeted by check-in staff and a security guard in the opening of the trailer. We also meet the Whale Baron and his prized cow (whale), Bessie. That's all I'm going to say for this blog post - all will be revealed very soon!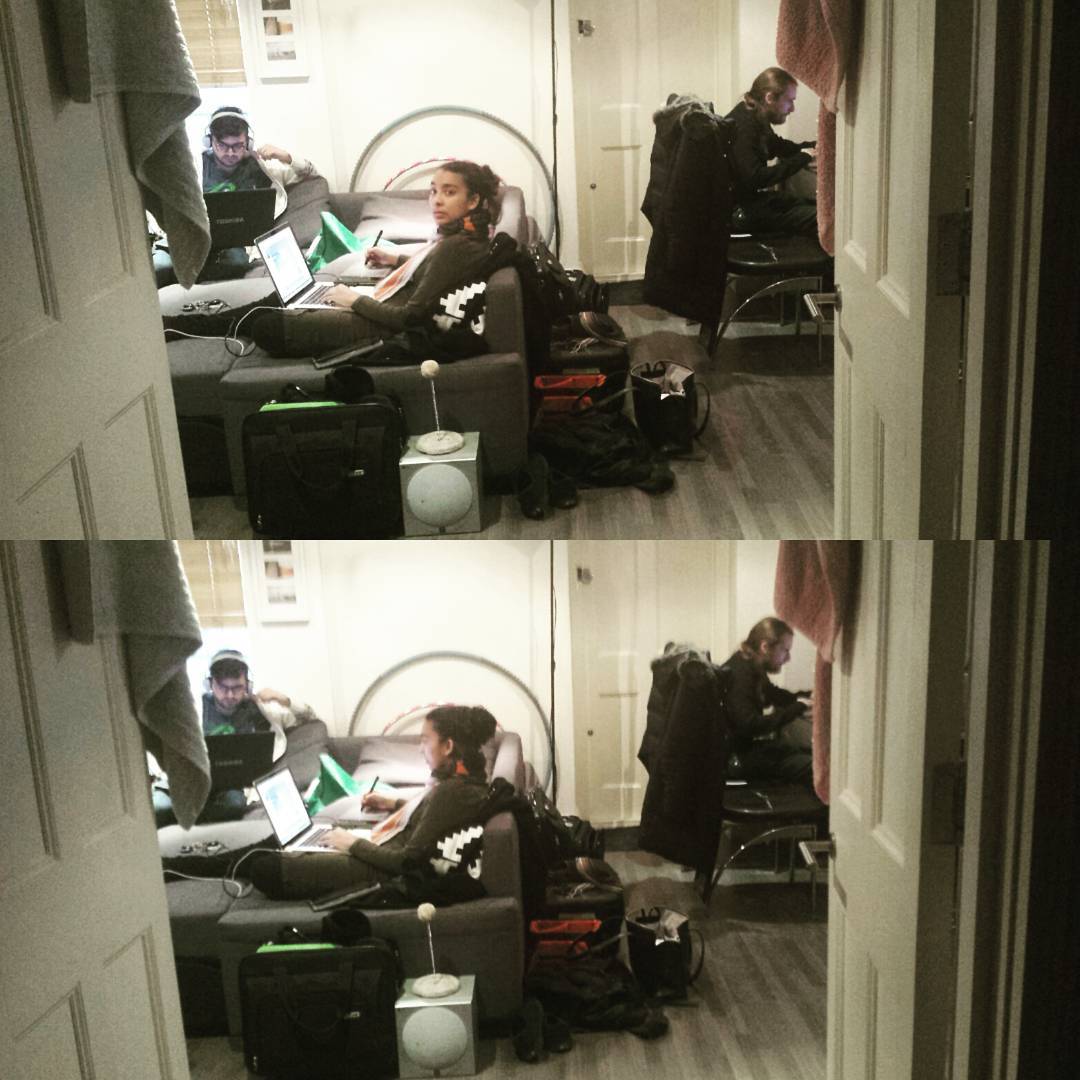 That's it for now, folks. Please make sure you vote for Episode 2!
We'll be back with another post soon!
The AP team x
---
For further information:
About Arrogant Pixel:
Formed in 2012 by Ben Simpson, Arrogant Pixel is a small team of five game developers based in South West London. Our ultimate goal is to make high-quality games with memorable characters and a strong narrative. We will never release games that we don't enjoy playing ourselves. Growing up in the early 90s, we were playing some of the greatest 'point and click' adventure games of all time. Our latest title "The Tale of Doris and the Dragon" is our homage to the genre. As an independent company, we have self-funded this project and aim to release Episode 2 on Steam, iOS and Android this Summer 2017