Yes! That's right! Escape Block is side by side with zynga and king as one of "The Best Android Apps For Keeping Your Mind Active This Summer"!
The article is from the website Appszoom and the editor is Anna Grace. The objetive of this article is to show to the people great apps that will help them to exercise their mind during the summer. There are great apps listed and good companies like Zynga and King. Escape Block is also there with a good review 7.9 out 10 and with a great text written by the editor.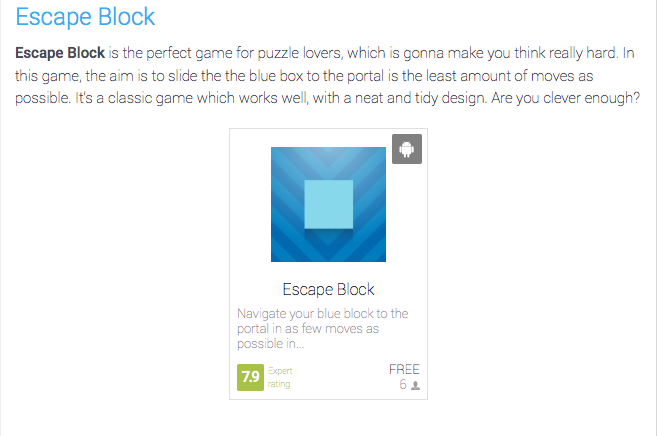 Now you know that Escape Block can help you to exercise your mind! So what are you waiting for to put this brain to do some push ups?! Escape Block is available for FREE at Apple Store and Google Play!

Apple Store:
Bit.ly
Google Play:
Bit.ly

Download the game and see if you can beat all the levels with three stars! See you there!
Cheers!