Today I have a new update for you. At first: The mod now uses my day night and weather script in most of the maps. Because of this I changed the spellbook powers, so that you can´t change the weather. Here are two screens showing another feature: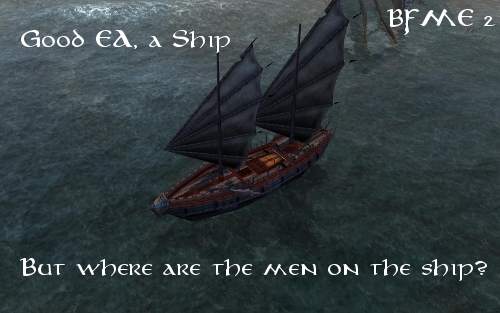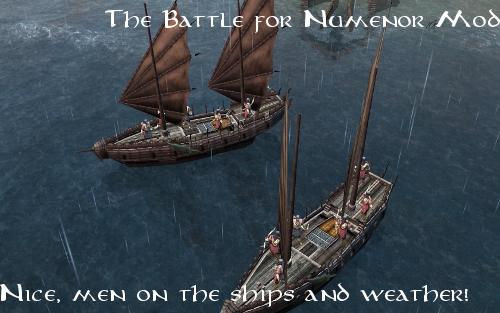 I will change some of the haradrim, so that there are corsairs and haradrim. The other ships will also get these men. Today I also want to show you some new units. I am going to start with the Haradrim Assasins, these units are invisble. They are only visible, when they attack.
The next units are the riding bowmen. These units can shoot while riding on their horses, but you can also shoot them down from their horses.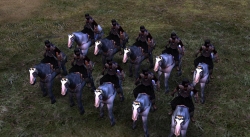 The next units are the BFME 1 Haradrim, I just readded them to the mod: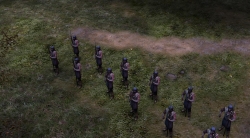 The last units are the Rhun Axefighter, you should also know these units from BFME 1.