Hey everyone, Dani here again (as always). Thanks so much for sticking with us on our Kickstarter campaign ( Kck.st ) . For those who haven't tried out the demo, it seems like most of the big bugs are sorted out (so worth a look in update 1). Sadly we saw a bit of a slowdown this week on the campaign though; but at least we are inching closer.

If you can, please tweet or post to facebook (or post to forums or anything else) about Bloom and let's push to reach more people. With your support, we can push through to the goal and start hitting some stretch goals (such as the first one, Russian + German + 1 additional language supported on launch).

Anyhow, onto the update!
Last time we talked about how I approached the maps in the game. From early concepts, down the line through what happens to bring it into the game. This time I want to talk about the creatures and characters in the game.
In much the same way as I approach maps, characters also begin in a rough sketch phase. These are kept loose and revolve around quick exploration of ideas as I draw. I actually have quite a lot of these to work from, and many are roughed out into 3d already (but more on that later).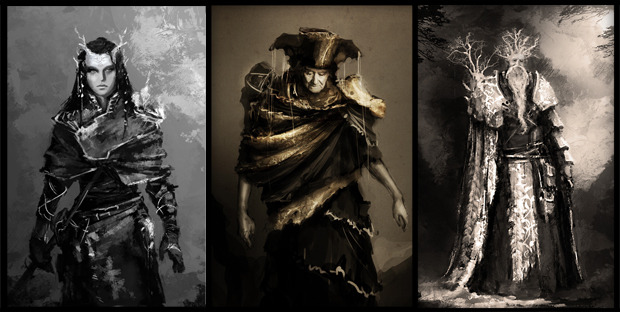 As you can see, I tend to approach character design a little differently than most fantasy games, especially with respect to female characters. Basically, I feel this type of design serves to ground a world in reality, and creates full characters with personality…as opposed to empty caricatures.

From this stage it is time to take a concept and begin roughing out the model, trying to stay close to the concept, but also leaving freedom to explore new ideas. Also, since these are meant to be seen in isometric view (from rather far away), tiny details aren't as important for the finish. This lets me work faster and a little messier than I might be able to in a first person game.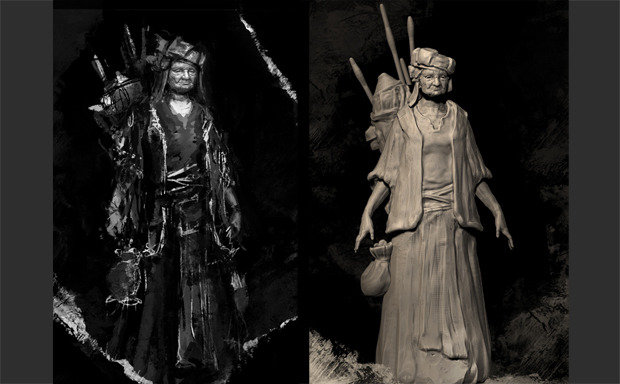 Next are a few technical steps, retopologizing and UVing. I'll skip the details, but basically this is just getting the model set up so it can be animated and textured.
Then, onto the texturing! There are actually a few approaches I use here, from directly texturing on the model in 3d, to taking the model back into concepting stage (2d) and then re-projecting the details back down onto the model (and, sometimes using a combination of the two methods as I work back and forth between programs).

Finally, the model is animated and taken into rendering. Here we set it up to render the 16 directions needed and then use some tools James created to manage and convert all of the files to actual assets we can use in the engine.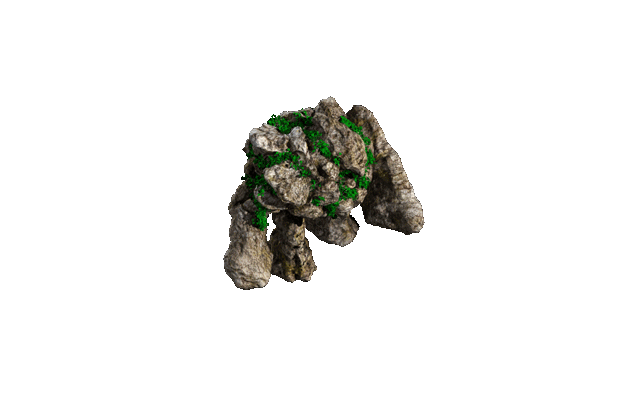 So, hopefully this gives you a glimpse into the entire process to how I create the creatures and characters for Bloom. This is also how we are able to create a truly unique game so cheaply (since, well, art wise I handle everything but the animation).
As always, thanks so much for the support. Please keep spreading the word and together we can really make something special :)