Backstory
Camill the chameleon is an orphan, raised by geckos, who longs to find his own kind. He finds aid in the form of an old mystic to help guide him on his quest. A mystic who calls himself "The All-Seeeing Aye". This aye-aye shaman wants a prized feather from the grand eagle who nests at the top of the mountain. In return for this great deed the All-Seeeing Aye will use the Dice of Destiny to grant Camill special abilities for his adventures.
Profile
This Aye-Aye is strange and eccentric, and seen by others as weird, slightly mad, and a bit of a hermit (the gecko society leaves the All-Seeeing Aye well alone, but not our curious hero). Don't let that fool you, he is wise, has a deep connection with the animal spirits, and uses his "third eye" to look beyond the physical realm. Aye-Aye jumps, chants, and murmurs spells with mixed results but his heart is in the right place. Camill admires this trait. The Aye-Aye is happy that someone finally appreciates his 'talents' and sees a young, bold and promising hero in Camill.
Character Design
In the first character designs the Aye-Aye is portrayed like an old and wise monk, but the designs looked tired and static. We wanted a more energized, crazy, magical animal – so an Aye-Aye shaman was the result (with a bit of inspiration from Mumbo Jumbo of Banjo Kazooie).
But before the Aye-Aye was a shaman – he was going to be a merchant/shopkeeper to buy and sell goods using bugs for currency. There were a few inspirational computer games floating in our heads whilst drawing, designing and brainstorming – Xenon 2 (an alien who sells weapons and upgrades to improve your fighting ship) and Binding of Isaac (randomized items in each shop).
Inspirations
(Aye-Aye coloured biro drawings) The first realistic studies as reference for the future cartoon character, and possibly a 3D sculpt influenced by Blue Sky's sculptor - Michael Defeo.
Inspirational media influencing the Aye-Aye character
African Shaman articles and images.
Willow – old wizard uses bones to consult Willow on his quest
Friar Tuck in Robin Hood
Star Wars - Obi Wan Kenobi & Yoda
The Dark Crystal – Mystics, Skeksis, Aughra
Gandalf the Grey, Lord of the Rings
Benn Gunn, marooned on Treasure Island
ET – and his long creepy fingers
Wizard of Oz – quest set out by the Wizard for Dorothy to retrieve the Wicked Witch's broom from the Wicked Witch
Paw Paw Bears – animated cartoon series
Overtime – Mugwei out of the Gremlins
I am the Witch Doctor song!
Inspirational Games
North & South – if your army camped to long in a particular state an Indian would kill the army by chanting, smoke signals and finally throwing an axe.
Mumbo Jumbo in Banjo Kazooie
Age of Empires – healing priests and monks
Why dice in a video game?
Before Aye-Aye and his dice, we saw that Crossy Road used a one armed bandit machine when revealing a new character, so we thought a similar mechanic would get people excited, but scrapped the idea as it didn't fit the Madagascan/African theme. In the meantime, we played a whole campaign of an old board game called Battlemasters. It's a plastic figurine war game based almost solely on chance with very little strategy involved. The crazy thing is that this crude thing of a game was still amazingly fun to play because there's that innate thrill in rolling dice and flipping over cards. People have been enjoying throwing dice for thousands of years, so it makes you wonder why there's so few dice in games. Why not add some tension and fun to the random number generator?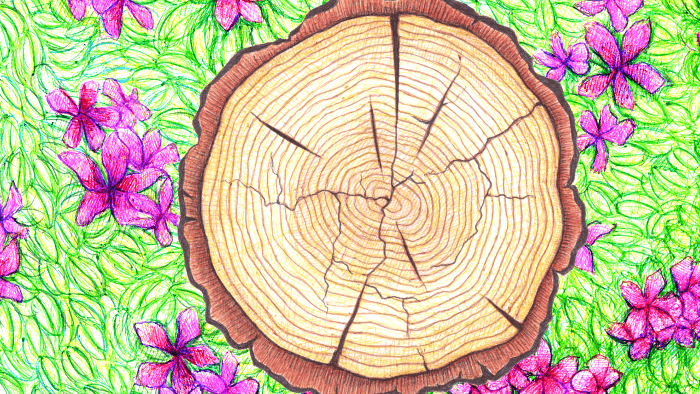 Special Abilities
We decided on the layout for the dice screen quite early on. A tree trunk table surrounded by flowers (like a giftcard style).
We sifted through various special abilities the chameleon could have: horns, an elastic tongue, a springy tail, a super chameleon and so on.
After spending some time refining and balancing the special abilities, we chose dice rolling as the main way of acquiring them. Players roll the dice before each run to determine the special ability that they will get. Here's a breakdown of what they are and what they do:
Sharpshooter Tongue – extends further and faster
Rainbow Magnet – attract and draw bugs to Camill
Bird's Feather – float slowly down instead of falling
Iron Chameleon – the knight's helmet protects 1 hit from the eagle or crocodile
Dino horns – grow large horns to knock lemurs off the branches
Springy Tail – allows Camill to bounce more often and go further in the air
Each of these could potentially change how the game is played and we hope to see some new and wacky play styles develop in the beta testing. By the way, if you haven't signed up yet, then here's the iOS sign up form, or you can play the android version here..