We've all played Rock Paper Scissor, but not like this! Playing with up to 3 players, you choose your character either Rock, Paper or Scissor and the objective is to smash into you prey while avoiding your predator! (Rock smashes Scissor, Paper covers Rock, Scissor cuts Paper)
Trailer
Power Ups and Special Attacks will give you a competitive edge over your opponents , Choose between grabbing Land Mines which are triggered based on proximity, Dashing which allows you to move 10x faster for a short period of time, and temporary Invisibility! and many more! Power ups can be used up to 3 times and once all used, return back to its original place in the level to be grabbed again. Power ups are also lost upon death, successful use on your opponent or via the discard button.
Invisibility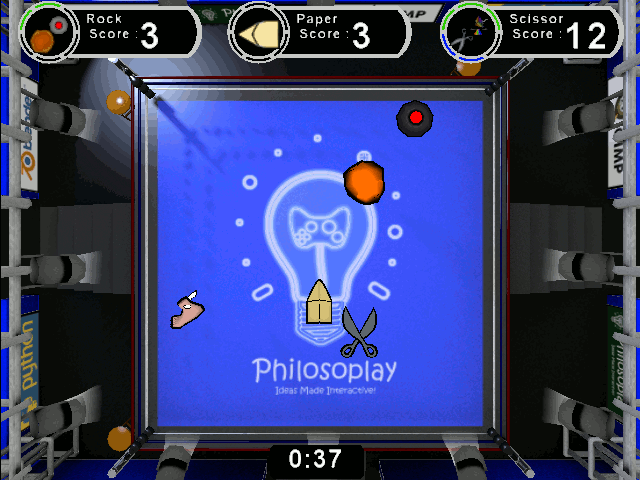 Mines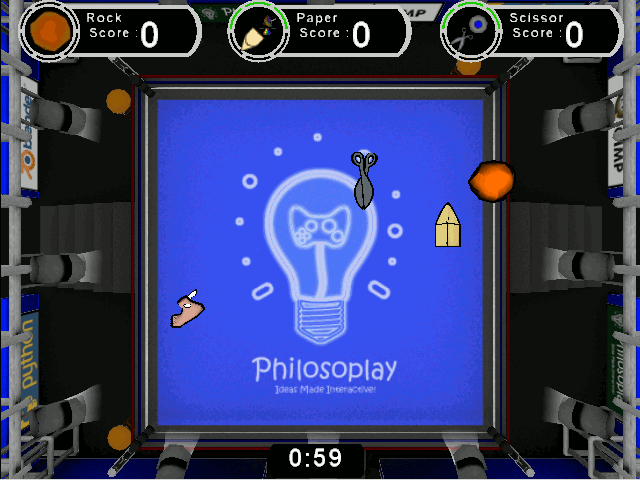 Dash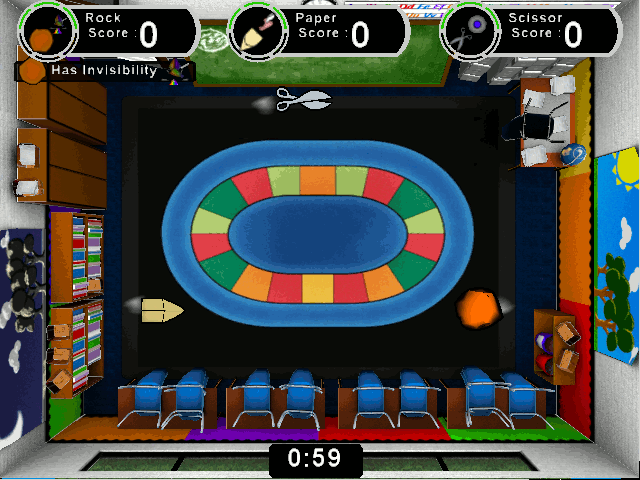 Special Attacks occur when your players critical meter has maxed out. Players are given critical points once killed or has scored a kill. Players are given 1 critical point if killed and half a point if they scored a kill. Once all 3 critical points are maxed out players may use a Special Attack to gain an advantage in the match or to even the playing field.
Scoring :
W/O Power Up - 3 pts
With Power Up - 6 pts
Special Attack - 12 pts
Player with the most points by the end of the match wins!
For more information on the progress of this game please consider liking,following or subscribing on your social channels below!
Facebook = www.facebook.com/Philosoplay
Twitter = www.twitter.com/Philosoplay
Youtube = www.youtube.com/user/Philosoplay