Thank you for your support!
Before I say anything else, I want to thank all of you for your ongoing support, kind words, and feedback! It's been really heartwarming seeing all of you download, play, and enjoy Hyperthread() so far, and I've been noting your criticisms very carefully. These mods have taken and will continue to take a lot of work, but you all make it worth it.
Thanks to your interest and support, Transition() has gotten over 1000 views: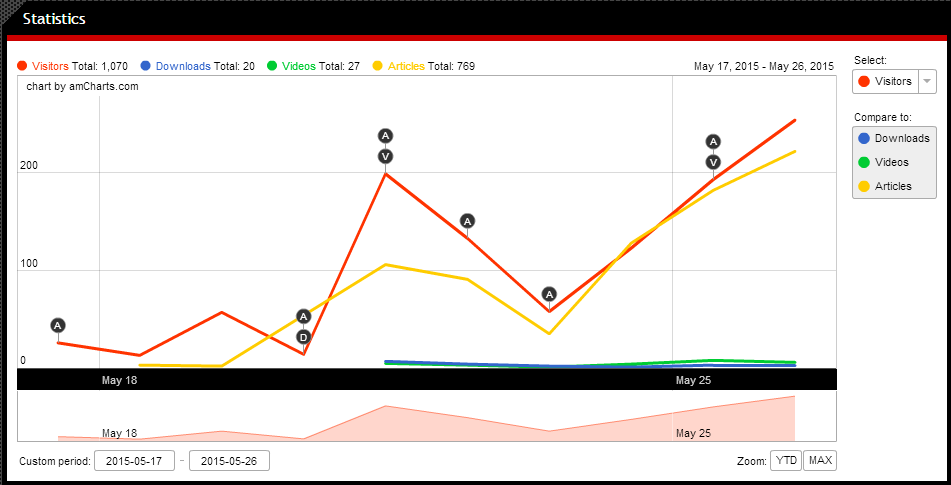 and topped IndieDB's popularity ranking (for a time):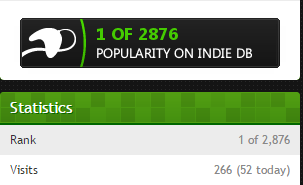 This is, plain and simple, awesome. Thank you for your shares, tweets, likes, all of it. And stay tuned.

On to news...
Alpha Tester Credits
Did you download Hyperthread()? Do you plan on it? If you download and play Hyperthread() and leave me substantial feedback, comments, or bugs before Hyperthread() hits beta, your name will be included in Transition()'s credits! You can leave me feedback using this form, or by adding me on Steam at /id/ZeroDegreesAzimuth, or by contacting me via Reddit, ModDB, or however else you'd like to reach me. Hyperthread() will be in beta fairly soon, once it's content-complete, and Transition's credits will be featured in the mod manager. Which brings me to...
New Mod Manager / Launcher
You all gave me a lot of feedback on the mod manager, and I listened. That's why the original launcher's coder and I are working together to build a brand new mod manager from scratch. The new mod manager will have a better UI, clear instructions, settings (including launching Transistor automatically), an adjustable resolution, and more! It'll be out with the next update of Hyperthread(), and we'll continue from there. If you want to uninstall the old launcher when the new one comes out, you can feel free.
What else is new?
Transition()'s artist volunteer and I are updating a lot of Hyperthread()'s UI--tinting OVC terminal animations purple, changing text to be less saturated and more akin to the Transistor's color, and cleaning up the remaining original-tinted assets.
I'm also gathering feedback on certain enemies with are unbalanced only in relation to Hyperthread(), and I'll be tweaking specific enemy stats to fix these balance problems.
Lastly, I've been keeping an ear out about how you all like to play Transistor, and I've talked with my colleagues while we've pooled our ideas. Given all of this feedback, I'm designing a new, fourth mod, tentatively called Process(). I'll have more details soon--right now, my priority is Hyperthread().
For the next week or so, you may see less media and news coming from here. That's a good sign. I'm going to be busy finishing up Hyperthread() v0.4 and the new mod manager, and between that and my day job, I'm going to have less time to make videos and news posts. Don't go anywhere, though, I'll be back before you know it.
Stay tuned!