Let's start with the level stuff and the gentlemen's club where it all begins - the Bada Bang. It's the start for the epic adventure of John Solomon and we're working on to make it memorable with cutscenes and cutting edge design. ;)
Lately the progress on the art front has been rather swift and I'm very hopeful of the future, thanks largely to our dedicated fans! With your support we'll keep the gears turning and end up with a great mod for you to play!
Before you scroll any further you might want to put on our newest soundtrack piece, the Overground, just to create the mood you know. ;)
Here's some thumbs and sketches of what you might expect,
Not to forget our characters some of which have now been given a visual form thanks to Daniel
Kalasha


John Solomon


Captain Mulholland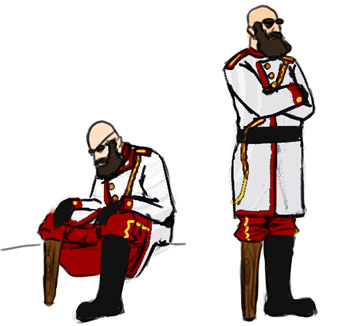 We've also got a new weapon to show you because we all know you like weapons ;). It's the new M207 Mastiff Submachinegun you might have seen in WIP stage in our media section also by Daniel.
Jaanus has also been working on the map props like the cool ad screen, check it out from our images tab, and maybe take a peek at the videos too while you're at it.
Charles has started a mafia goon head hipoly, lovingly named Donny the Cut.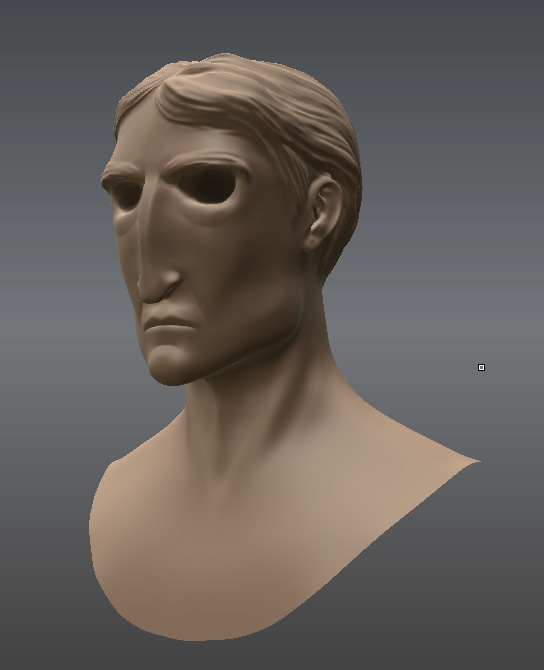 Jaanus is working on a new test map, which incorporates more useful things like scripted sequences and other fun things.
But that's it for now, folks! Stay tuned for the next exciting episode of TFTG updates, at the same Galactopticon time, on the same Galactopticon channel!