During the last weeks, Guillaume has implemented the sounds and musics, worked on saves and rendering, but still has some bugs to fix linked to sounds, texts and collisions. While William has created few more levels, spoken to french journalists and worked on localization with the help of friends and fans that answered our call on Twitter (not yet finished).

So, everything is under control, except the release date. Polishing a game (and its port) is always a very tough process but that's for the best, believe me.
Not to mention that Yann (music) and Géraud (illustration) are also working together to bring you the amazing soundtracks of Blocks That Matter. It means you'll soon be able to dance in the street listening to this. We definitely want a video from you if you plan to do it.
I'll be very quick on the XBLIG sales : we are now at 2217 sales with a pretty good conversion rate demo/sale of 20%. Thanks to a short Kotaku article, few american players downloaded the game and some of them bought it. Frenchies are still the most active buyers and the very low number I have before me indicates that the United Kingdom has been attacked by zombies (despite the RobotGeek review).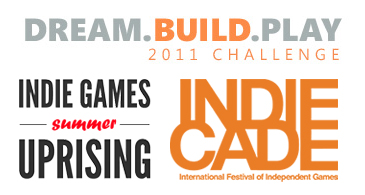 Anyway, did you know that there will be two great events at the end of August that will celebrate the Xbox Live Indie Games? Well, we decided to submit Blocks That Matter to both of them: Dream.Build.Play and the Indie Summer Uprising. The first one is organized by Microsoft and the second one by the XNA community (developpers and enthusiasts). We also submitted the game to IndieCade and we hope we'll have the chance to be part of one of these events. Maybe. Don't know. We'll see. Fingers crossed.
"What about Buster?" you say. Well, the boss has discovered its new workplace (we lost our previous appartment weeks ago) and now it still needs little time to adapt.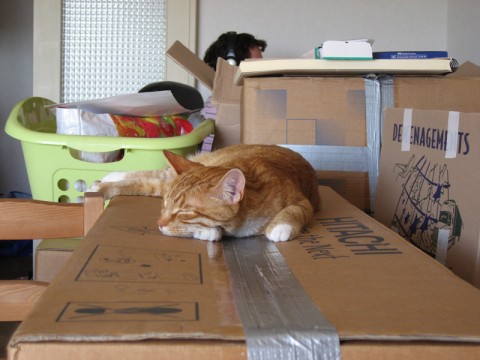 Take care.