As for any test from now on, two things to be mentioned (as determined from logs):
a 0.952 hit ratio
The first item, when compared to our target shows smaller differences than the test performed a couple of weeks. The smartgunner is still to strong, and she will be adjusted accordingly.
The second item points out that the new netcode we're experimenting with in our mod runs good. From earlier tests, we've noticed that anything above 70% hits being validated by the server will give the player the sensation that all his the hits he saw actually landed on the target.
Another thing to be noted, although not presented by the log: the flame thrower is a bit too powerfull against aliens. Almost an intant kill weapon. That has to be addressed, especially since the test two weeks ago showed that intant kills lead to frustration.
And speaking ow which, nerfing all the weapons by 40%? That seems to work out well, since combat took a bit longer.
To conclude, I'd like to put a particular (and failry new) map in the spotlight: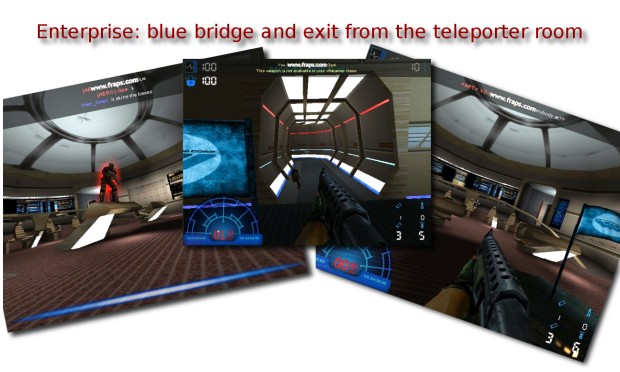 This is the "Enterprise" map. Developed by our team member Gps, this particular map shines when it comes to smaller (2-3 players) teams. You can expect a lot of close quarters fights taking place on it, so keep your shotgun close.