I am very pleased to say that Tessellation Desolation is now in its Alpha stages. This is brought on from the inclusion of key functionality designated for the full-game. Even though these features are rough, they will ultimately aid in displaying interesting scenes as well as opening potential for cinematic control.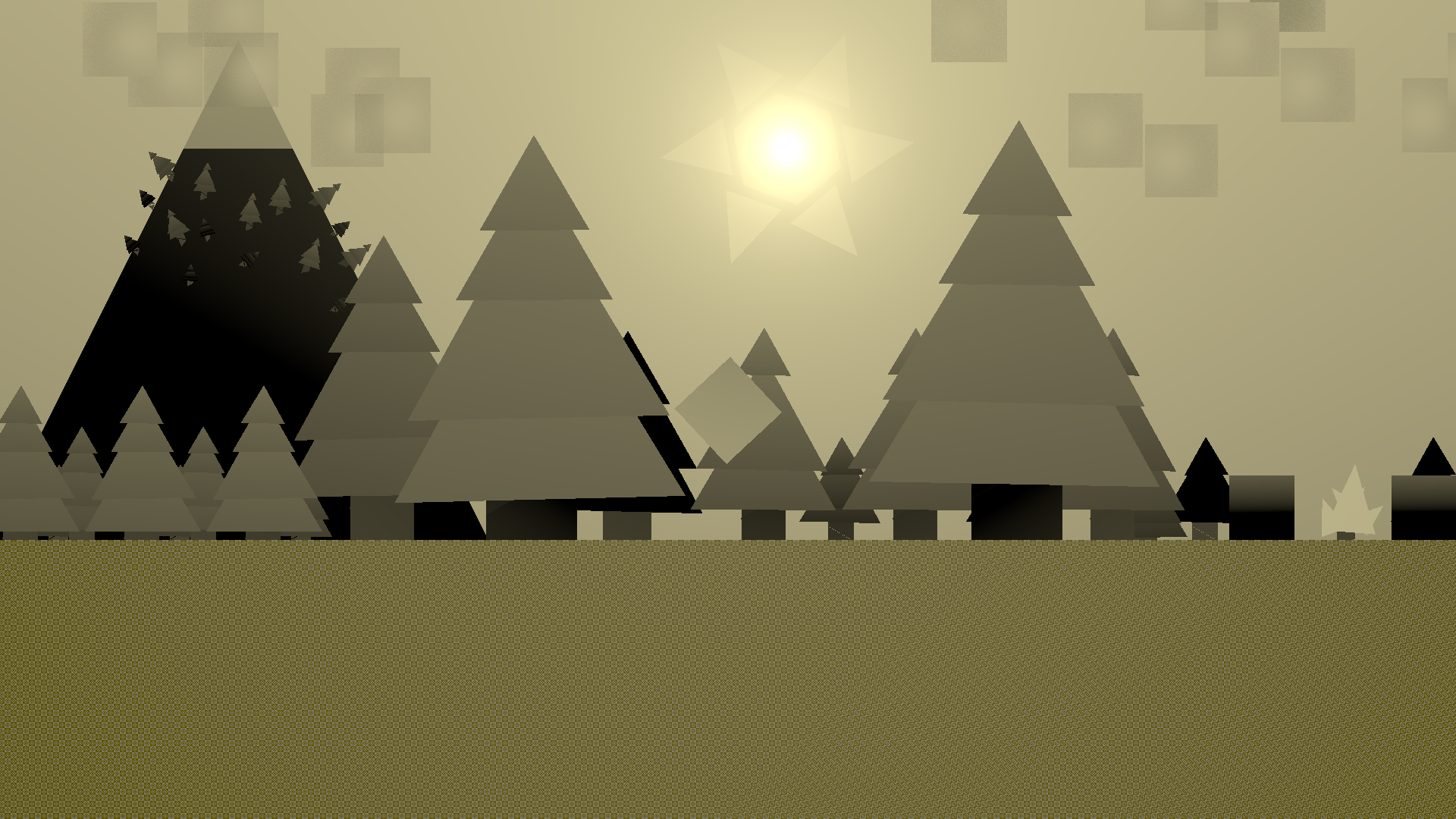 The new graphical features allow for any object in the scene to become fully animated. Currently these animations are only linear, but expanding how interpolation factors occur is being evaluated. For now being able to transform objects from point A to point B allows for some interesting and fun shows to be put on display.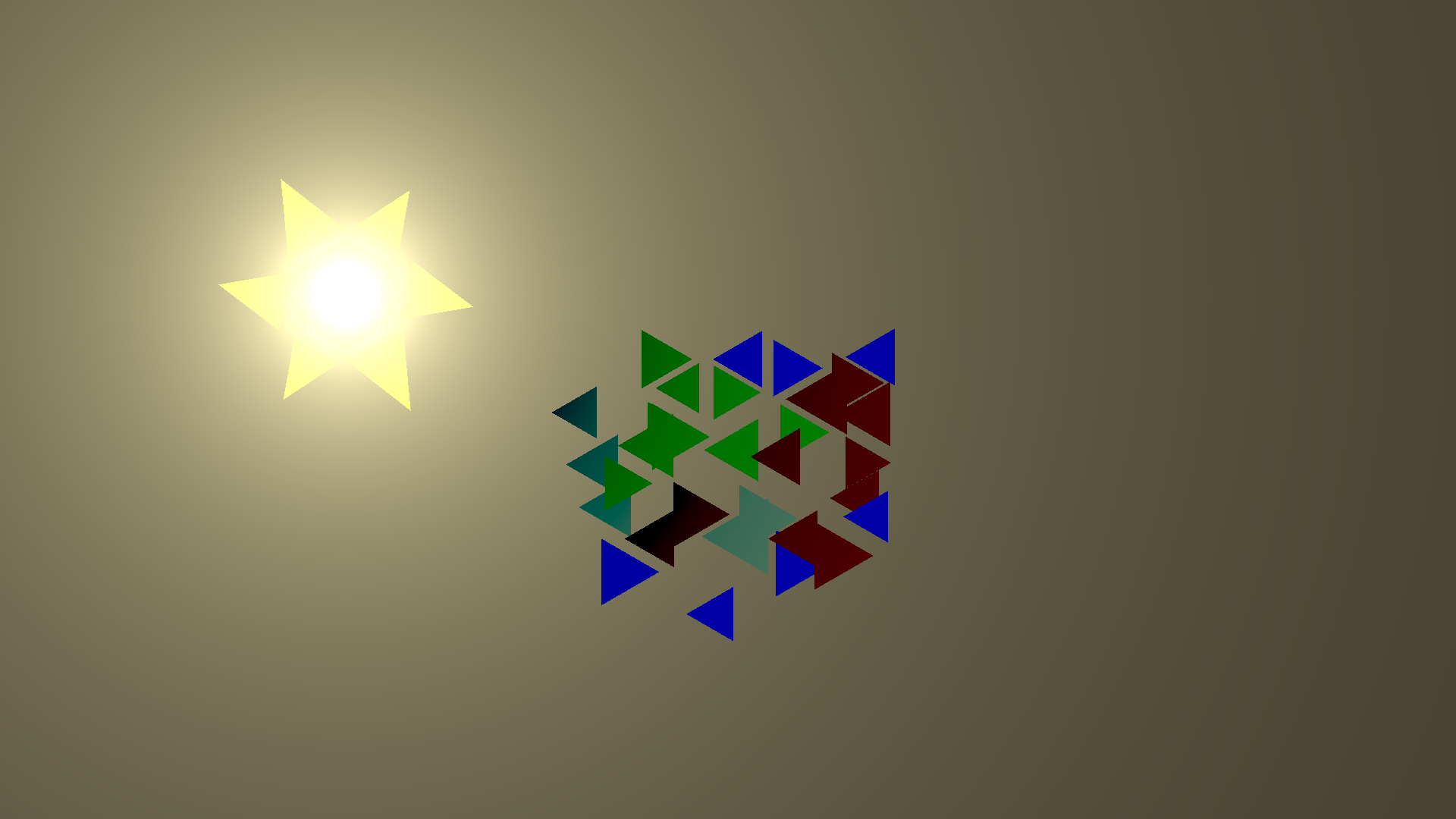 Controls for the "camera" have been added as well. The view-space is now able to break away from the playable character. This allows for a cinematic moment to dictate where the focus should be as worldly events occur around the player.
Another critical component has been added into Tessellation Desolation. A dynamic text system. The text system is simple but expansive. Text is drawn based on the Unicode encoding model. This means the text system can handle rendering more than one million characters. The character rendering is based on an existing text glyph. The text glyph is then marked up in a texture atlas. Information is then created to describe a "code point" from a Unicode decoding analysis that matches a range of pixels in the texture atlas. The result is a particular glyph is pulled from the texture atlas when a character -- described as a code point -- wants to be rendered. The system is simple, and allows for really fast rendering calls to a separate frame buffer. However, piecing together and describing an atlas of characters is incredibly tedious. So, for the initial release, I will only be supporting English.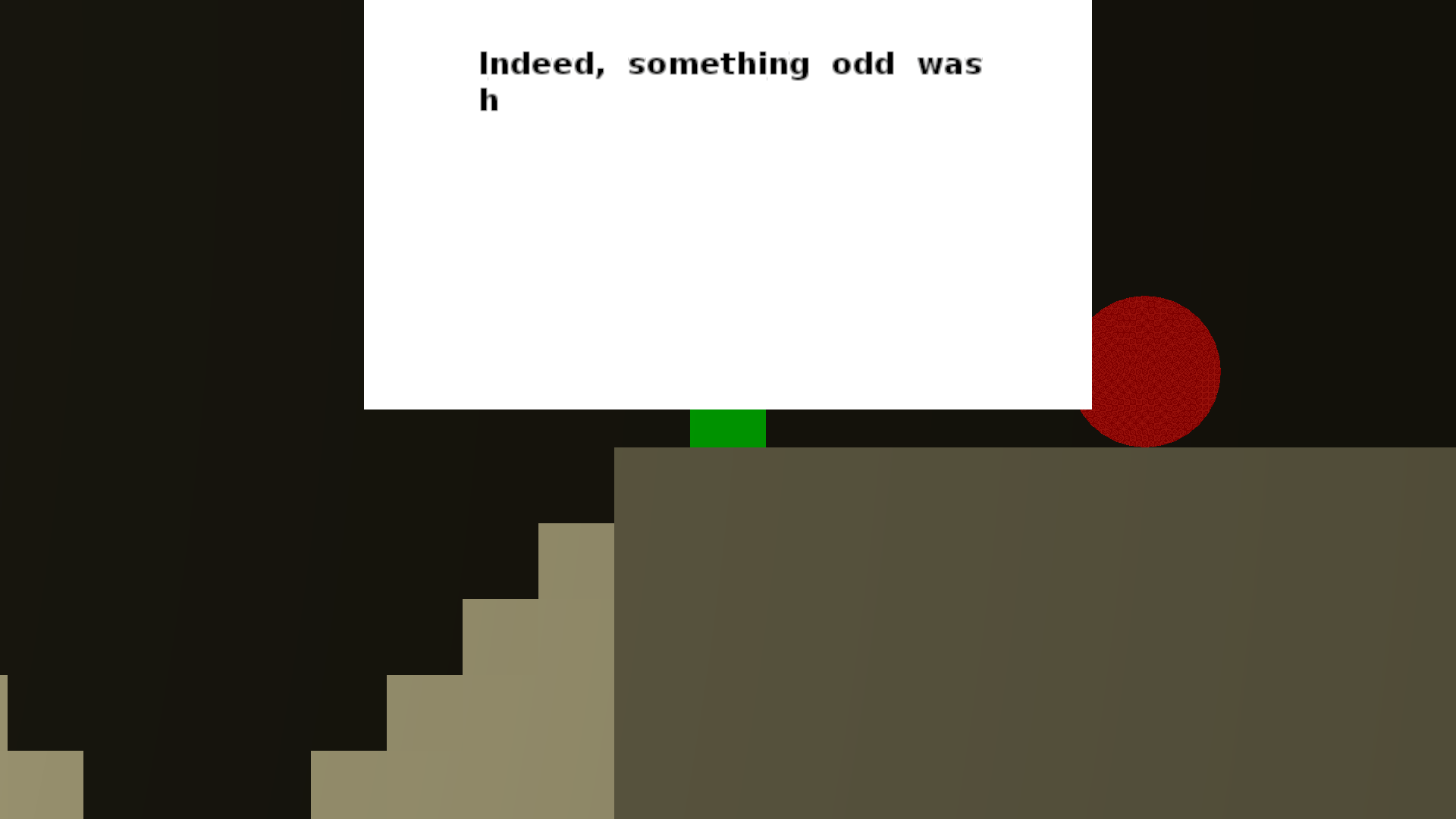 With these new features in place I produced a new level to demonstrate everything working together.
The Alpha video opens using just the cinematic control. The scene is of the creation of this geometric universe, pieced together by triangles. Then the game leads into a small description about the uniqueness of the square characters, and opens into the level to play.
Everything represented in the Alpha trailer is pretty raw. This entire level is not meant to be a pristine representation of the final game. This only demonstrates what the engine can do to potentially make an engaging scene. As it stands, most of the work being performed now is on making the engine as strong and capable as it can be for Tessellation Desolation's universe to exist. When that is done, and mechanics are squared away, focus will change to make everything as interesting, pretty, and pleasantly sounding as it can be.
With the Alpha process started this game has been added to Steam's Greenlight community hub. This may seem a little premature, however the actual game build has grown substantially in size since the prototype. I only expect this scale to increase more leading into the eventual release of a clean-cut demo. For example, storing information regarding Unicode characters alone is very close to 9 MB of data. Steam seems like a great place to rely on server space for the game's distribution. This distribution being for the full-game or even just a demo. You can check out the entry here: Steamcommunity.com