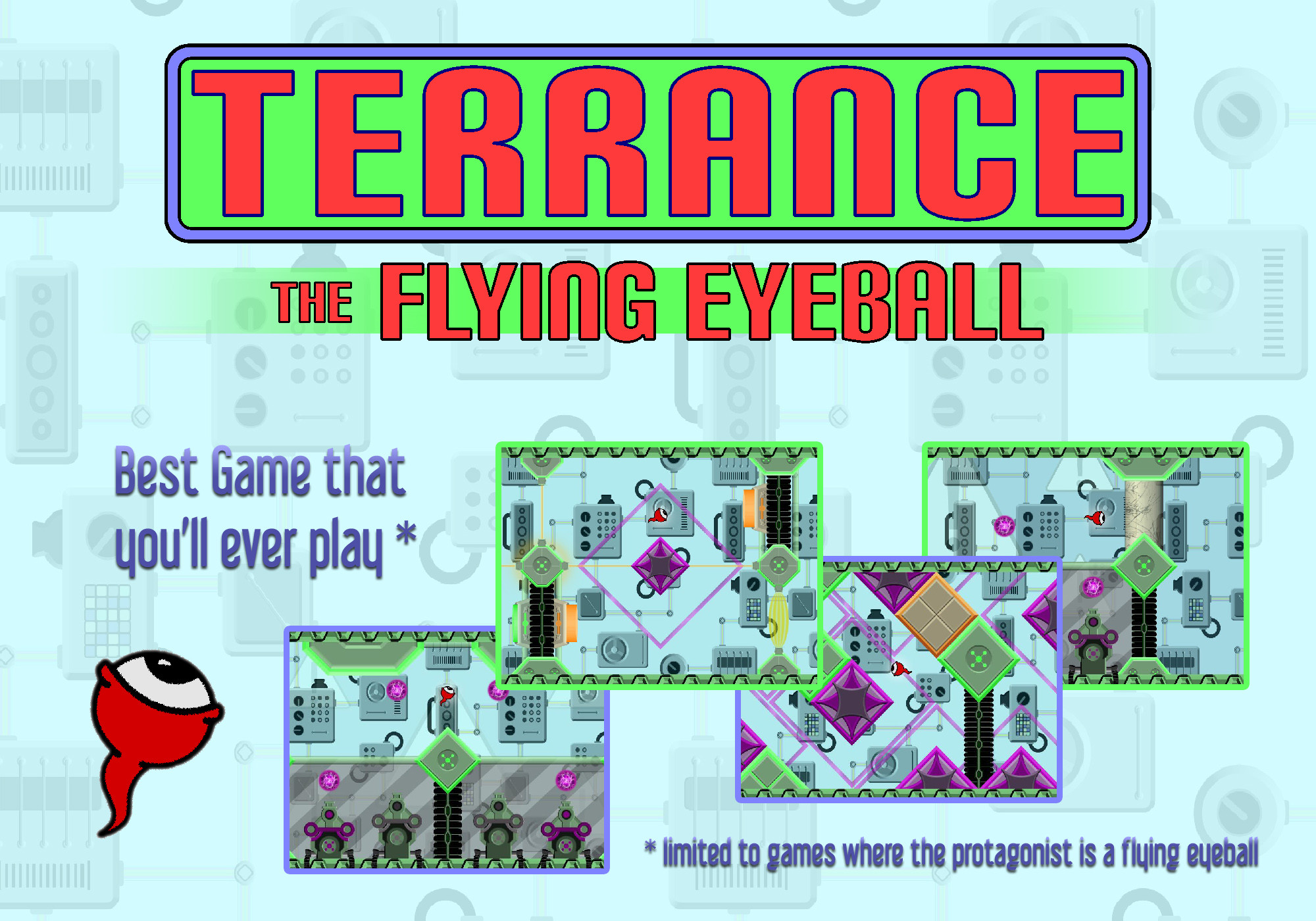 'Terrance the Flying Eyeball' is an arcade-style side-scrolling game I made in Unity. It's about 10-40 minutes long (depending on skill level) and it's free to play in your web browser here:
My main goal with the game was to express the mechanics purely through the level design and use of colour (after playing Mass Effect recently and it telling me how to crouch during the final boss fight, I've really got sick of games that insult my intelligence).
As my first indie game I'm primarily looking for feedback and criticism, so if you have 20 minutes to spare I'd really appreciate it if you could give the game a try, and tweet me your thoughts @AidenBainsGames
That is all.