Terran Patch update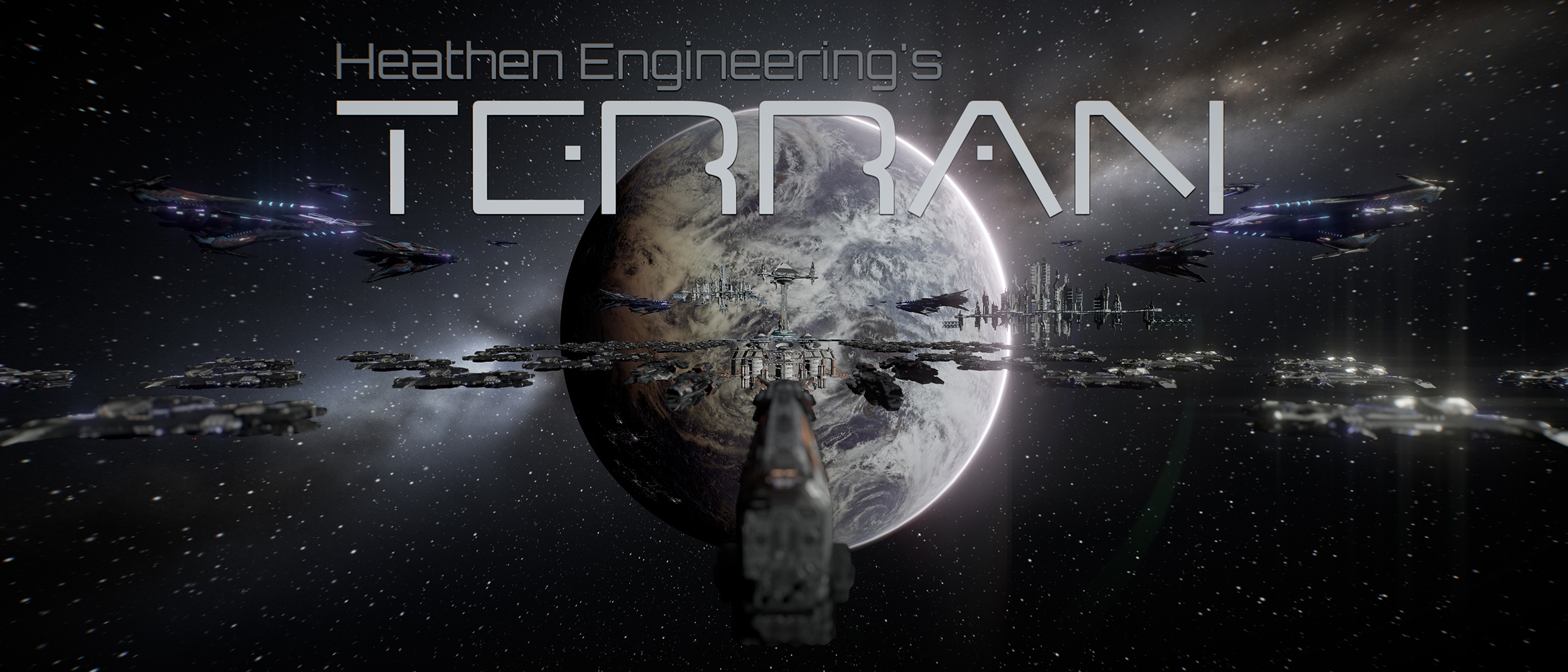 Heathen Engineering's Terran has been updated with new combat missions, improved ship AI, new ship parts and design features like decals and materials in the ship editor. The last round of patches have been accelerated from the previous patch cycle with more content updates releasing every couple of weeks. The Terran development team is putting more focus on expanding and refining content with many of the mechanical systems that drive the gameplay having reached a stable point.
Terran Early Access
Terran was released into Steam Early Access March 21st 2016 in a very early state of development with key game systems not yet implemented. The goal of Terran's Early Access program has been to guide the implementation and development of the key systems with early adopter player feedback. Terran's Early Access price point is the full game price that is the price is not discounted for early access and will be what it is now on full release. The decision to go with full price Early Access aligns with the objective of the Early Access, marketing for the game has been light favouring smaller player populations with stronger interest in the project during its earliest phases.
With the game's key features coming on line and additional content being patched in more frequently the game has a lot more to offer a wider audience than previous builds did. Players can claim and manage worlds, design and build ships and take quests from personal contacts and NPCs you meat while flying about. Terran still has some ways to go before Early Access is wrapped up and the full game is play ready but now is a great time join Early Access and contribute to the finished game.
If your not quite sure the game is ready for you head on over to the Terran Roadmap and take a deeper look into what development team is doing. The Steam Community as always, is a great place to get involved and doesn't require purchase to access. The Terran developers are active on the Steam Community boards and welcome any questions or feedback they can get from the community.
Heathen Engineering's Terran is available now on Steam Early Access for PC, Mac and Linux or can be purchased from Greenman, Bundle Stars, Indie Gala or directly from Heathen Engineering via the Humble Bundle widget. Links to all these stores and the projects social networks follow.
Offical Store Links: Youareterran.com
Facebook: Facebook.com
Twitter: Twitter.com