We've posted a lot of new development updates lately and we got a lot of great responses but also a lot of questions related to the motion blur and other things. We try to answer all the questions we get as good as possible but in this case the best way to answer them is to show everything in action with a video, enjoy: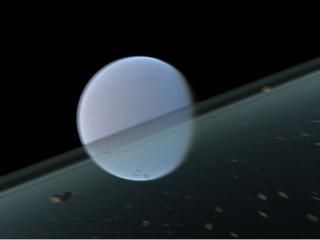 Flavien Brebion, also known as InfinityAdmin, created this video showing off the ball physics and collisions, the planetary terrain (it's using one big tiling texture and it has some vertex popping), and finally the motion blur.
Keep in mind that this is only a tech-demonstration and everything is work-in-progress.
For more information go to our website at www.infinity-universe.com or take a look at the Development Journal on the Infinity forums.