Hello and welcome to a new development diary. This week we are using our turn to write about turn-based grand strategy games.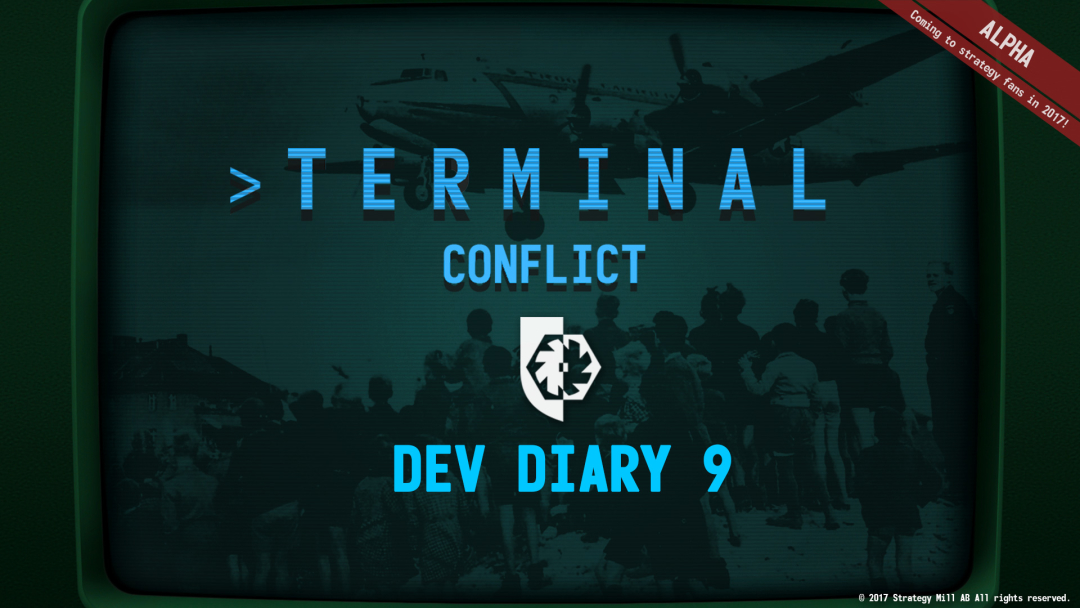 Plane engines roaring, as the American C-54 Skymaster pushes to land at Tempelhof Airport. Hungry eyes eagerly watching as the plane touches down on the tarmac. The lifeline is once again open in West Berlin. The blockade by the Soviet Union, a response to Western financial interests, culminated into a tit for tat. This pattern would be repeated even at the brink.
To best capture the conflicts of the Cold War, we developed Terminal Conflict as a turn-based grand strategy game. This is not a game about reaction time, but excellence in command and geopolitical strategy. Yes, you heard it from a German! The thrill of out-thinking your opponent as you tweak and hone your skills at spreading your influence across the world.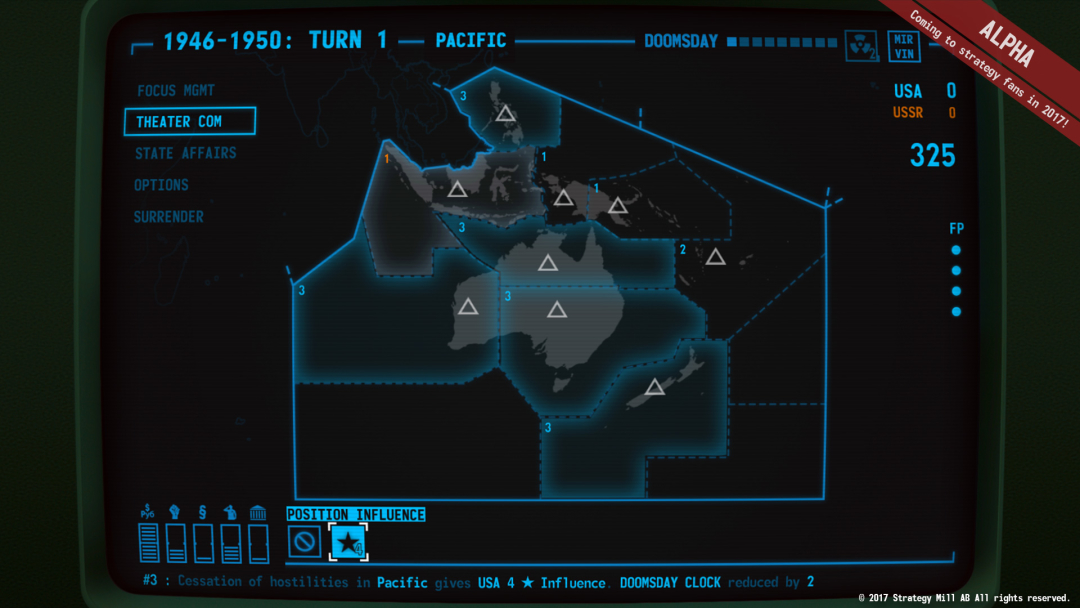 First Move Advantage
As in every turn-based game, the starting side is the one who decides the route the game will take. By holding the initiative, you will force your opponent to react and thus have a starting lead. This is called the First Move Advantage. If you are behind in Victory Points, or tied as the Soviet Union, the initiative will fall to you. History has shown time and time again to never underestimate someone who has nothing to lose and all to gain. Any honest leader will admit that in a nuclear world, it's not about who is behind today but who will be behind tomorrow. First Move Advantage is no guarantee for victory in Terminal Conflict, or in life.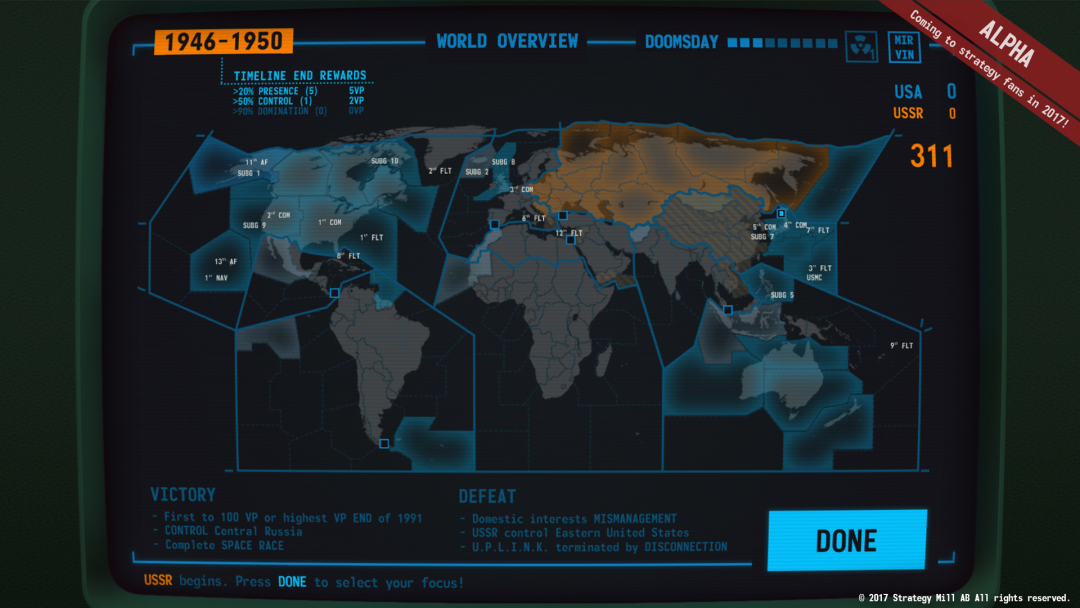 Turn of Interests
I got carried away, so let me return to the topic by telling you more about the turn-based approach. As a leader, you will experience how domestic interests hold sway over your ability to make decisions each turn. Your Government Interest level, an indicator of how much pressure there is on your leadership, directly increases or decreases the amount of time you have available each turn. Though be careful, as a true strategical mastermind, your task is to never fully fill or empty the interest of any particular domestic group. Doing so will result in negative consequences and tie your hands in delivering extraordinary leadership.

If you like grand strategy, then you will love our turn-based Cold War gameplay, as you immerse yourself in the best strategy game of the era. Terminal Conflict is fun because it's a game of infinite possibility and replayability, as two turns will never be alike. You depend on your wits for survival and victory.
Drop us a message about what you would like to do if it is your turn in Terminal Conflict and share on Twitter or Facebook, or write us a comment on Reddit.
Thank you and best regards!