Hello everyone and welcome to a brand new development diary on Terminal Tuesday!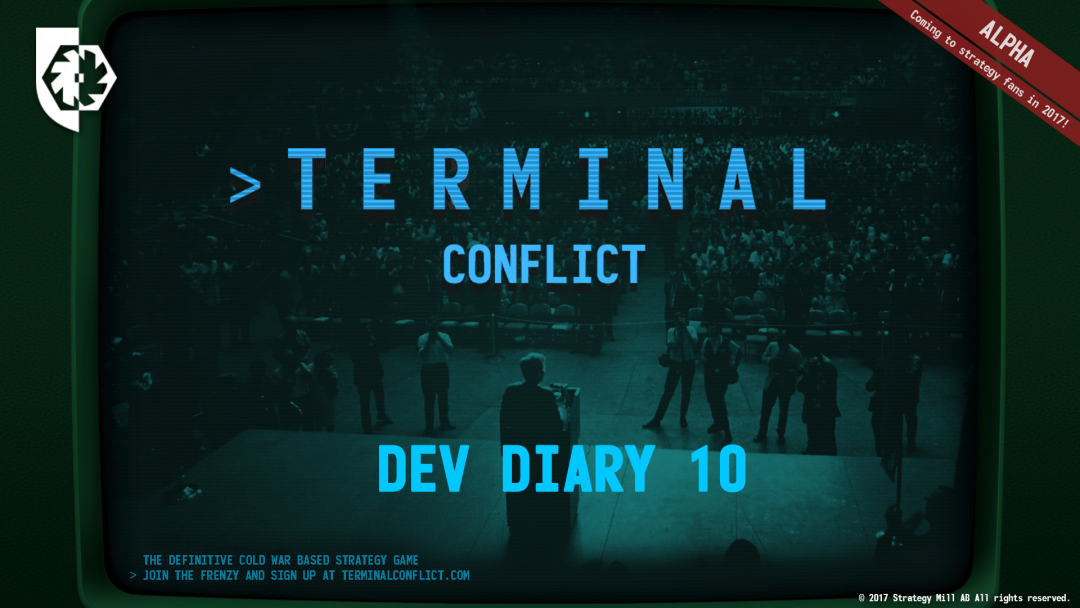 The microphone was mounted at the right height, you briefly noticed as you gazed out over the crowd. The excitement and tension was so high that you could cut the air with a knife. This was the beginning of your young administration. Everyone expecting your support in making the right decisions.
Competing Interests
Decisions are a part of life, regardless if you see your options guided by a moral scope or by Realpolitik. Ultimately decisions need to be taken. "Policy is the art of the possible, the science of the relative" Henry Kissinger once famously said. In Terminal Conflict, just like in real life, dismissing a decision also has an impact. At times, it might even challenge your moral convictions.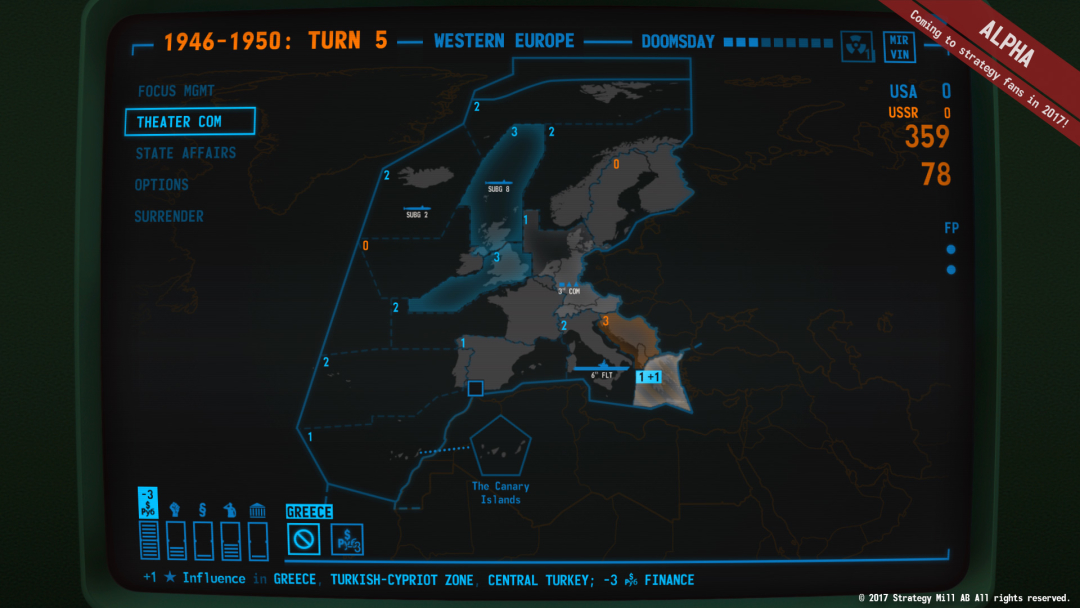 You maneuver five key domestic spheres:
Finance - the interest of "Wealth Creators" and their suggested economic policies. The resource for military procurement, the United States starts with more in this field, while the Soviet Union requires heavy investment. Finance interests strongly oppose People and Elite dominance in the domestic political arena.
The People - the voice and political capital provided by your ordinary citizens. Increased by backing domestic popular agendas, it's a supply that can be spent to dismiss unwanted decisions. The People strongly oppose heavy Elite and Military dominance.
The Elites - the favor and the service of the political class. Loyal to the establishment, they can be used to provide public or covert operatives but favor policies that guarantee their continuity and privileges. The Elites strongly oppose heavy Military and Government dominance.
The Military - the interests and the support of your armed forces. Championing military spending and military solutions, their expertise can be utilized to advance military technology, your nuclear arsenal and for the exploration of space. The Military strongly opposes heavy Finance and Government dominance.
Government - the political pursuits and activity of your administration. Impacts your turn timer but can be spent to recruit and bolster international political allies. Government strongly opposes heavy Finance and People dominance as both tie the hands of your administration in delivering extraordinary leadership.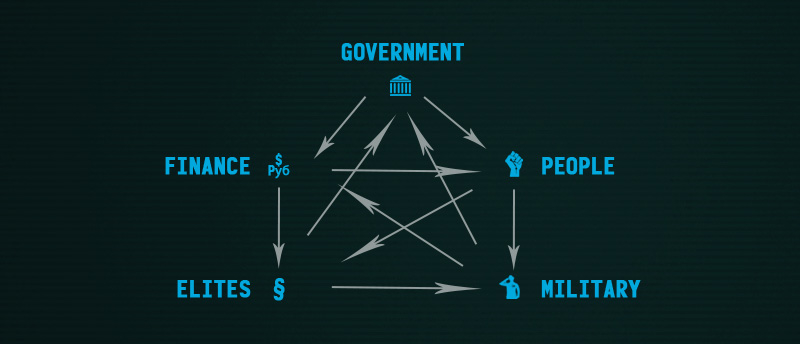 Running any interest too high or too low will increase the likelihood over time of stake holders taking more drastic actions. One way to almost certainly guarantee change domestically is to combine spending against a groups interests while heavily investing in one that they are opposing. This could be a powerful but daring way for you to shift domestic power if you manage it carefully.
Taking advantage of your opponent's domestic imbalance is a vital part of securing victory. Applying pressure at the right time can result in things spiraling out of control for your enemy, nationally and internationally. Unstable nuclear superpowers are inherently dangerous but getting your opponent deposed, sent off to retirement or otherwise indisposed, will yield you immediate victory.
Recognize that the key to decision making in life and in politics is about competing interests. The better you master balancing them the more successful you will become.
Drop us a message about what decsions you would like to do in Terminal Conflict and share on Twitter or Facebook, or write us a comment on Reddit.
Thank you and best regards!