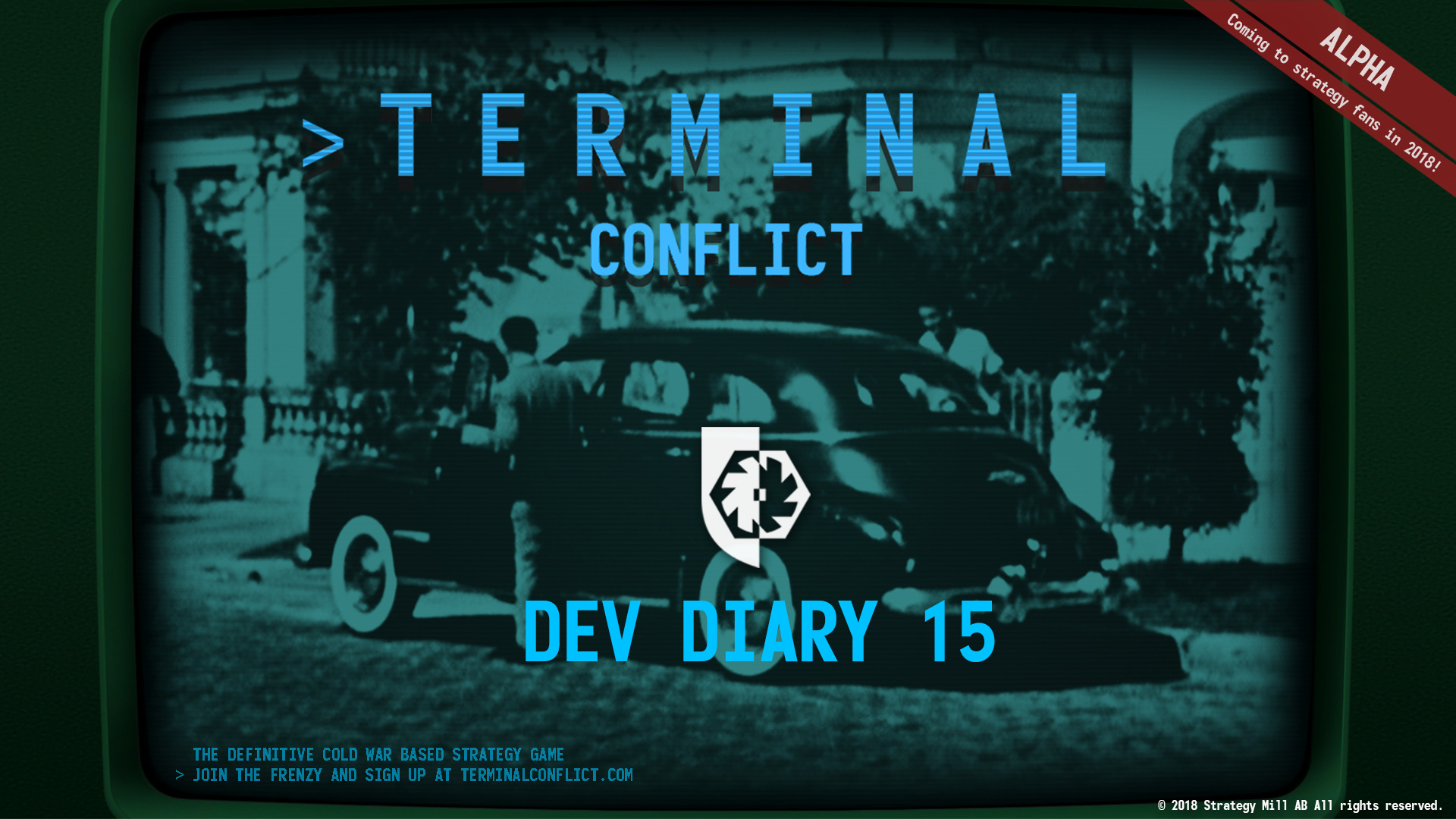 Picked up upon arriving in Havana, gangster boss 'Lucky' Luciano enters the Hotel National where a lavishly luxurious room has been reserved for him by Lansky. Astonishingly, he registers under his real name at the check in – Salvatore Lucania. What happened next? Tag along in Terminal Conflict, as we take you on one possible set of circumstances in this development diary of decisions that shaped our existence and the trajectory of the Cold War.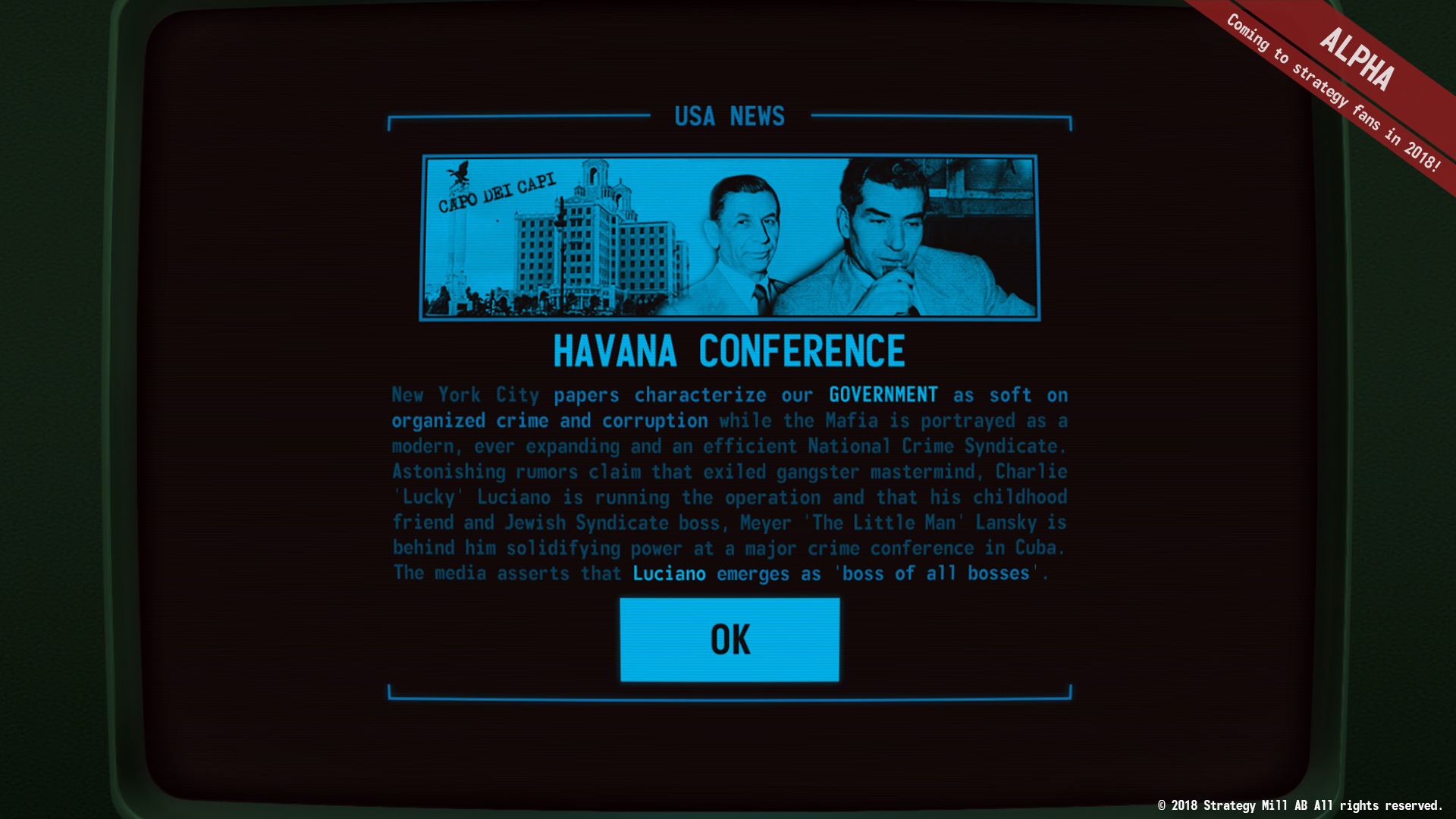 What are decisions?
If units and combat are the brains, then decisions are the heart of the game play. Pumping rich historically plausible context, they introduce the stories of the individuals involved. Each turn your selected focus will generate at least one decision suiting your supported interest.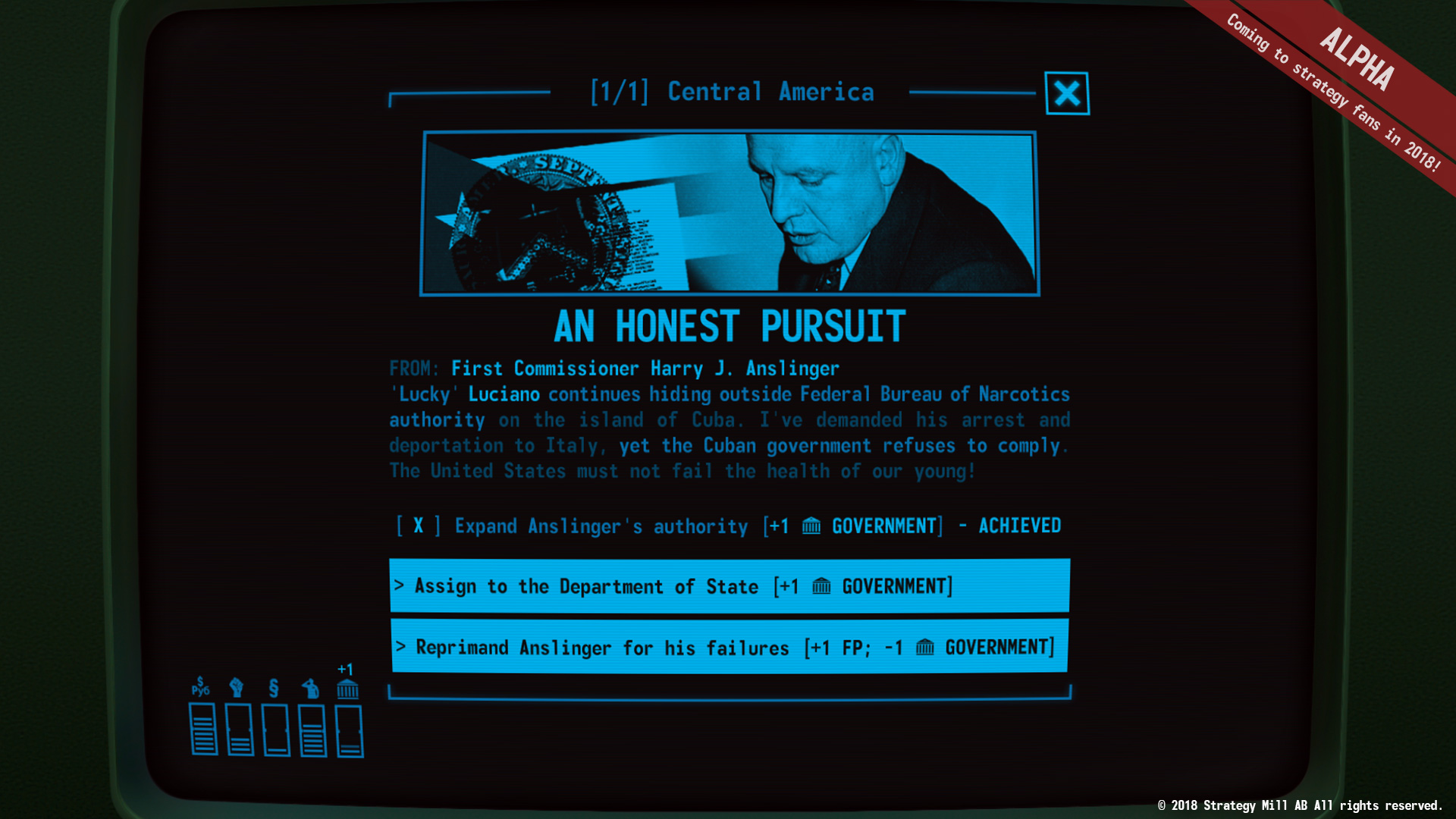 Triggered by its dynamic triggers or triggered by other decisions and game mechanics, you do not share decision with your opponent though your choices will affect your adversary. Some decision provide narrative (I. Narrative Decisions) while others require an immediate choice before the end of your turn (II. Auto Triggered Decisions) or are achievable over an entire timeline (III. Player Triggered Decisions). Decision chains also interlink and here is how this particular chain looks when isolated, where some decisions enable game mechanics (marked by colored rings) or enable historical allies.

Due to the dynamic nature of Terminal Conflicts design, you will gain different decisions in a variety of sequences for the same theater making each game unique and offering endless replay-ability.
Choice Conditions
Much like fulfilling triggers to activate decisions, each option in a decision lets you accomplish a set of conditions to unlock selection and grant you a rewarding bonus. The rewards follow a risk/high reward model and as such may carry a malus or might even end your turn without you being able to take other actions in order to secure a superior bonus.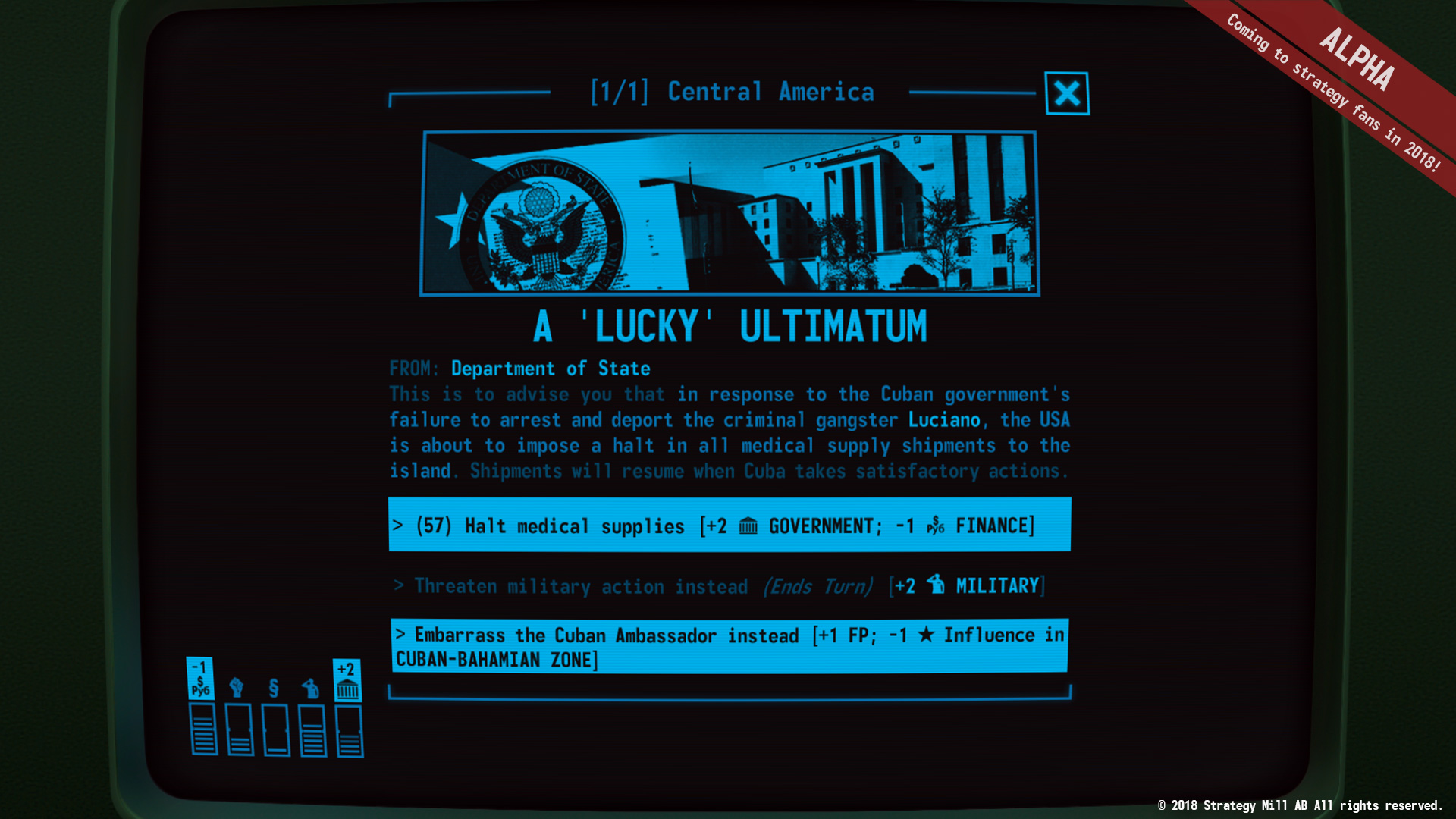 You chose your path and your strategy! The start of a chapter or the end of another. We are not victims of the world but rather the masters of our own destinies. Our choices and actions determine and define who we are and will become.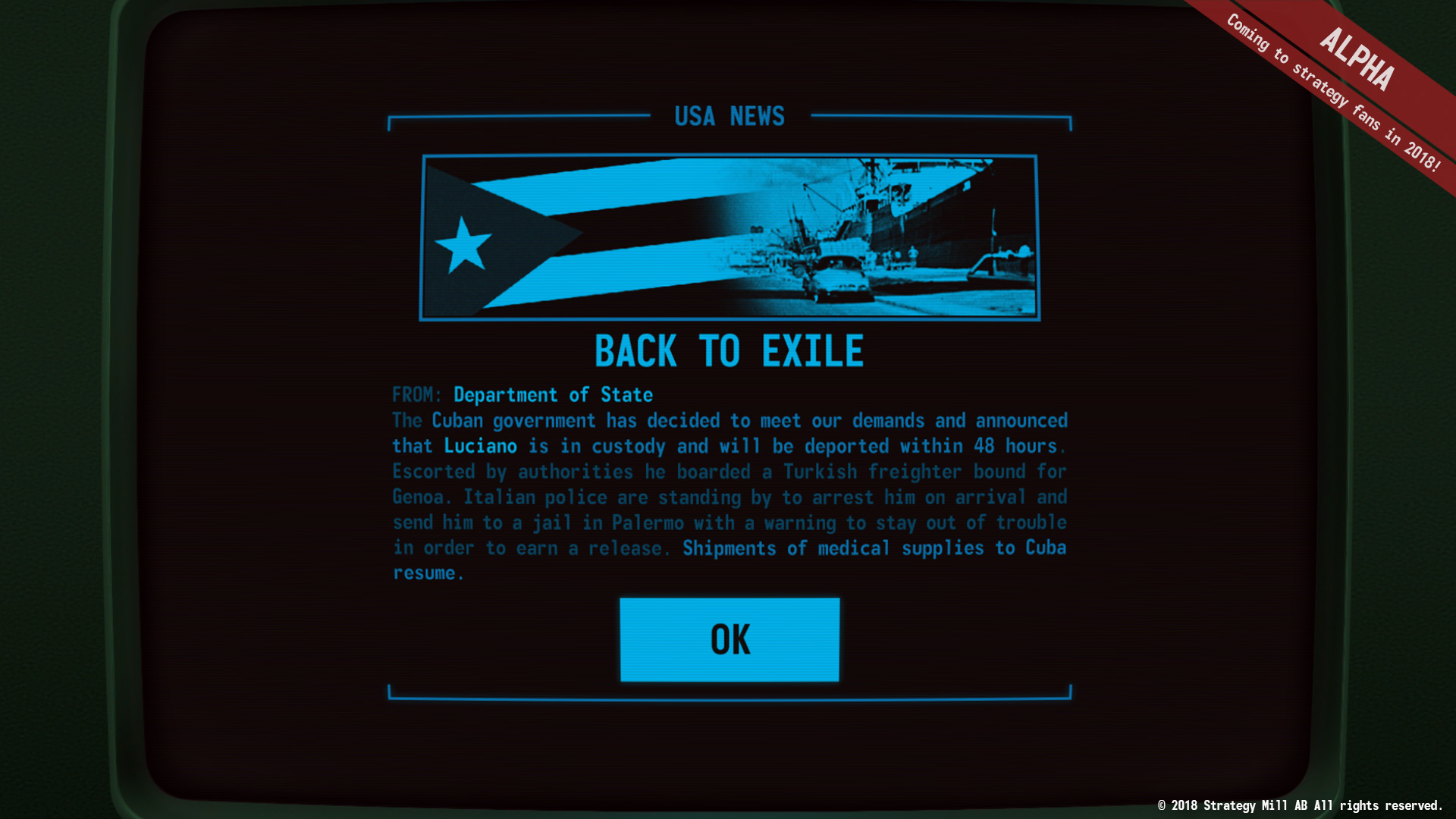 ... besides. This is not the end, it's just the epic beginning in America's Playground!
Would you like to know more or do you want to share your thoughts with our hard working developers? Contact the team on Twitter , Facebook , or write us a comment on Reddit.
Thank you and best regards!
PS: This weeks newsletter contains an exclusive Soviet bonus screenshot. Would you like to receive development diaries sent to you with exclusive materials? Sign up at terminalconflict.com