Tenebrae started out as a significantly different project to what it is today. In its first months of development a lot of things changed, not only by a design perspective, and it turned out to be a much more complex game.
The beginning
The main idea behind Tenebrae came out after we bought a couple of used PS Vita's around XMas 2014. We played Rogue Legacy among other games, we really enjoyed it, especially its procedural nature, and since Unity had started its PMS support we decided to give it a shot.
Back in January 2014 we had released Daedalus, our random dungeon generator for the Unity Asset Store; sales were going quite well, so we ended up with a decent amount of cash and a very powerful tool to generate procedural content for games. Why not use it for a project of our own?
So we can say at its birth Tenebrae was a Rogue Like-ish game, except it featured 3D characters and environments. It was being made with Unity 3D because at that time Daedalus was a Unity 3D-only plugin (and still is, though it's being ported to UE4, more on this later).
Mutiny!
In September 2014 two members of the team left because of personal reasons. A couple of months later another one did the same.
We were left with four team mebmers (three on site and one working remotely), a couple of handheld consoles and a rough idea for a game.
Soon after we got some more bad news: Sony was about to put an end to the PMS Unity program p; also, it seemed PS Vita future was not so bright. We had to sit down and think about what to do with our project.
Major changes
At the beginning of 2015 the fourth team member (the one who was working remotely) finally managed to move on site while a fifth one joined us. We kept doing some contract work: it helped us pay our bills and consolidating the team work. At the same time we were applying some major changes to the design of Tenebrae, making it quite different from the original idea.
Another major change was underway: we decided to make the switch from Unity 3D to Unreal Engine 4. We've been using Unity 3D for years, both for our projects and every day contract work, but we also had a growing interest for UE4 tech since the day it was launched.
Most of all, we liked the rendering technology behind Epic's engine and we immediately thought it would be our best bet for what we envisioned as the game's look and mood.
At that stage we already had a prototype for the player character ready along with some environment tiles and props; the main problem was they had been designed for a handheld console game (which means lower poly counts, smaller textures, etc.).

Moving to a render-centric engine like UE4 forced us to redesign everything we had and eventually resulted in better graphics for both characters and environments.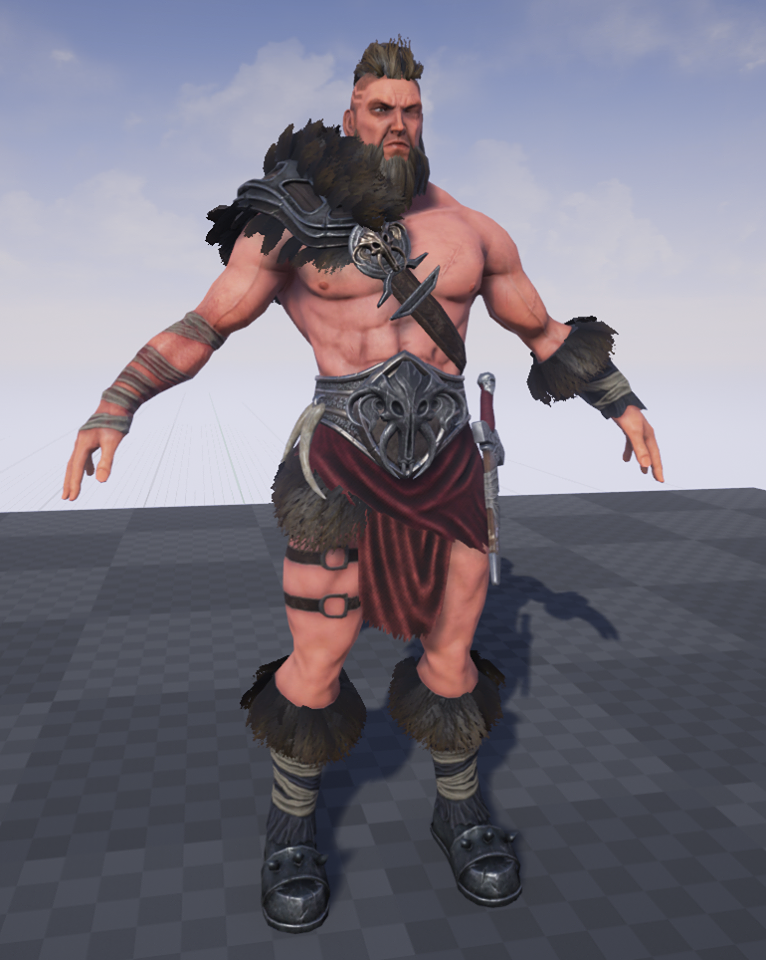 Moving forward
At that stage, Tenebrae took a more defined shape, drifting away from its original concept and finally becoming a more complex Metroidvania game with procedurally generated content.
We scheduled the work in order to have a playable demo as soon as possible and as of today we're still working hard to reach the goal.
This devlog will be updated weekly with all kind of information about Tenebrae and our development struggles to bring it to you. We sincerely hope you will enjoy the reading and follow us along the way!