Two New Bosses
This past week, I have created two new bosses that will be in the final game. Each one at opposite ends of the difficulty spectrum.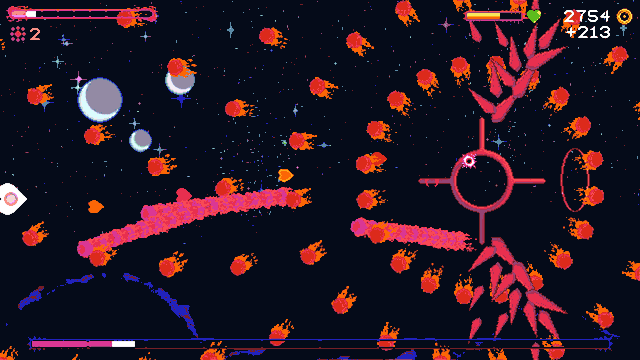 This is Hadesoh, the ninth boss to be completed. She was inspired by some of those weird angels from Neon Genesis Evangelion. She is also the most difficult boss so far. The highest boss level in the alpha demo was lv10, but now this one has bumped it up to 11! This GIF only shows the battle at level 7, so you can expect even more insanity higher up.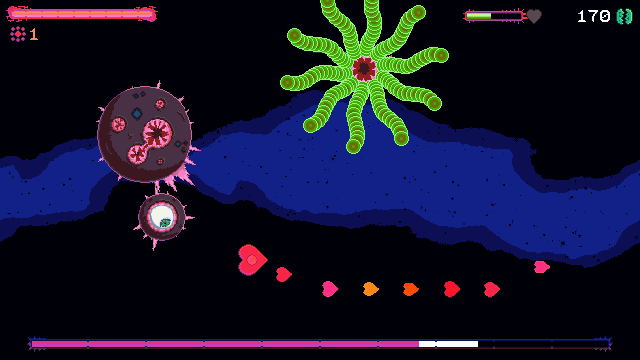 And then there is Scrambla, the tenth completed boss. She constantly chases you around and summons extra-dimensional eyeballs and maws to attack you. She is one of the easier bosses with a max level of 4. This boss represents Trypophobia which is something something I have. It's like a very intense repulsion to certain clusters of holes and stuff. I wouldn't recommend looking up pictures of it!