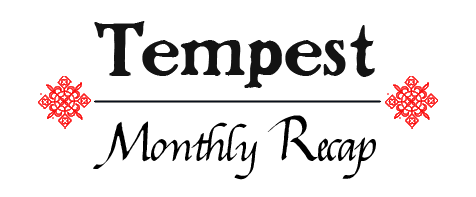 It's time for our ninth monthly update. September has been comparatively quiet next to the previous months - nonetheless there has still been progress to report on and show.

First Island WIP & Modular Buildings
I've made a start on our first island type. Presently it's intended to be more of a proof of concept for toggling game elements like shops on/off - but will probably also be the testing grounds for most of our early game-play for some time.
These screenshots also showcase another modular building. This is one singular building that has a variety of different addons and modular components so that it can be repeatedly placed on its respective island type without appearing too repetitive.

Zack & Myself have also made a start on creating our first weapon - a flintlock pistol. Weapons in Tempest will be just as much for threatening other players than actually causing harm. With this in mind, players will be able to carry their pistols in both a primed and un-primed state. They will also be able to make the distinction between having a pistol equipped and actually pointing it at other players. Here is a video demonstrating some of the animations I've created.

Tempest at Game City 10

For anyone attending the Game City festival in Nottingham this year we will have a copy of our Unreal build available to play there somewhere between the 22nd and 31st of October. With a little luck we will have several machines networked so players will be able to sail around with each other. Come say hello!
We are always looking for more help!

If you are a concept artist, programmer, or voice actor, please get in touch with us either via PM or comment here on IndieDb. We would welcome the support!
Let us know what you think!

If you like the sound of what we're trying to achieve here, or if you'd like to help us out, leave a comment or send us a PM. We welcome critique and feedback. That's all for now. Until next time!