Just finished the trailer. Also, lots of progress since I last posted here. More on the progress later in the article.
About
Tell a Demon is a visual novel set in a 1920s style fantasy world, centering around themes of love, loss, and vengeance. Your choices affect the character development of each of the three protagonists, leading to sixteen different endings. Many endings also vary based on your decisions throughout the story—some choices affect a viewpoint character's personality, while others alter the plot. The stories of the three separate viewpoint characters intertwine, but how much those stories intertwine—and who survives to the end of each playthrough—depends on you.
Tell a Demon employs a few additional features for the reader's convenience, such as the toggling of timed choices, and the ability to switch in-game text to the OpenDyslexic font.
It is built in Ren'Py, so you can also rollback and cheat if you make the wrong choice. ;)
Characters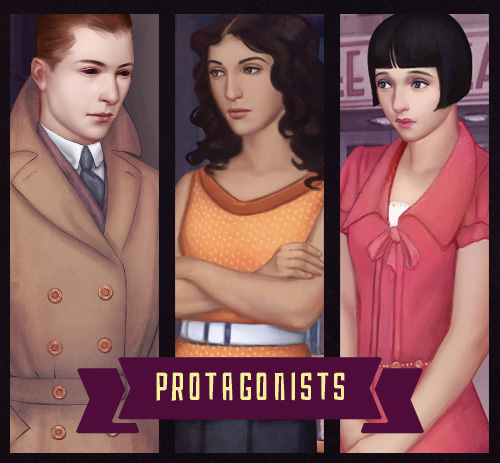 Julius
Julius died six months ago. When you're dead, other people get to worry about the things that used to keep you up at night. Same applies if you're a shadow demon—a demon made by someone from the Immortal Empress' cursed line.
But everything changes when Julius is freed from the chain of minds that connects all shadow demons. He learns that he was killing people as a mindless puppet—dangling by the strings held by his immortal mistress, the Empress' Shadow. Now, Julius has a second chance to get his life back—or at least his mind—and the key lies in his memories.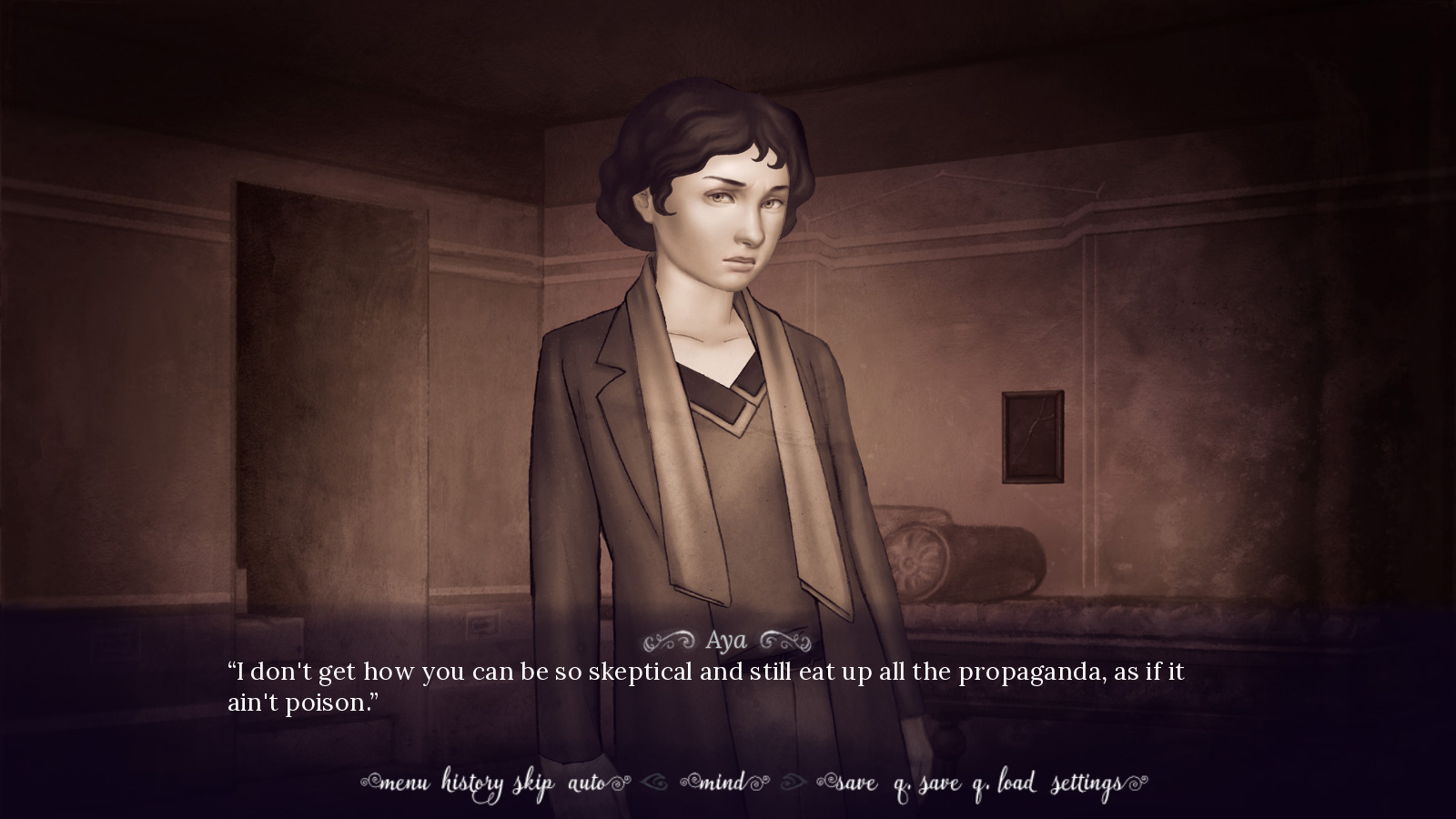 Kalevel
Something is going on in the far too quiet, far too empty city-state of Asher. Kalevel intends to find out exactly what that is. Yet, when an old companion in immortality betrays her, she is prepared to dismiss it as another demon game.
When she realizes that he'll stop at nothing to keep her out of the way this time, Kalevel begins to grasp just how much is at stake, and how much her detachment—one side effect of immortality—has cost her. She must adapt and change—as the mortals do—or she will lose.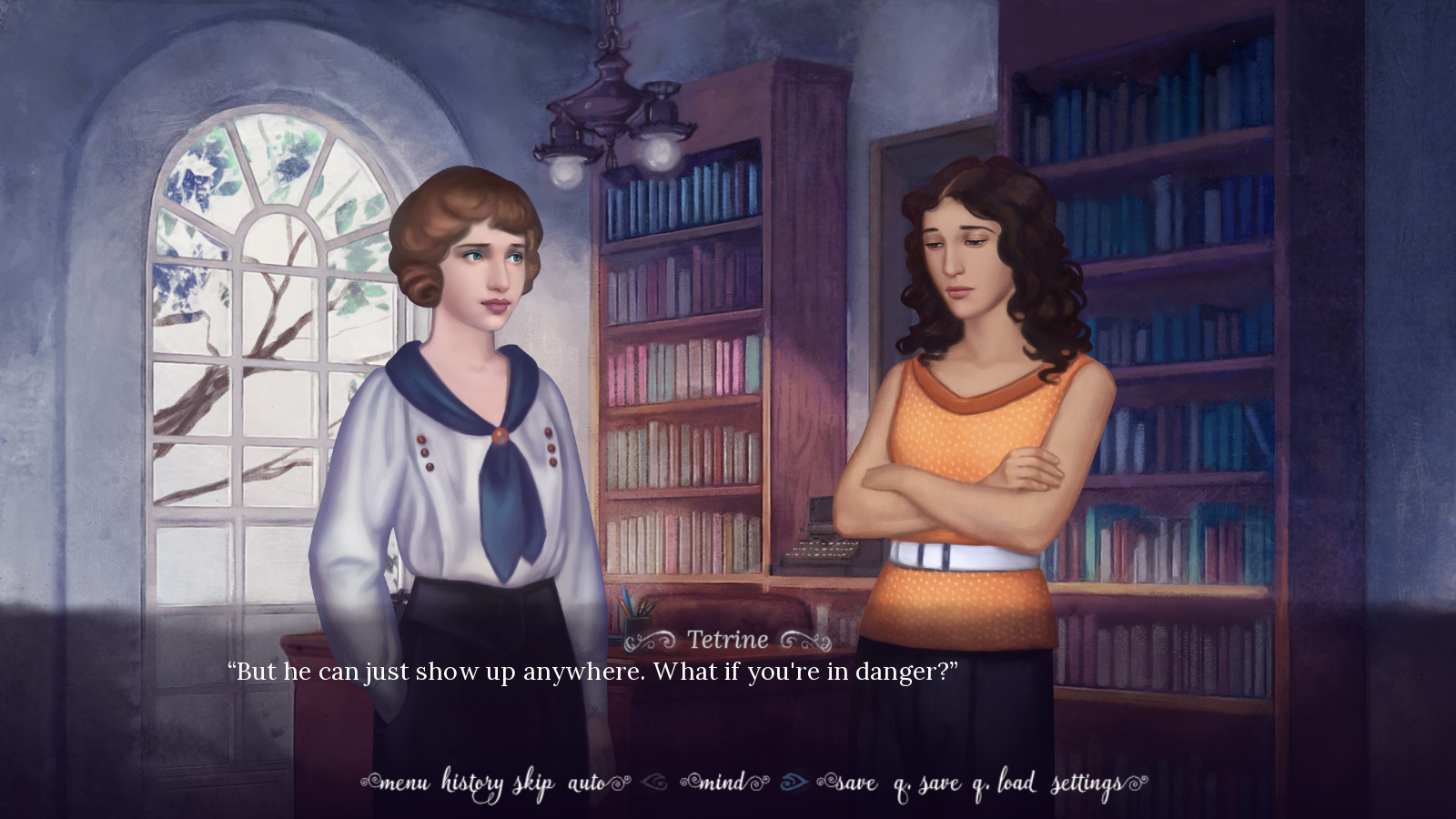 Tell
Some years ago, Tell's cousin died, casting a shadow of grief over her family. Now, Tell has moved to the city to live with her beloved aunt, and to carve a life for herself away from her country home and its sad memories.
Only it's not to be; one day, Tell looks into the eyes of a demon, and everything changes. Another, more literal, shadow from her past must be confronted—and overcome, or she'll never be free.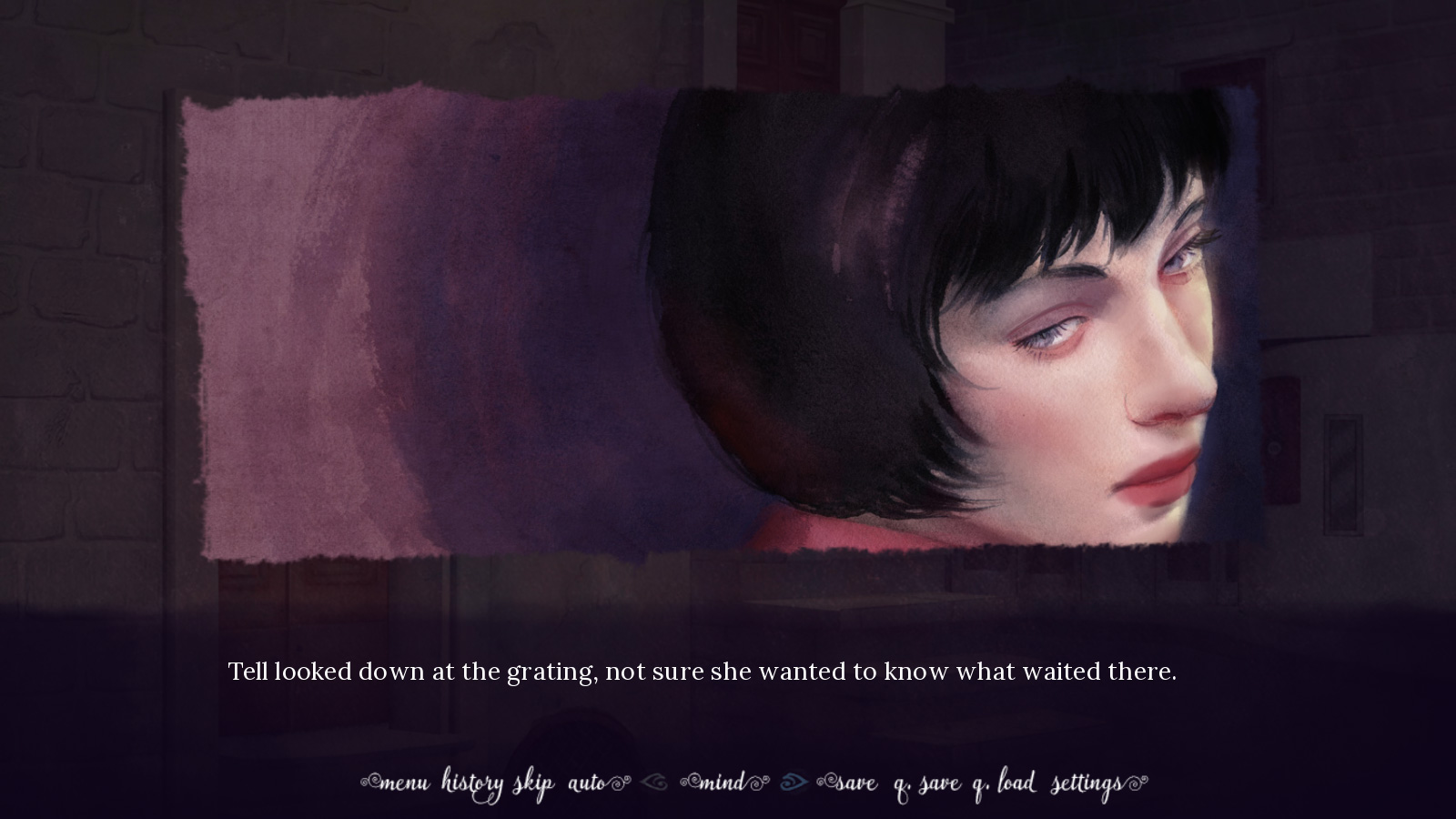 ---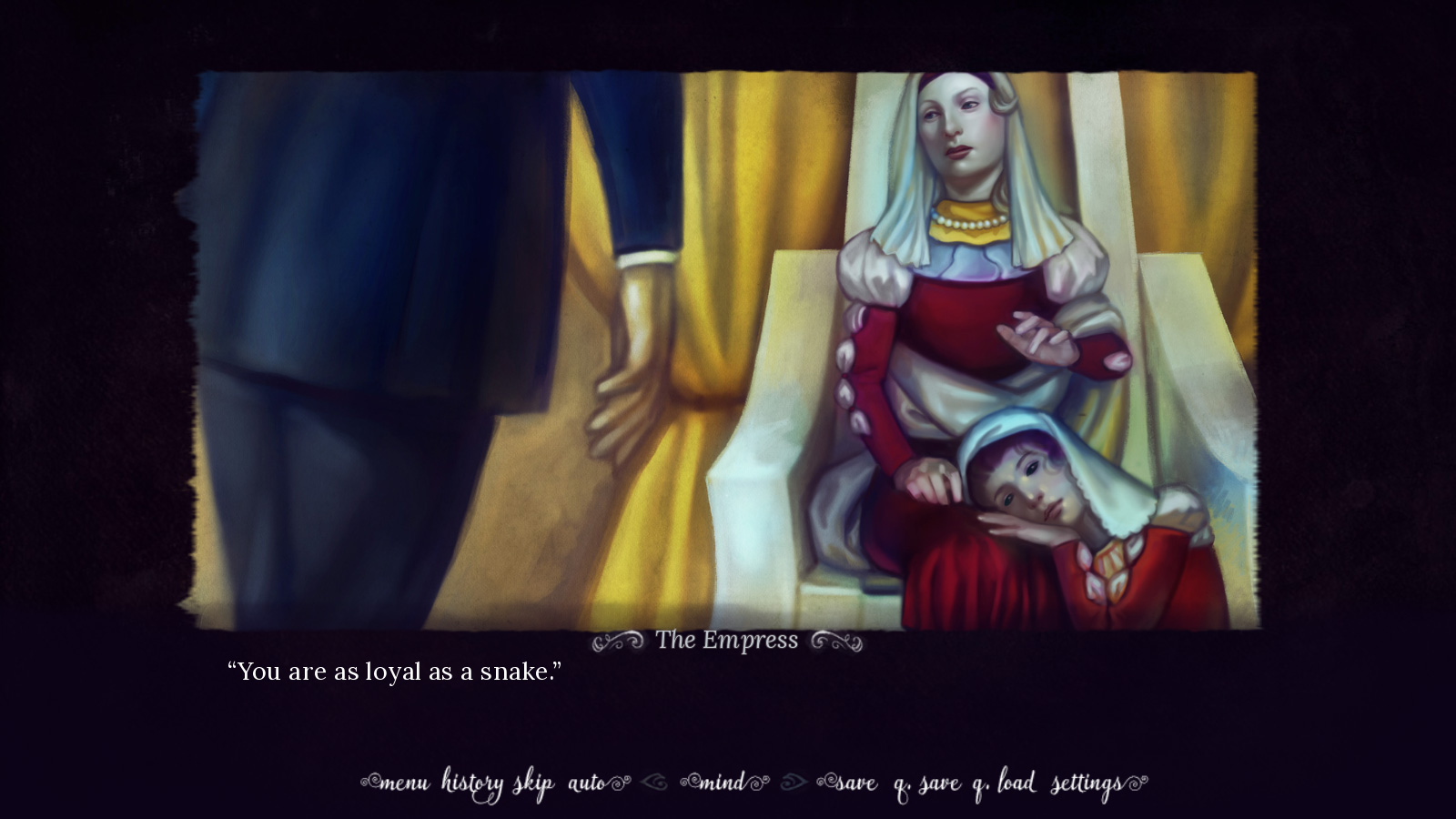 ---
Project Status
Tell a Demon is currently in Beta. Basically, all four Acts of the story are done. All the art is done, and everything is in the engine. Now it's onto editing and testing and fixing bugs, such as characters suddenly coming back to life after they have clearly died.
Should be released by the end of May. But, as I am one person, it's a bit more difficult to guarantee the exact timing. (Things kind of stall if I get the flu or something).
Demo & Purchase
Demo:
You can currently buy Tell a Demon, and gain instant access to the latest build of the Beta, through Itch.io.
That's all for now.