Hey guys, its Shane again with another update with what I have been doing this week in Loot Nubs.
Since we are so close to finishing this game which will be released next week on the Google Play store, there is a heap of bug fixes going on and balancing world values to get the game to play smoothly and fairly.
Things that I have been working on is the Dungeon spinner, this is a game you play when you access a dungeon. You choose a number of nubs you wish to enter depending on the difficulty of the dungeon and how many you have to spare. you then press enter this spins the wheel and you either win a prize and get your nubs back or you lose everything.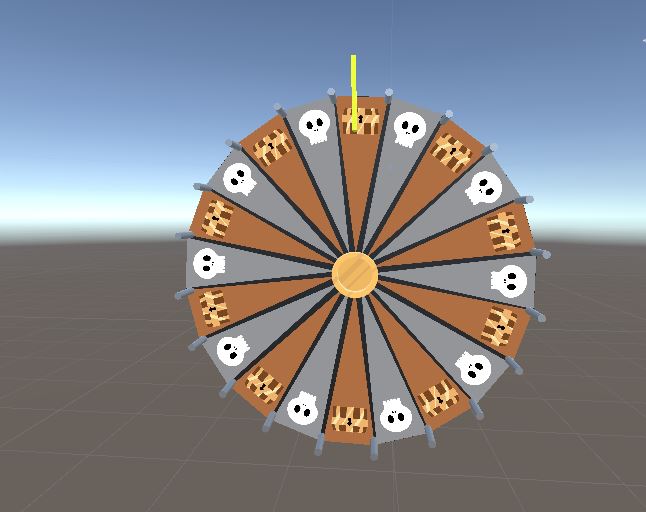 The more nubs you enter the greater the chance of winning, but that doesn't mean you will be guaranteed to win. Chris was responsible for making the individual segments and icons for the wheel and it has come up really nice. This also and sounds attached for when you spin the wheel and individual sounds for winning and losing.
Another thing that has been updated and tweaked is the teleporter. This is something you can build at the castle and will allow you to teleport back to the castle if you have ventured out too far and don't want to risk running back to the castle and losing your loot.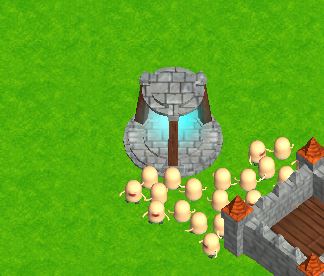 Teleportation requires gems to be spent that you can acquire in game and also you must have built the teleporter.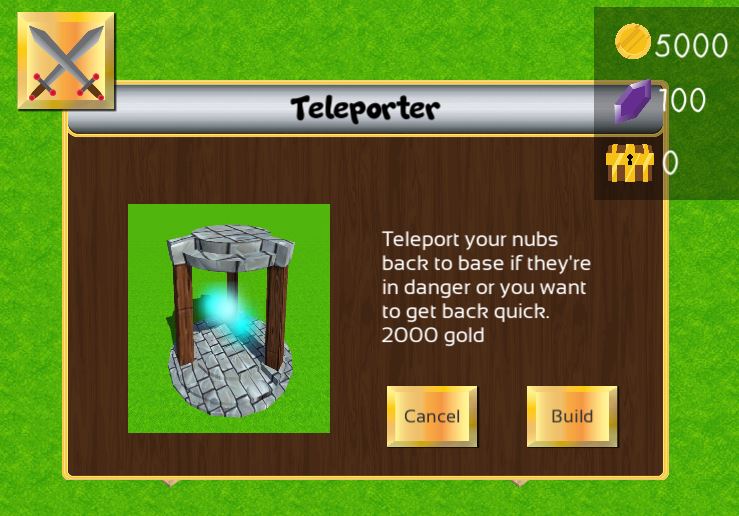 The U.I and images are all done by, Chris and Simon with the teleporter being modeled by Kyle.
The further you move away from the castle the more returning via the teleporter will cost.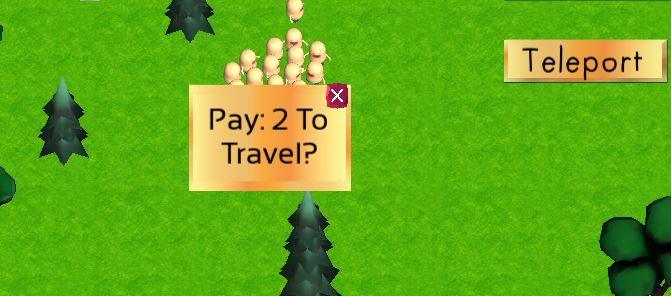 If you do not have enough gems you will be asked if you would like to purchase some.
Some of the bugs I have been working on are, the points of interest sometimes double up so I have had to rectify that. Also getting the Dungeon spinner to work repeatedly and to spin to the music and to give a fair chance of winning and losing took some work, but I think we are finally ironing out all the bugs. All features have been implemented so now it is purely testing and bug hunting.
I put the latest builds up on my Itch.io page so if anyone would like to test it out and comment that would be awesome.
Thank you for reading.