Hello, MoDDB!
Today I want to show two new models I have made for T.E.I.R. mod.
The first is Type-81 (also known as PGH-81) multiply launch rocket system. It is the Chinese copy of Soviet BM-21 Grad, mounted on Honyan OQ261 6x6 truck chassis. It can be used as medium range artillery system.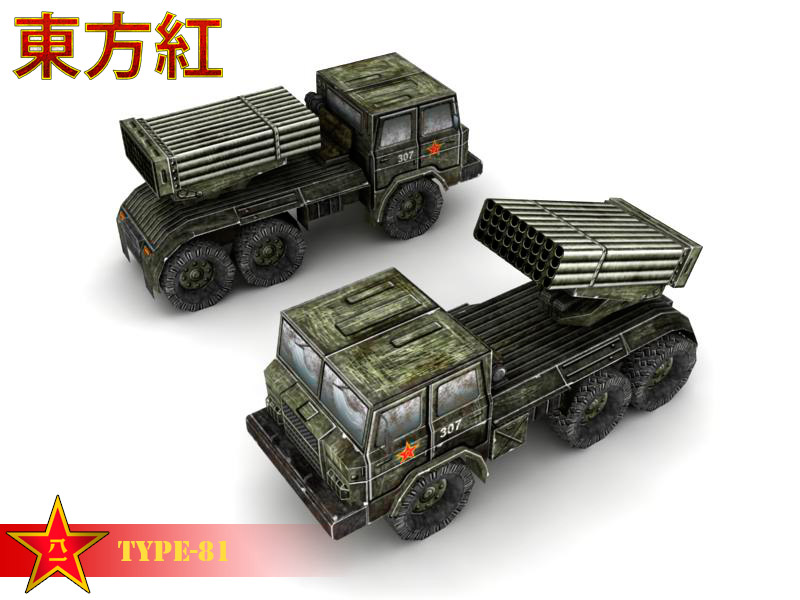 One another is PGZ-05, an experimental self-propelled air defense system, proposed to production since 2014. This system can defend troops on march and on battlefield from low-altitude air attacks, especially enemy helicopters.