With indie games being on the rise, it becomes much harder for devs to create buzz and hype around their upcoming titles. Today we are going to take a peek at a little indie game I am working on titled "Teddy's Doodles".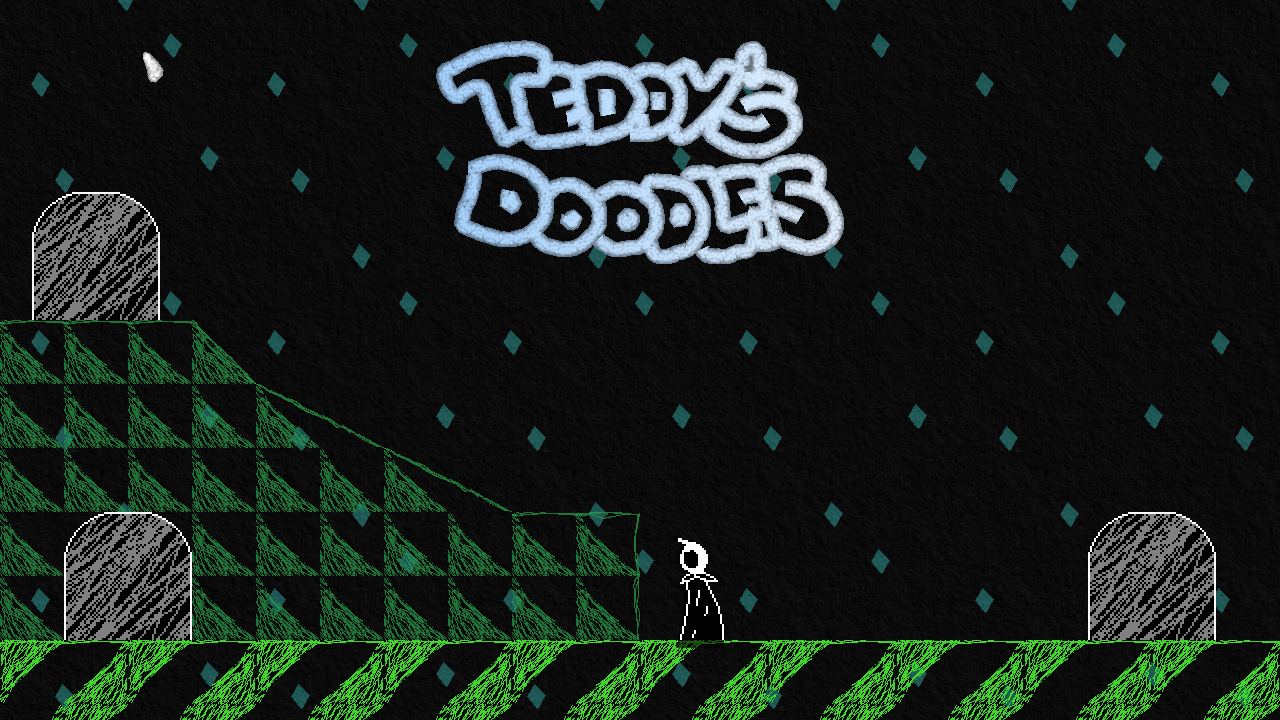 Teddy's Doodles is a 2D side scrolling platformer heavily inspired by Super Mario 64. If you have played Super Mario 64, then you will have a pretty good grasp on how this game controls. The goal I was trying to reach regarding the control of Teddy's Doodles was recreating Super Mario 64's engine in 2D.
Super Mario 64 has one of the best movesets ever incorporated into a platformer. It completely baffles me that no one ever tried recreating that engine, whether it be in 2D or 3D. Nintendo didnt even decide to do it again until 2017 with Super Mario Odyssey. Just to show the length of time, mario 64 released in 1996. So I decided that I would explore a mario 64 style platformer in 2D.
In Teddy's Doodles, you are exploring massive worlds and collecting Power Gems. In the pre-alpha demo currently available, there are 6 Gems in total. In the final product, there is planned to be 20 Power Gems per world. Power Gems are collected in many different ways. Whether it be helping the NPC(Non-Playable Characters) in the world, extreme platforming, racing, or finding a hidden trail, there are tons of ways to collect Power Gems.
The game is currently 4 weeks in development. I wanted to get a playable concept demo to help give an idea of how the game will play. The demo currently supports Dinput and Xinput Gamepads. If you are interested, then definitely give the demo a try and dont forget to spread the word.