Hello, everyone!
We finally polished and published our first teaser a while ago. And it turns out that we are almost ready to show gameplay video (getting ready to try Steam Greenlight)! But since it's "almost" and not simply "ready", we will show you the teaser and some teaser WIP.
To be honest, we didn't know a thing about teaser creation. Here is the first storyboard we did: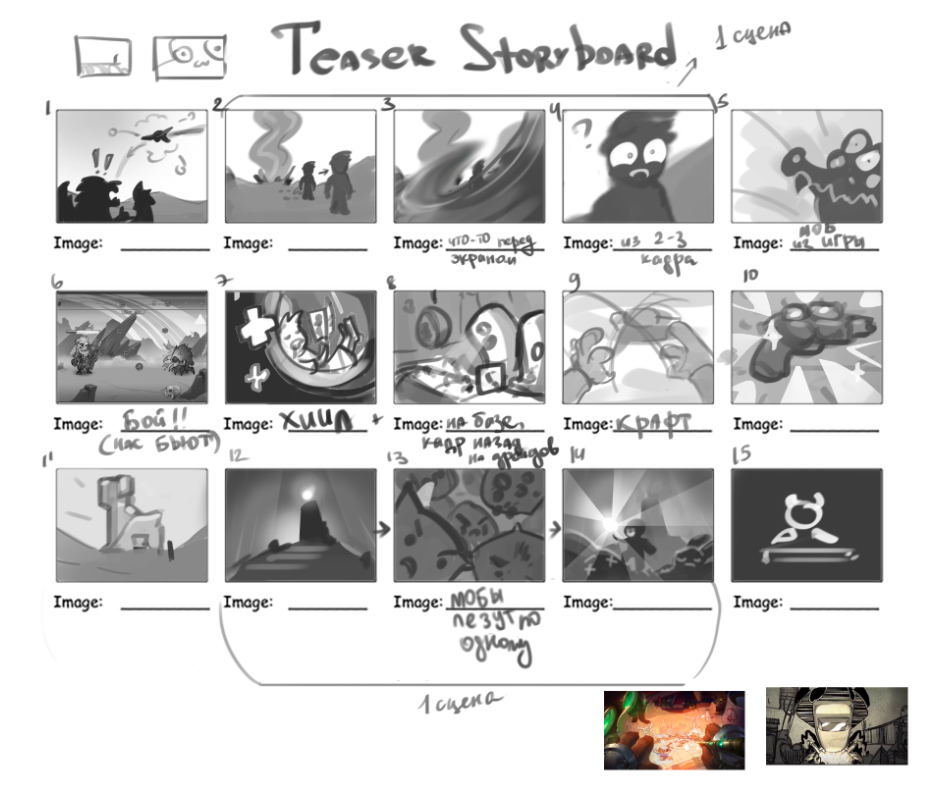 And the translation (the original text is in russian):
3. Smth right before the screen
4. 2-3 stills
5. Game mob
6. Fight!! (We are being beaten!)
7. Heeallll
8. Base (camera goes back to droids)
9. Craft
13. Mobs incoming one by one
And some progress: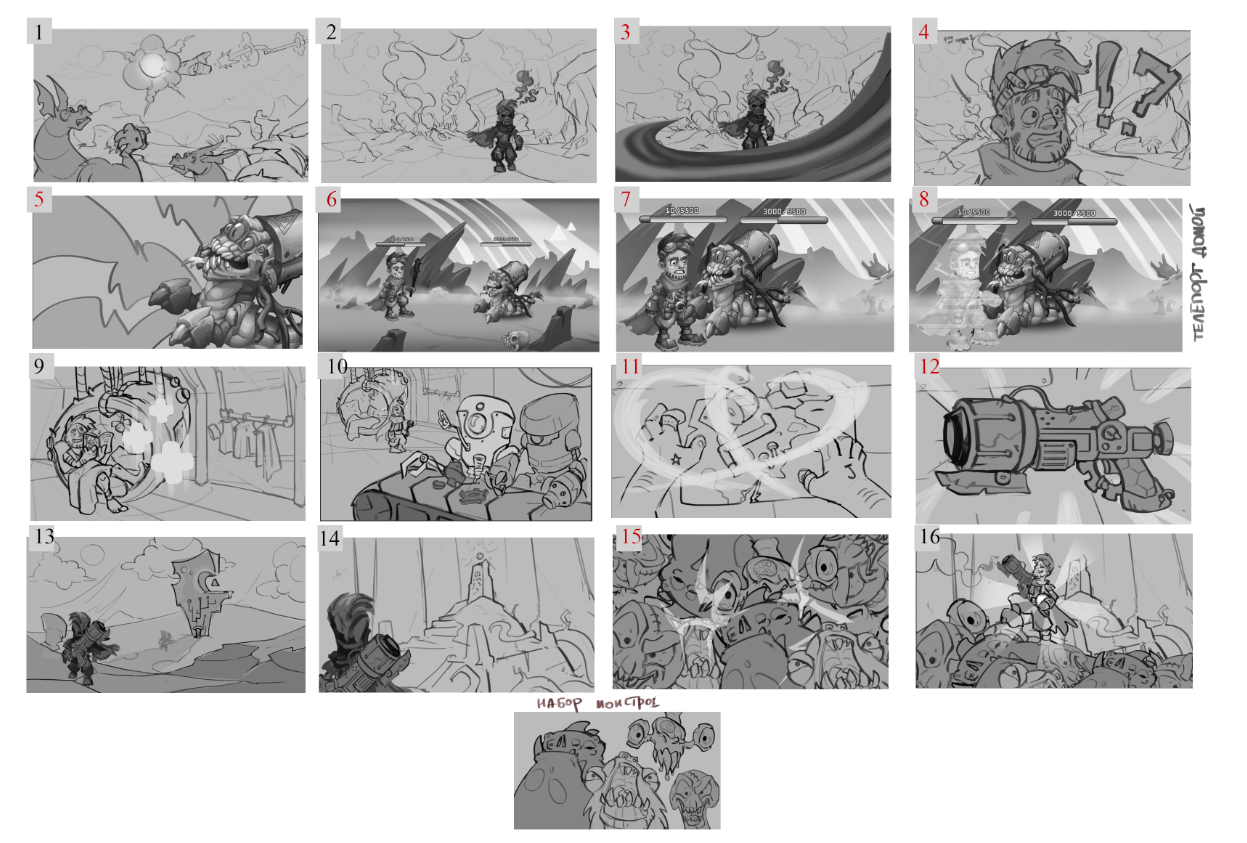 Stay tuned!
Your EvilCG.