I understand that many of you are beginning to wonder if Tiberium Essence V1.5 will even be released. I can tell you this, IT WILL; just give it some more time. I also understand that many of you think it has been long enough and are tired of waiting because of how long it has been since the last version was released and it has been sometime since the last News Post/Image Update. But again, please give it some more time; Carnius is a very busy man in real-life and in the virtual world. You cannot expect him to dedicate all of his spare time to something he is making nothing out of when he has a RL job and probably a family too that requires much attention and time, so that really leaves little for the creation of a mod, but it will be completed.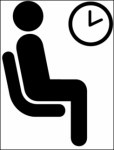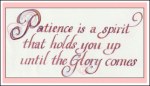 Patience is a virtue, just like we've been told since we were little kids. But that doesn't mean being patient is easy! When we know what we want - what we want, even - waiting for it to come can be frustrating, aggravating, and annoying. Such is often the case with Games and/or Mods that you look forward to. We know we want them, but we hate to wait for them.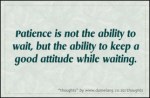 In the case of both Games and Mods, it's important to remember that what you need to be doing is helping build the fan base and helping the maker of the Game(s) and/or the Mod(s) in any way possible. While it's natural to want to get Games and/or Mods immediately, the fact is that building the Game(s) or/or Mod(s) can take much time. The important thing is that you help as much as possible and understand what to expect.
Rejoice in your hope, be patient in tribulation, be constant in prayer. --- Romans 12:12
After-all, if you are going to be so impatient you could always find something else to do while you wait, such as some (or all) of the following:
Make Maps for TE
Make Campaigns for TE
Work on www.TiberiumEssence.Wikia.com
Post More on TEF Forums
Post Some Pictures/Videos to TEF
Get Hamachi and play with some other people on TE
Find another game to play while you wait
See, there are lots of things you can do to make the time pass away faster. And, I am sure that there are probably many more things you can do while you wait. These are just some of the things that I came up with right off, so I am sure there are many other things you can do even if they are not computer related, maybe you could:
Go hunting
Go fishing
Go hiking
Play sports
Watch TV
Play other console
Read a book
You really could make maps and campaigns for TE, the fans of TE love these and this is a way you can make the time pass faster, so it benefits everyone involved. Also, if you need help with creating maps then just ask on the Tiberium Essence Fans forums and come up with some new ideas for TE or you can just talk to some of the other members of TEF and/or play with them in TE.
And, you could even find another game to play while you wait. You could play something else completely like some FPS/TPS games or you could dig out one of the old CNCs of the past and play it. You could even play something like Age of Empires 3 or Battle for Middle Earth 2 which has the same style of gameplay as the C&C games do, so it will feel a little more comfortable if you are not used to changing games then these might be a good choice for you.
Another thing you could do is try to make some interesting photos or videos and post them to the group so that you could see if some other people like it/them. And you could try to come up with some ideas for some contests we could host and you guys could compete in, which should in fact help brighten the place up some while we wait for V1.5. Any Ideas for contests would be greatly appreciated because ideas for them are running very shy.
Also, The wiki has made it to 101 articles and still needs your help to be finished. Just add to any of the categories, anything that is not listed is very much appreciated if it is TE related. So why don't you just go over there and create a couple articles or even better, create a couple dozen articles. We would love to have the wiki finished by the time V1.5 is released, so we are running out of time to complete this project. If you need anything, then please refer to the last paragraph for information on how to contact me for information.
Again, I understand that you know it has been 20 months since the last release but he really surprised us when he released it so you never know, he may release it tomorrow! All I can really say is try to stop bugging him about it, because that is not going to make it any faster. Just try to stay patient and try to be considerate. I really do hope that it will not be forever before it is released but I am sure that it will be released before the end of the year and I have the feeling that it will be released before the end of September.
Also, if you have any questions regarding how to post something to Mod-dB, and or TEF, or how to write an article on the wiki, then please PM me or Email me at one of the following addresses:
I check both of these regularly so you are nearly guaranteed a speedy response and if I do not know then I can contact the other leaders of TEF and at least one of us should know about whatever it is that you are asking.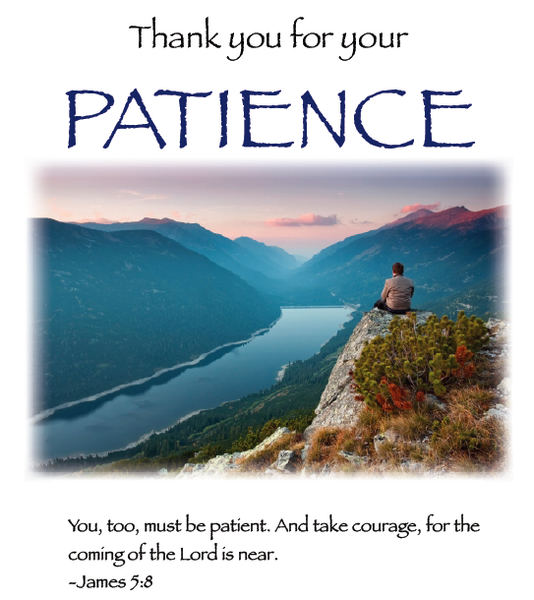 Again, thank you for being patient and considerate,
Smallchange
TEF Leader