Hey my fellow internet surfers.
It's TDO's first news post in IndieDB but the game dev progress has been going on for almost six months now and on these six months one major turn point has happened in which I decided to change the gameplay style from up-down into a platformer.

By making that decision I've noticed that it gave the game its style and of course dev-wise it's been going smooth.
Quick tip about the game, it's based on a short novel that I wrote called "The Deadly Onez" it's self-published e-book and free you can give it a read.
I'm not gonna sort all the old dev logs but you can check them out in my website's blog.
I'll present the important points of the game's dev process and I'll try to shorten them as much as possible:
1- First steps:
It all started with couple of sketches (mechanics + environment...) these are two of the sketches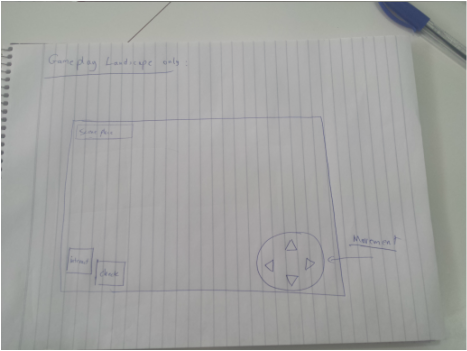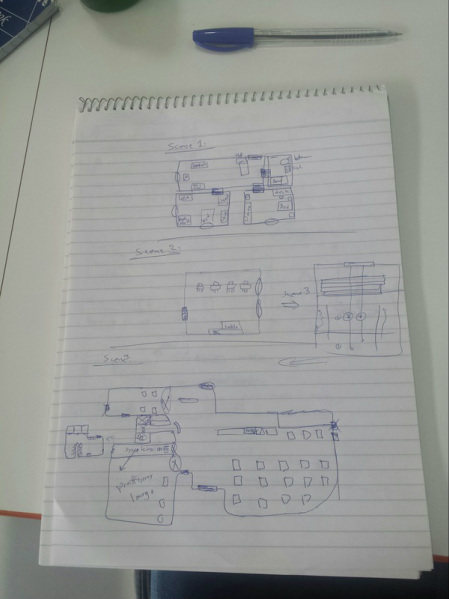 With a pile of papers and ideas I started scripting the core of the game:
Player's mechanics
Collisions
Interactions
With those been done I started testing on a simple scene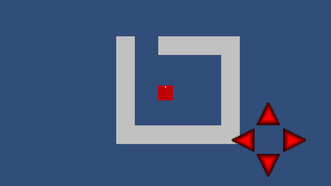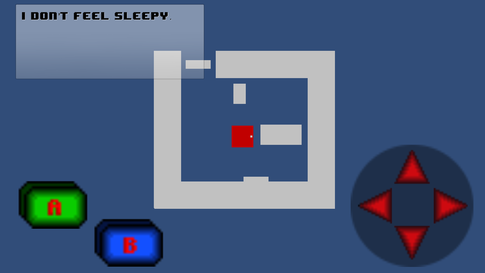 With that I craved the first steps of the game which by that time was an up-down style.
---
2- Old content and Interaction system:
By then I started doing some pixelart-ing which lead into these sprites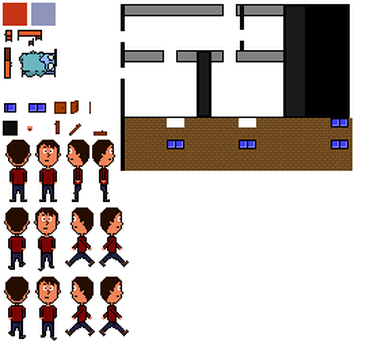 Of course those were the initial ones which now are replaced.
In addition to the drawing I posted a simple flowchart that describes how the player interacts with an object.
The player has two types of actions (Inspect,Interact), I posted a sized picture cause it's pretty huge , to check out the picture click here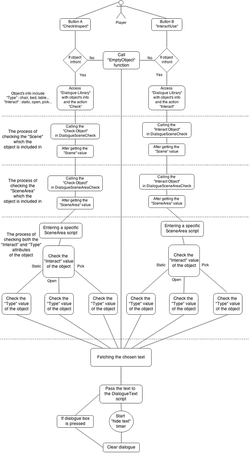 ---
3- Inventory system and old dev footage:
Since the game will include player's interaction with objects obviously it will include picking up items.
I worked on building a simple inventory system with simple UI, you can check the GIF picture here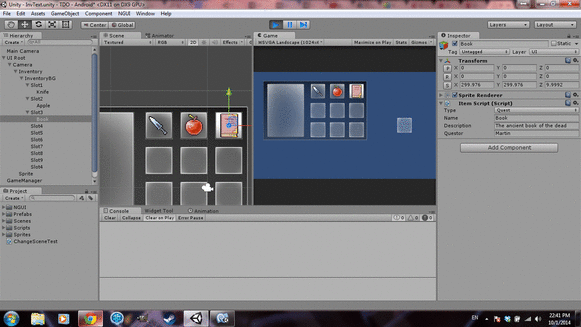 After finishing that I was also drawing sprites in parallel and by then I managed to put on a simple scene.
I recorded couple of dev videos which showed the initial gameplay, here are the youtube links: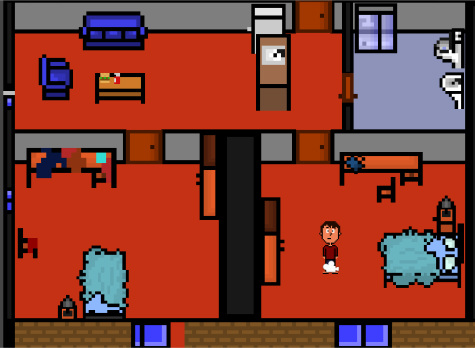 ---
4- Turn point and new sprites:
After that I had lots of thinking about the gameplay, since it's a one man's game It took me a long time to proceed from one point to an another cause of a lot of points, layering the sprites was a major one, I had to edit the layering of the player and the objects so items would stand either in front or behind.
But mainly I got into this decision which I'm glad I made.
Changing the game style from up-down into a platformer, and I quickly drafted all the sprites and drew new ones.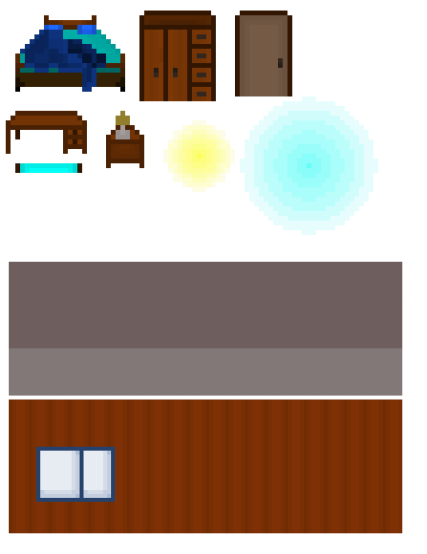 To me it looked great and simple, I loved it !
---
5- New dev footages :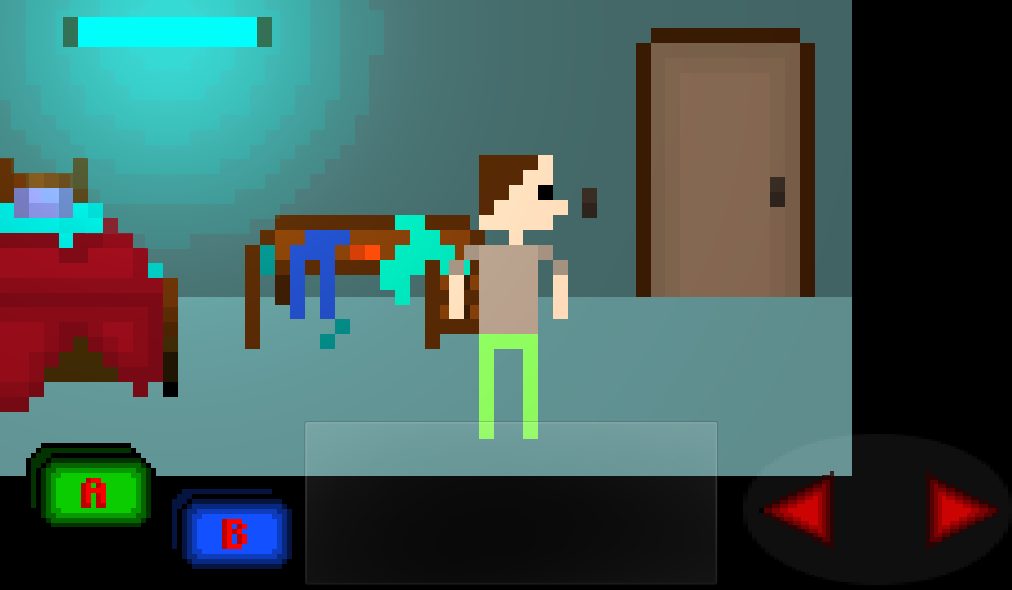 I managed to almost draw all the objects of the first scene and the two main characters along side with the walls and other stuff.
I even had to edit a LOT of scripts but everything turned out well, not to forget the lighting sysyem.
I'll leave you with the videos :
---
This would be a short essay of what has been going on for TDO and I'll be posting more dev posts
Thanks for having the patience and read all THAT (=
I'm so glad I'm working on a game that portrays my book and gamedev itself is my life
Again thanks and keep up for new update logs !!